Believe it or not, the NBA's regular season is three weeks away. To get you ready, Crossover Chronicles will be profiling a team each day for the next few weeks. This week is the Central Division. Today is the Cleveland Cavaliers.
2011-12 Record: 21-45
Key Losses: Antawn Jamison (signed with L.A. Lakers), Anthony Parker (retired), Manny Harris (free agent)
Key Acquisitions: Dion Waiters (draft), Tyler Zeller (draft), C.J. Miles (signed from Utah)
Depth Chart
| | | | | |
| --- | --- | --- | --- | --- |
| PG | SG | SF | PF | C |
| Kyrie Irving | Dion Waiters | Omri Casspi | Tristan Thompson | Anderson Varejao |
| Daniel Gibson | Alonzo Gee | C.J. Miles | Luke Walton | Tyler Zeller |
| Jeremy Pargo | Donald Sloan | Luke Harangody | Jon Leuer | Samardo Samuels |
The Good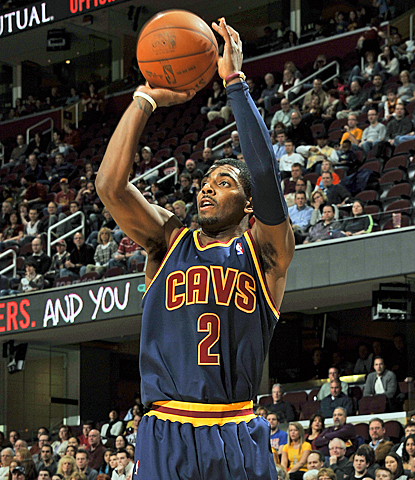 Kyrie Irving can play basketball.
No, really, the number one pick from last year's NBA Draft is a darn good basketball player. He can play in a Cavs uniform as well as he can play in full old-man, grandpa get-up. The limited bit scouts could see him at Duke appeared to be nothing compared to what he could do in the NBA.
Irving posted 18.5 points per game and 5.4 assists per game in his rookie year last year. Now he heads into his first training camp and first full 82-game season and all the challenges that presents. But Irving is set to announce himself on a grander stage for the Cavaliers. Not to put any pressure on the second-year player.
Irving has been able to show exactly what he did. Exhibition and lax defense aside, his performance at the Rookie/Sophomore Challenge on All-Star Weekend was simply astounding in its efficiency. Few knew that Irving could be so profficient from beyond the arc.
In regular season games, Irving had a 32-point outing against the Nets on 60 percent shooting (12 for 20) and two 29-point outings while shooting better than 50 percent. Irving is a statistician's dream it would seem with his offensive efficiency. He still needs to learn the finer points of being a point guard, but he seems to be getting that too.
Irving is the center of everything for this Cavaliers team and has some thinking the Playoffs are a possibility.
The Bad
Irving is growing as a point guard and is dangerously in that "tweener" realm of point guard and shooting guard. Undoubtedly his scoring and playmaking ability make him seem at home with the ball in his hands. But Cleveland has to ask where is he most effective. Who will make sure he gets the ball in the most efficient spot for him? Maybe that answer is Irving himself.
These problems made the drafting of Dion Waiters a bit of a head-scratcher. Similar to Irving, Waiters is a scoring combo guard who is not quite a point guard but not quite a shooting guard either. Waiters posted 12.4 points per game and 2.5 assists per game in 24.1 minutes per game for Syracuse last year. It is still not entirely clear what Waiters can do.
The question though is whether he can be the part-time point guard and quarterback for the Cavaliers while not stepping too much on Irving's toes. Waiters might be something else, but in college it seemed like he was Irving-lite.
The copying of skills on a roster typically do not end well — we will get to Milwaukee later this week.
The Ugly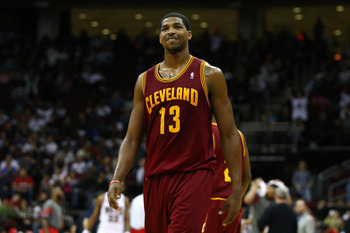 The Cavaliers have had some talk surround them of making the Playoffs. That might be putting a little too much on Irving to deliver. This is still an extremely young team that will make mistakes. Lots of them.
This will be Irving's first full season in the NBA and so the Rookie Wall might be in his future. Anderson Varejao is involved in several trade talks with his expiring contract. Nobody is quite sure what to make of Tristan Thompson. The questions about Dion Waiters and his long-term future won't be answered in his rookie year, but he will have some bumps in the road.
There is also not a whole lot of depth on this roster either. It is a lot of youth and that can either come together positively and help everyone grow, or it could mean a long season with a lot of learning by doing and, potentially, losses.
Cleveland is on its way with a foundation of the young players like Irving, Waiters and Tyler Zeller. But the Cavaliers still feel like a long way away from getting to the point they can say they are a Playoff team. Not unless Irving turns out to be a game changer like LeBron James was.
Have thoughts or predictions on the Cavaliers? Leave them in the comments below or drop us a line @CrossoverNBA on Twitter or join the discussion by using the hashtag #CavsDay. We will be back with a closer look at the Cavaliers throughout the day.