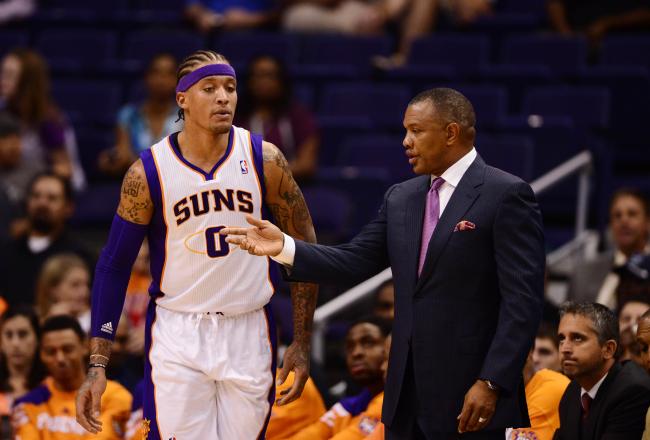 The way things are going in Phoenix, Alvin Gentry may need to add on a second level to his doghouse. The newest tenant: Michael Beasley.
It is hard to pin the Suns losing five straight on Beasley alone, but he is certainly not helping his cause. So it sounds like Gentry may try to remedy his struggles for him with a quick move out of the starting lineup. Gentry said after dropping a close one to Dallas on Thursday night that "more than likely" Beasley would move to the bench.
I don't know what it is," Beasley said of his poor play lately.

"I come in every game optimistic about my play and my shots. It's just not good right now, and it's not what anybody's doing. It's all me. I'm getting extra shots. I'm getting extra shots on top of extra shots. I've just got to be patient. Let the game come to me. Just sort of ride it out.
Look for P.J. Tucker to replace Beasley in the starting lineup, although Tucker tweaked his knee against the Mavericks and may need to be evaluated further before Saturday when the Suns take on the Clippers. Hopefully the move will help add a spark in the second unit too, but it won't "B-Easy". Either way, something has to give for Phoenix to turn around their losing ways and it sounds like the Suns are in a pretty giving mood lately.
Suns managing partner Robert Sarver said fans in Phoenix would get their money back if they did not have a good time on Thursday night with the Dallas Mavericks in town.
The Suns lost 97-94. Beasley finished with 9 points on 3-for-12 shooting in 21 minutes.
Now you have to wonder if Sarver is going to ask for his money back from Beasley.