Like sharks swirling about in the ocean ready to strike, many companies are striking while the iron is hot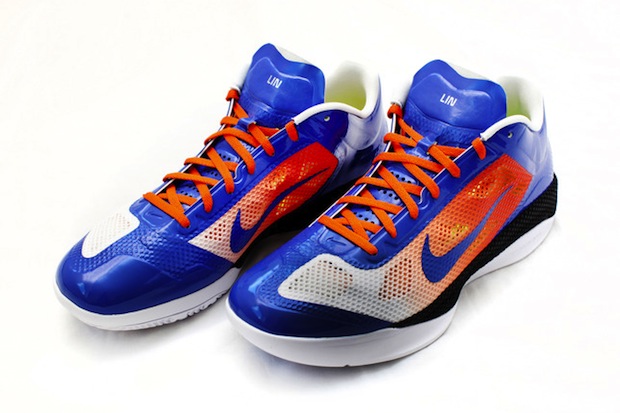 on Jeremy Lin and "Lin-sanity."
From Lin jersey sales skyrocketing, Sports Illustrated making him the cover guy of their magazine to even Ben & Jerry making a Lin-inspired ice cream, it seems everyone is looking to cash in.
And not surprisingly, Nike has joined the fray.
Nike is set to release (h/t cbssports.com) Lin-inspired sneakers at a whopping price tag of $130 bucks. But it won't be an line of Lin sneakers.
Nike said it will launch the Nike Zoom Hyperfuse Low basketball shoes, built especially for Lin, this weekend in Orlando, Florida, where the NBA is holding its All-Star festivities.
"It's not a signature line but a version of the shoe that he's been wearing this season," the company told Reuters.
As I said before, it is obvious Nike and the rest who are cashing in on Lin's are striking while the iron is hot but what happens when Lin comes back down to Earth? Recently, Lin is beginning to cool off a bit and is still having issues with turnovers. Now I am not doubting Lin's ability to play in the NBA but more showing just how scrupulous companies can be. Considering Nike won't make a signature line of Lin sneakers just shows they won't commit to Lin completely.
According to the Oregonian, if you want these Lin kicks, you have to make them yourself.
The $130 shoe won't be available at off-the-shelf retail, but can be created and purchased at the NikeID.com website. Consumers can replicate the exact customization options of Lin's shoe.
Personally, $130 bucks is a bit steep but what say you Crossover readers? How do you feel about companies cashing in on Lin and would you buy these kicks?