After last season, you would say the Charlotte Bobcats could not get any worse. The team posted a 7-59 record and set a new NBA low for winning percentage (.106).
This year, Charlotte is still the worst team in the league, but they are improving… sort of.
Instead of setting new NBA records for futility, the Bobcats are just getting close. The 1993-94 Dallas Mavericks hold the league record for consecutive home losses at 19, but Charlotte looked like they were ready to break it, losing 16 in a row before finally pulling out a 102-101 victory over the struggling Minnesota Timberwolves on Saturday.
The Bobcats had to come from 18 points down and needed a game winning three-pointer from Gerald Henderson with 4.6 seconds left, but they got it done. The fans at Time Warner Cable Arena, who had not seen their team win since November 21, finally had something to celebrate.
Yippee!
The Bobcats avoided inking their name into the undesirable section of the NBA record books again, but does the team have any hope for the future?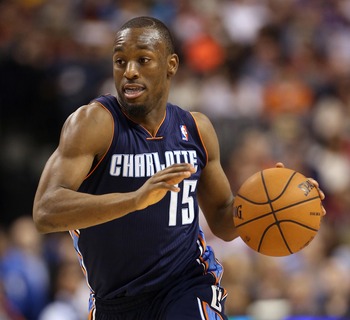 Charlotte actually got off to a 7-5 start before plummeting to the NBA basement. The Bobcats went 1-15 in December, waiting until the last day of the month to get that one win. They are second in the league in points allowed per game, right behind the Sacramento Kings. They are last in the league in point differential at -8 and are half a game behind the surprisingly improved Washington Wizards for worst record in the NBA.
I guess I answered my own question there.
Sadly the Bobcats do not have a lot of hope for the foreseeable future, unless they can get Michael Jordan into some sort of time machine. They are not the type of team that is going to draw interest from big name free agents and they missed out on winning the draft lottery that would have brought them Anthony Davis.
Michael Kidd-Gilchrist has not been much of a consolation prize and even if they can win the lottery this year, there is not really anyone playing college ball right now that you could get super excited about.
There is no quick fix for this team. If they are going to improve, it is going to be gradual over a fairly long period of time.
There are probably going to be a few lottery years, but if you can pair that with some smart personnel moves, you can at least hope to return to the ranks of the NBA playoff teams. Just don't expect any overnight miracles.
Image: SportingNews.com