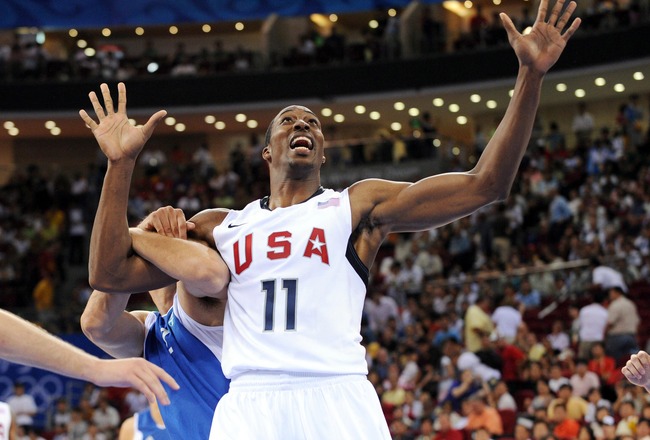 The 2016 Olympics in Rio are a long way off, but that has not stopped plenty of intrigue from developing around who will be on the Olympic roster.
Team USA will be going through a transition with Mike Krzyzewski stepping away and a new coach coming in. Continuity was one of the key things Jerry Colangelo wanted to build into the program after the embarrassment of the 2004 team and so it is pretty much expected that whoever competes at next year's World Championships in Spain will have the inside track to making the 2016 team.
And the players with the inside track to that team would be the players who played in London this past summer.
Conspicuously off that list because of injury was Derrick Rose, a key player in the 2010 World Championship for Team USA, and center Dwight Howard. Howard is already saying he wants to rejoin the USA program and try to win a second gold medal in four years:
Howard told Dave McMenamin of ESPN Los Angeles that "no doubt" he wants to play for the U.S. team in Rio in four years. He said he was frustrated last year having to sit out the Playoffs and the Olympics with injuries:
I was pissed off. I was mad I couldn't play in the playoffs. I was mad I couldn't play in the Olympics. I was pissed. I was looking forward to going to London. I was looking forward to making a big run in the playoffs last season, so I wasn't too happy about the fact that I had to have surgery and miss a lot of basketball.
In Howard's stead, Team USA used Tyson Chandler, Kevin Love and Anthony Davis as its centers. Chandler was the defensive anchor for the team, but even with him and the other two, the U.S. went small for the majority of the tournament with LeBron James playing some stretches at center.
Howard, for his part, would have been a big boost in some ways and a hindrance in others. In the 2008 Olympics, Howard averaged only 10.9 points per game and 5.8 rebounds per game, including a pedestrian eight points and five rebounds in the final. Howard rarely got post ups and did much of his scoring on putbacks and fast break opportunities.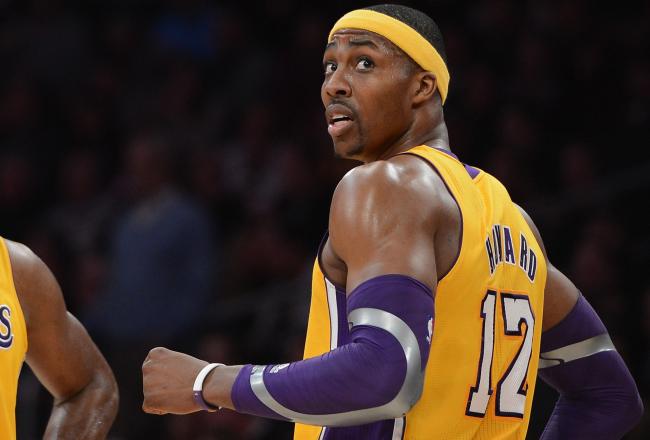 Undoubtedly his defense would be a huge boost for the U.S., but European big men play a different style of game that pulls them away from the basket. And Howard is not exactly a center that can be a zone buster. The question is not whether Howard has the talent to contribute to the 2016 Olympic team, but whether his style of play is best for that team with the way the international game is going.
Four years is a long time from now, but Howard would undoubtedly have to play in Spain next summer. If his back is not fully healed, would it be more beneficial for him to take the summer to strengthen that back and get back to his dominating ways rather than play for Team USA?
Howard can say he wants to do something four years from now, but this is hardly the time to make up your mind or make any firm decisions. A lot can happen in four years.
And Howard will not be the only guy clamoring to make the team. Golden State's David Lee, a player who probably more fits the international basketball style, also sent out feelers about joining the roster pool.