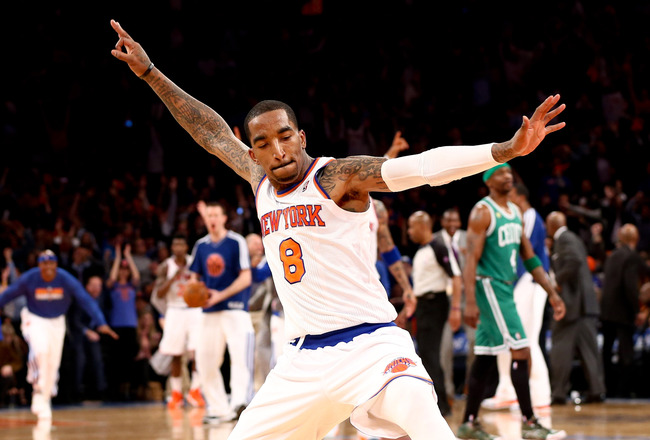 You know it as a slow start to the NBA season for the New York Knicks if the most positive note coming out of The Big Apple is about Metta World Peace taking the subway from Queensbridge to MSG for the season opener.
The result: a 90-83 win over the Milwaukee Bucks.
Since then, the Knicks have dropped two straight to Chicago and Minnesota. Boo-birds are circling around Andrea Bargnani. Mike Woodson is still trying to figure out his rotations and line-ups. And Carmelo Anthony is pointing the finger at himself for not being aggressive late in games.
There is never a dull moment in New York. And despite the very early season struggles for the Knicks, they are about to get a lift with the return of JR Smith as he concludes his five-game suspension and is set to make his debut Sunday versus the San Antonio Spurs. The Knicks haven't exactly lived up to their pre-season Vegas odds expectations so far, so the next time gambling on basketball I think it might be smart for you to take a chance on them!
Ask the man himself, and he will tell you exactly why the Knicks have stumbled out of the gate: they miss JR Smith.
"I definitely see how much they missed me, but I'm just one person," Smith said after his individual workout on Monday. "It's still a collective team effort and we're just turning the ball over too much. I'm ready. Whenever coach calls my name Sunday, I'll be ready. I wanted to play game 1, but unfortunately had to sit it out."
Smith has done a lot of watching and hopefully learning since training camp got underway. He is coming off an offseason where he underwent surgery to repair a torn meniscus and chipped patella tendon, appeared in one preseason game and was slapped with a five-game suspension after failing three marijuana tests according to the New York Post.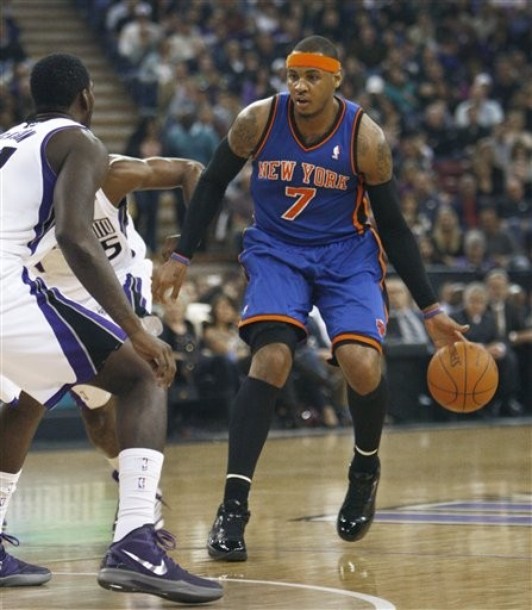 And while Smith – depending on how his knee responds to game action – should give the Knicks a boost, overcoming the 1-2 obstacle comes down to the ability to an aggressiveness and ability to finish games that New York has been missing.
Anthony chalks it up to being not loose enough on the floor.
"I think we're out there thinking too much, second-guessing ourselves out there," Anthony said. "When you do that, you're going to make mistakes, you're going to turn the basketball over. You see the difference when we're out there just playing basketball, and just having fun, going with our gut, going with our instinct — it's night and day out there on the basketball court."
The Knicks will face the Charlotte Bobcats (1-2) twice this week on Tuesday and Friday before welcoming the Spurs to town and embracing the return of J.R. Smith.
Until then, look for a looser New York squad and more aggressive Melo versus Charlotte.