Return to Philly coming for Bynum

Timberwolves vs. Cavaliers, 7 p.m.
Warriors vs. 76ers, 7 p.m.
It will be a busy week for the Cavaliers with four games in five nights starting Monday in Cleveland against a red-hot Minnesota team and ending with a big one Friday at undefeated Philadelphia.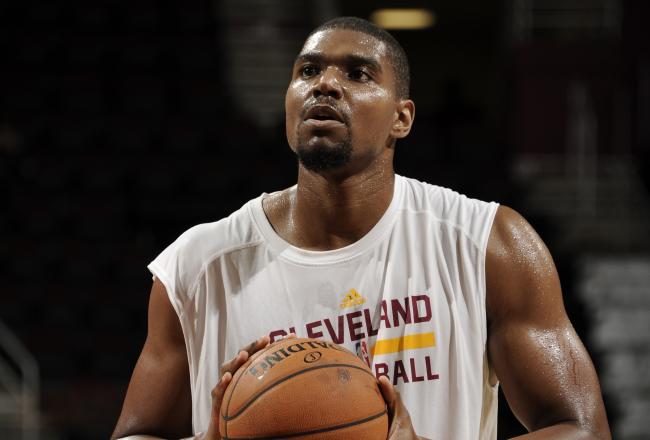 Yes, that game does mean the triumphant return to Philadelphia of Andrew Bynum. Maybe it is not so triumphant considering Bynum missed all of last season and Philadelphia fans are probably going to treat him accordingly. Fans still are sore about the bowling incident.
Now, Bynum may not actually make an appearance in this game, much to Philadelphia fans disappointment.
Bynum has eight points and six rebounds in two appearances for the Cavaliers already. He is easing himself back into the lineup for sure. The odds of Bynum playing a back to back seem very very low. So the Cavs likely would not think of playing Bynum in this turn anyway.
Sigh, looks like the reunion will have to wait. But if Bynum steps into the Wells Fargo Center, he will surely hear it.
Westbrook returns in Thunder win

Thunder 103, Suns 96
Russell Westbrook announced his return from a torn meniscus suffered during the Playoffs in a big way. First off, it was a surprise. Second off, it came in a win. Westbrook scored 21 points and dished out seven assists, showing some of his explosiveness and ability to get to the line in the process as Oklahoma City held off Phoenix. Kevin Durant seems happy to have the offensive help once again even if it migth take Westbrook a while to truly return.
Magic muscle out Nets

Orlando Magic 107, Brookly Nets 86
The Magic turned a close game into a blowout. And it was quite shocking and surprising. Nikola Vucevic's 19 points and 12 rebounds led the Magic into a blowout victory at home over the All-Star-laden Nets. The highlight, and energy, came from Victor Oladipo who scored 17 points in the game. His 360 degree dunk brought the roof off the Amway Center. It was the exclamation point on a surprising win.
Mavericks, Legends off to Mexico

—–
The NBA will have regular season games in Mexico City later this season. It is an emerging market the NBA has been trying to expand basketball in. The Mavericks and their D-League affiliate, the Texas Legends will play a role in that growth. A fairly large role at that. Legends coach and Mexico national legend Eduardo Najera will be joining the Mavericks and the Legends in a special youth initiative in Mexico City.
Motor City drives past Celtics

Pistons 87, Celtics 77
Wearing their stylish new "Motor City" jerseys for the first time, the Pistons put in a blue collar effort in getting a 10-point victory over the Celtics and sending Brad Stevens group to 0-3. Detroit's front court trio of Josh Smith, Greg Monroe and Andre Drummond each scored 15 points and combined for 29 rebounds with Drummond and Monroe recording double doubles. Detroit fans could certainly get used to this, even if the score is a little bit ugly.
Gasol helps Lakers escape

Lakers 105, Hawks 103
Pau Gasol's two free throws saved the Lakers and helped them earn another key home victory. Los Angeles lost a double digit lead in the fourth quarter as Atlanta rallied furiously to make a game of its Sunday night matchup. Gasol scored 16 points to go with 13 rebounds. Nick Young had 18 to lead the Lakers. Kyle Korver led the Hawks with 22 points, making all six of his 3-point attempts.
Heat back on track?

Heat 103, Wizards 93
The Heat will not be going on a three-game losing streak. That possibility just seems darn near impossible. So that was not good news for the Wizards even entering the game. LeBron James scored 25 points on 9-for-14 shooting, just taking care of the scoring for a Heat team desperate for a win. Chris Bosh added 24 points and Miami shot 52.9 percent. Washington managed to make just 42.7 percent of its shots.
Love the start

Timberwolves 109, Knicks 100
The Timberwolves may have picked the right stage to announce themselves. Minnesota is 3-0 for the first time since Kevin Garnett was in the Land of a Thousand Lakes. The win at Madison Square Garden was a good choice to keep the train rolling. Kevin Love scored 34 points to go with 15 rebounds Kevin Martin added 30 points as the Timberwolves won. And they needed every point as the Knicks tried to keep pace going up against two scorers playing at their best.