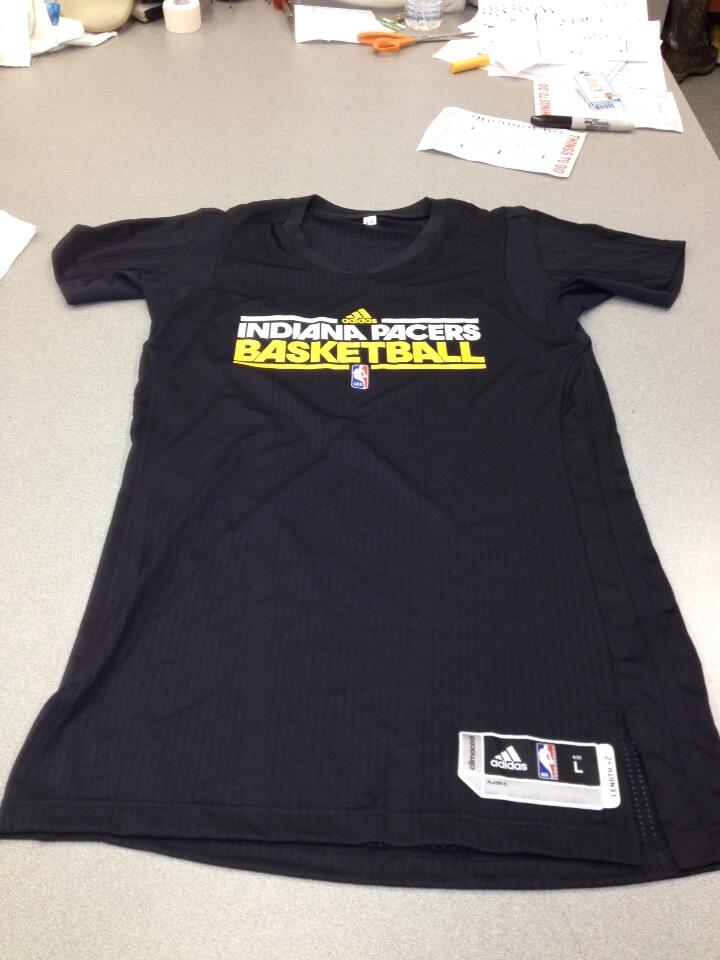 Word got out earlier this summer that at least five teams would be unveiling a short-sleeved jersey similar to the one the Warriors donned for select games this past season. Whether it is adidas experimenting with new jersey technology, some new fashion statement or the NBA trying to sell more jerseys by mixing up their product, these jerseys appear to be here for the time being.
The experiment has now entered its next phase with the Pacers set to wear a similar short-sleeved shooting shirt jersey for the Pacers' trip to Orlando for the Southwest Arilines Orlando Pro Summer League beginning Sunday.
Scott Agness of Pacers.com reports the Pacers are not expected to be one of the five teams wearing a short-sleeved jersey for select games next season.
Adidas claims that the jersey is 26 percent lighter while not restricting a team's range of motion. Others suspect that the short-sleeved jerseys create more space for the NBA potentially to sell ads if and when such ads are approved. Whatever the reason, Indiana will be continuing this experiment in the NBA.
Roy Hibbert, for one, does not seem to be on board. The Pacers center went on Twitter and told the Pacers' media director upon the release of the photos on his Twitter account that he was not a fan (h/t Dan Devine of Ball Don't Lie):
@PacersDMB what is that?!? Keep away.

— Roy Hibbert (@Hoya2aPacer) July 2, 2013
I guess that makes Hibbert a traditionalist… or something. Hibbert is not on the Summer League roster so it is really not his problem. The Pacers roster features draft pick Solomon Hill along with former Wolves' sixth overall pick Jonny Flynn as well as recent signing Donald Sloan.