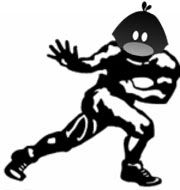 Week three of the College Football Season is in the books and the week was highlighted by a great game between Oklahoma and FSU. Last week was week two of our Bloguin Heisman Poll as it made its debut here on Crystal Ball Run. The season is moving quickly and we realize it's a little bit early to start the Heisman discussion but there certainly seems to be a clear group of players separating themselves from the pack.
Here is what you'll see each week in the Bloguin Heisman Poll:
-The Top 5 total vote getters and quotes from bloggers in support of their candidates.
-A list of all players that receive votes in the Bloguin Heisman Poll
-Poll Notes that look at some of the interesting facts, figures, and trends of the poll.
-The BHP Roll Call of voters, the links to their respective blogs and their twitter accounts.
Without any further adieu, the Bloguin Heisman Poll…
1) Marcus Lattimore (RB-South Carolina)- 26 Points, 25.49%, 7 1st Place Votes
Last Week: 37 rushes, 246 yds, 3 TD, 6.65 ypc
Season: 87 rushes, 534 yds, 7 TD, 6.14 ypc, 178 rush ypg, 9 receptions
This Week: vs Vanderbilt
* The sophomore tailback has averaged 178 yards per game and has found the end zone seven times. He has amassed 534 rushing yards in just three games and has carried the Gamecocks to three victories. Senior QB Stephen Garcia, by comparison, has thrown for only 456 yards (78 fewer) and just two TDs. Lattimore is the heart and soul of his team.
– Pete Sonski, College Football Zealots
* Lattimore has been the best player in college football this season, bar none. He's as consistent as South Carolina's quarterback is erratic.
– Allan Kenney, Blatant Homerism
* What more could you ask for a Heisman candidate? He leads the nation in rushing yards/game and again single-handidly lifted his team to victory on the back of his 246 yards and 3 TDs. The only problem in the long-term could be his own team holding him back from the national spotlight. After all, the Gamecocks almost just lost to Navy at home!
– Ryan Yoder, Awful Announcing
2) Andrew Luck (QB-Stanford) – 22 Points, 21.57%, 5 1st Place Votes
Last Week: 20/31, 325 yds, 2 TD
Season: 57/85, 786 yards, 8 TDs, 1 INT; 1 rushing TD
This Week: Idle
* At 3-0 Luck has done nothing to relinquish his role as frontrunner. This year's Heisman will be decided November 12th in Palo Alto when the Ducks and Cardinal decide the PAC-12 champion. A big game there seals it for Luck, but James can steal it with a career day in a decisive win.
– Dale Newton, The Duck Stops Here
* Luck was just being Luck again in Stanford's 37-10 victory at Arizona. He threw for 325 yards and two touchdowns. He's Andrew Luck, so unless he completes every pass for 500 yards it seems like no one cares. He's efficient and he's tough. Just give him the damn award.
– Tom Perry, Eye and Eer
* Luck "passed" his first conference road test this weekend with a big win at Arizona. He was 20/31 with 325 yards and 2 touchdowns and looked very solid all around. He gets another chance to get those stats up with UCLA coming to town next.
– Hamilton Riley, Lambeth Field
3) Kellen Moore (QB-Boise St) – 18 Points, 17.65%, 2 1st Place Votes
Last week: 32/42, 455 yds, 5 TD, 1 INT
Season: 60/76, 716 yards, 8 TD, 2 INT
This Week: Tulsa
http://youtube.com/watch?v=rS4ioa_mrHc
* I was at the Kellen show Friday night in Toledo, where he started off slow but once he got going it was lights out. I've seen Kellen before in person but never like this. Many of his throws were made long before the WR turned to look for the ball but there was one deep pass he made along the Toledo sideline going towards their student section that was so beautiful it defies reality. The ball was thrown so early that you had time to see the WR it was going to long before the WR turned to see the ball and when he did it hit him right in the hands. It just doesn't get any Better then that.
– Darth Prophet, The Blue Turf
* Moore exploded on the Toledo defense Friday night. He passed for 455 yards and 5 TDs. He's completed 79% of his passes this season. Moore has Tulsa next. Oklahoma State threw for over 350 yards against the Golden Hurricane defense, and Moore should do the same.
– Scott, Bearcats Blog
4) Robert Griffin III (QB-Baylor) – 13 Points, 12.75%, 1 1st Place Vote
Last Week: 20/22, 265 yds, 3 TD, 78 rush
Season: 41/49, 624 yards, 8TD; 116 rush, 1 Rec.
This Week: Rice
* Many forgot about Griffin since his Baylor team was off last week. And even though he played against Stephen F. Austin, he showed that his magical opening night performance was not an anomaly. Griffin was 20 of 22 for 265 yards with three touchdowns and no interceptions. He also rushed for 78 yards. His numbers on the season are staggering, completing 84% of his passes with 8 TDs and 0 INTs. He has Baylor ranked #19 in the nation, and he's without question the most important person to his team in the nation. If the Heisman was described as the nation's most valuable player, then Griffin would move up to my top spot based on what he's done so far.
– Kris Brauner, Saturday Night Slant
* They trimmed over 20 minutes from Saturday's contest because severe lightning and torrential rain in Waco made conditions unsafe, otherwise Griffin would have followed up his insane performance against the Horned Frogs with comparable numbers. As it stood as the coaches met and midfield, shook hands and let the clock wind down, Griffin hit on 20 of 22 and piled up 265 through the air with three scores. He tacked on 78 rushing yards on 8 rushes.
– Joe Tetreault, Tetreault Vision
5) Russell Wilson (QB-Wisconsin) – 11 Points, 10.78%, 1 1st Place Vote
Last Week: 23/32, 347 yds, 3 TDs, 1 INT; 37 rush
Season: 50/66, 791 yds, 8 TD, 1 INT, 110 yds rushing, 1 rushing TD
This Week: vs South Dakota
* It's one thing to see the disgusting stats (75.8 percent completion, 8 TD's, 1 INT), but it's another to watch him with your own two eyes. The guy is perfect. At this point, I'm starting to wonder if he's human.
– Aaron Torres, Aaron Torres Sports
* Wilson continues to operate with deadly efficiency for one of the nation's top teams. On Saturday, he completed 72% of his passes for 347 yards with 3 TDs and 1 INT. He also rushed for 37 yards. Some quarterbacks nationally may have bigger numbers, but not many have been more outstanding than Wilson at directing their team.
– Kris Brauner, Saturday Night Slant
Also Receiving Votes: LaMichael James (RB- Oregon)- 3 pts, Brandon Weedon (QB- Oklahoma State) 3 pts, Justin Blackmon (WR- Oklahoma State) 2 pts, Landry Jones (QB- Oklahoma Sooners) 1 pt, Denard Robinson (QB- Michigan) 1 pt, Geno Smith (QB- West Virginia) 1 pt, Shea McClellin (DE- Boise State) 1 pt

Dropped Out: Case Keenum (QB- Houston), T.Y. Hilton (WR- FIU), Tyler Bray (QB- Tennessee), Bernard Pierce (RB- Temple), Robert Woods (WR- USC), Brandon Herron (LB- Michigan)
New to the Poll: LaMichael James, Shea McClellin
Poll Notes
– After being idle in week two RG3, Kellen Moore and Landry Jones all dropped. This week they all played. Kellen Moore made a big rebound getting back all of his points that he lost. RG3 gained back a couple of points but out of this group it was Landry Jones that was the big loser in the poll (despite winning the biggest game of the week).
– Marcus Lattimore made the biggest jump of any player this week as he pole vaulted into first place by gaining 5 additional first place votes over last week.
– Only five players received more than 3 points on this weeks ballot. In week one and two there were 8 and 9 players that received more than 3 points. The elite group seems to be narrowing.
– Our top 5 players teams have combined for a record of 13-0.
– The last time a South Carolina Gamecock player won the Heisman Trophy was George Rogers in 1980. The last SEC running back to win a Heisman, other than Alabama's Mark Ingram, was Bo Jackson in 1985.
– Out of all players receiving votes 8 play QB (1 less than last week), 2 RB, 1 WR (2 less than last week), and 1 DE.
– Andrew Luck and Stanford are idle this week. In the first two weeks this has caused a noticeable decrease in voting for the next week. Something to keep an eye on.
– The second runner-up for the 2010 Heisman Trophy, RB LaMichael James of Oregon, made his debut in our poll this week with 3 points as he was on 2 ballots..
Bloguin Heisman Poll Roll Call
Aaron Torres Sports– Aaron Torres (@aaron_torres)

Awful Announcing– Matt Yoder (@myoder84)
Awful Announcing– Ryan Yoder (@RYbbc34)
Bama Sports Report– Ell (@ellbama)
Bearcats Blog– Scott (@bearcatsblog)
Blatant Homerism– Alan Kenney (@blatanthomerism)
College Football Zealots– Kevin (@CFBZ)
College Football Zealots– Pete Sonski (@PSPRGuy)
Eye and Eer– Tom Perry (@eyeandeer)
In The Bleachers– Michael Felder (@InTheBleachers)
Lambeth Field– Hamilton Riley (@lambethfield)
Leftover Hot Dog– Ritch (@LOHDgamecocks)
Nittany Lions Den– Kevin McGuire (@TheNLD)
Saturday Night Slant– Kris Brauner (@snslant)
Sox and Dawgs– Ian Bethune (@soxanddawgs)
Sun's Stuff't– Jamie Gilkey
Tetreault Vision– Joe Tetreault (@JoeTetreault)
The Blue Turf– Darth Prophet
The Duck Stops Here– Dale Newton (@Dale_Newton)