USC vs. Georgia Tech
Dec 31, 2pm (ET), CBS
Sun Bowl (El Paso, TX)
Line: USC – 8
"Well, that escalated quickly, I mean that really got out of hand!"
If ever there was a movie quote to describe this bowl game it's that world famous Will Ferrell one. I mean all you have to do is check out the actions of the Trojans following USC landing in El Paso the other day. It's safe to say the off the field stuff has taken over, but perhaps that's more an indication of USC being pissed that they are even in this situation to begin with. 7-5 for a team that was preseason No. 1 and featured the Heisman Trophy front runner? I guess I'd be pissed, not at the outside world, but rather at MYSELF. So, can Georgia Tech capitalize on USC's lack of tact and use it to their advantage? Only time will tell, but this game sure got a lot more interesting as of late.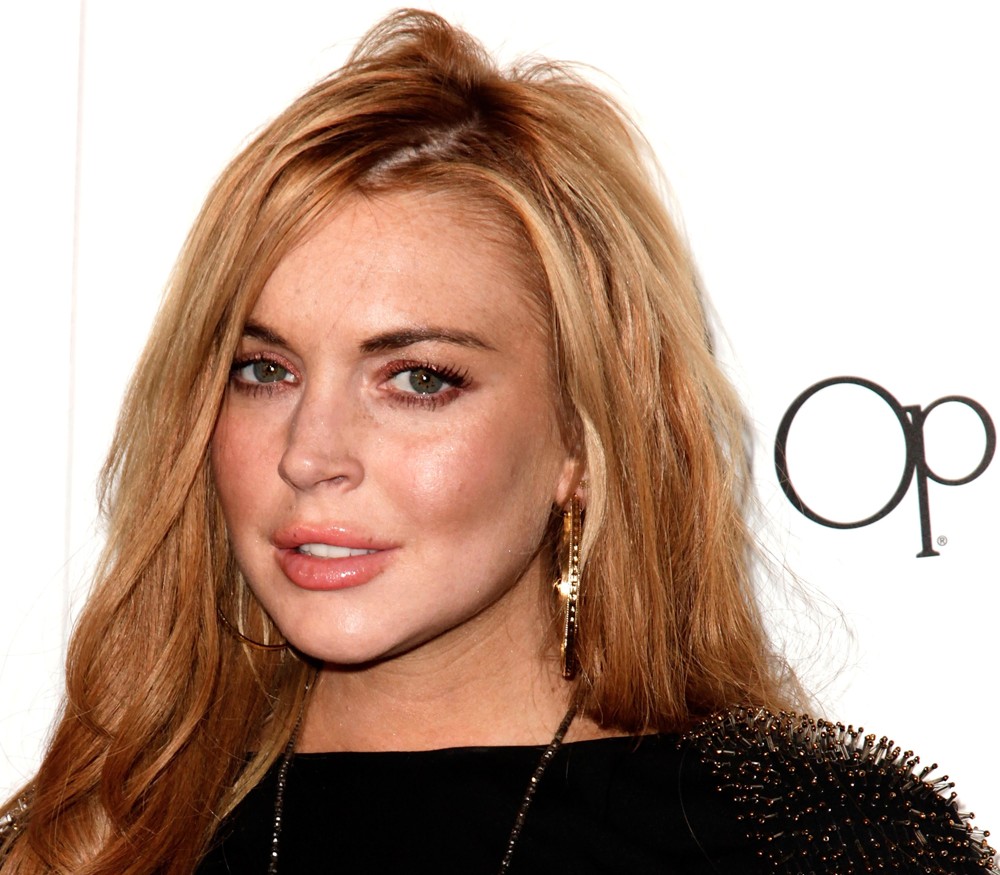 Sexiness: This one has disaster written all over it – a la America's favorite child actor gone bad and starlet gone ugly, Lindsay Lohan. After the events the other day it's safe to say USC has gone on some sort of self-loathing bender because their star power and ego have been hurt. I mean, they've already trashed the hell out of the Sun Bowl's host city, stood up the bowl game's team dinner, and who knows what else behind the scenes. It's like they've gone Hollywood starlet or something and who better to represent that then Lohan herself? Add in the fact that we've got the awesome offensive system that USC runs (a.k.a pre cocaine Lohan) vs. the ugly, slowed down, and run down triple option of Georgia Tech and I think you get the point…. It's awesome Lindsay (Georgia Tech) vs. coked out Lohan (USC & their Hollywood antics) in this one.
A word about our sponsor…: Hyundai used to be a bit of a joke in the car world, but as of late they've really upped their game and the luxury offerings in their vehicles. Too bad the players don't get cars for participating in this bowl game, because if they did…. DAMN that would be sweet. Unless you're playing for USC and then chances are you've already got a better car from someone else… Allegedly, of course 😉
Georgia Tech
Aces: What is a Paul Johnson coached football team without the triple option? It's a team that's in some extreme trouble. This year was no exception as they ran for 312.5 yards per game and actually scored more points per game than the Trojans at 34.5 points per game. It all comes down to a three headed monster at running back. All three of Owin Smith (673yds), Tevin Washington (638yds, 19TD's), and Zach Laskey (637yds) have run for more than 600 yards a piece and all can hit the home run as well. Smith has a 77 yard run, Washington has a long of 60 yards and Laskey has a long of 56 yards on the season. That could spell trouble for a USC defense that's been prone to the big running play from time to time and gives up over 155 yards a game rushing.
Deuces: If teams can get into the red zone against the Georgia Tech defense it's highly likely they are coming away with points as they allow 81% of opponents red zone attempts to succeed, ranking just 58th in the country. The only hope is that the 92nd ranked red zone offense shows up and not the high caliber version of USC's offense. If USC gets into the red zone look for them to score TD's more often than not, as they have 32 of 40 red zone scores for TD's.
Wildcard: The Yellow Jackets have to find a way to be more effective on 3rd downs if they want to win the game. That's the ultimate X-Factor for a team that converts just 45.5% of it's 3rd down attempts, especially going against a Trojans defense that only allows opponents to convert on 37% of their chances.
USC
Aces: Talk about opposites attract, huh? It's pretty obvious that USC is predicated on the passing game and with two of the best WR's in the country on your roster, why wouldn't it be? After all they have Marqies Lee (112 catches, 1,680 yards & 14TD's) and Robert Woods (73 catches, 813 yards & 11TD's) so it's pretty easy to see why, huh?
Deuces: USC used to have a feared defense… What's happened lately isn't exactly putting the fear of god into teams, especially against the running game, where they rank just inside the top half of all teams, allowing 156.4 yards a game. Add in the one of the top rushing attacks in the nation on the other side of the football and that's not so good.
Wildcard: There will be no Matt Barkley happy ending to his career as he's not even able to lift his arm above parallel, according to some… So that means it's Max Wittek manning the passing game. He's been pretty good in replacing Barkley, completing 68.8% of his passes for 281 yards with 2TD's and 2INT's. However, don't let those numbers fool you, he's been wildly inconsistent in his decision making and he's got to be prepared for a defense that will attack you in ways you don't see coming.
So you don't forget…: Georgia Tech will be without their top receiving target, Jeff Greene, who decided to transfer away from the school, basically because he was too lazy to put in the work his coaches were asking him to. They're also playing in their 16th straight bowl game, the 4th longest active streak in FBS football. USC is playing in a bowl game for the first time in a long time, so this is a new feeling to a lot of the Trojans going on the field on Monday.
Crystal Ball: I was honestly leaning towards the Trojans, until I saw what they pulled yesterday. It's 100% clear this team isn't focused on the right things. If they were they would've shown up for the joint team meal, they wouldn't be on twitter trashing the city they are playing in and they wouldn't be morons about all of this stuff. Give me a Paul Johnson coached football team that's going in focused on what it needs to do against a Lane Kiffin coached team that's not focused any day of the week. Having said that I expect both teams to put up some points in this one & it could be a shoot out in two different fashions.
Score: Georgia Tech 31, USC 24