San Jose State vs. Bowling Green
December 27, 3pm (ET), ESPN
RFK Memorial (Washington, DC)
Line: San Jose State -7 1/2
If you told me two years ago that either of these teams would be playing in a bowl game, let alone be ranked I would've told you you were crazy. I mean they won a total of three whole games combined in 2010. Fast forward two years and San Jose State is ranked 24th and their coach is off to the Pac-12's Colorado Buffaloes, while Bowling Green's coach was one of the finalists for the Wisconsin Badgers' job. Safe to say things aren't what they use to be for either of these teams, but the question is can they produce a bowl game worth watching?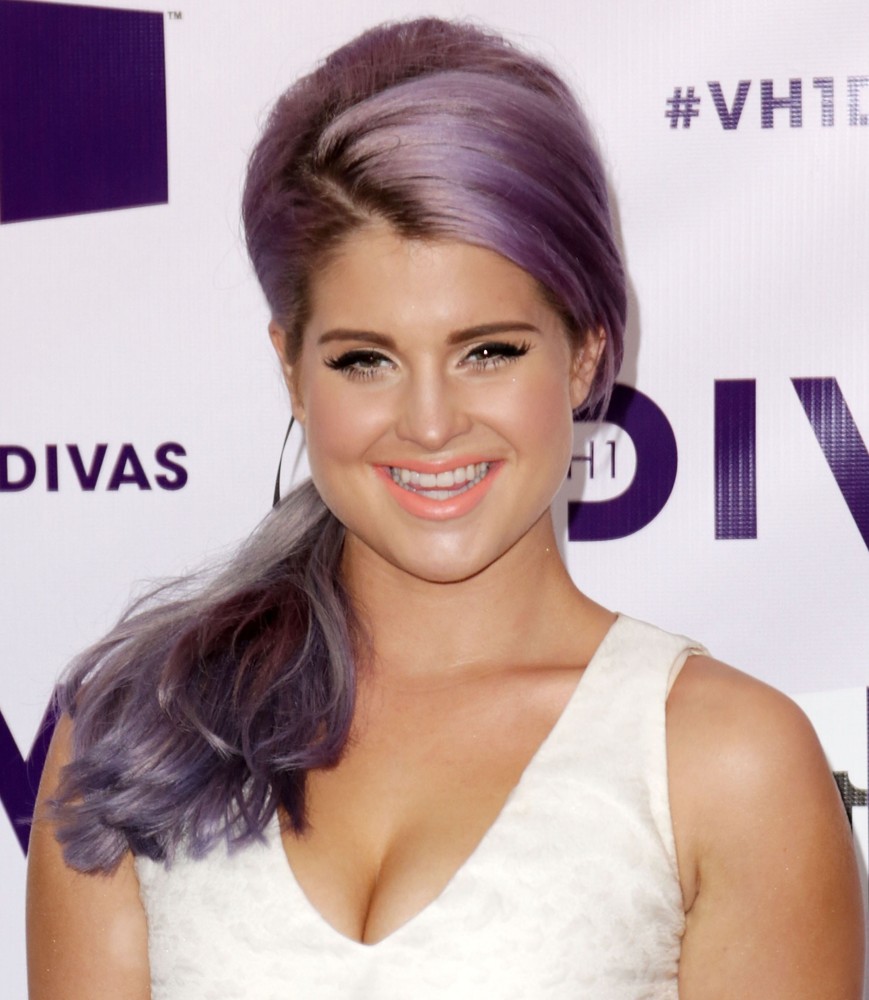 Sexiness: Kelly Osbourne – We all know this game could be a train wreck or it could end up being totally awesome and that sums up Kelly Osbourne in a nutshell. I mean we could get the big girl with the monster attitude from the TV show, or we could get the slimmed down, fun and attractive version. Also know as a close football game with lots of points. Either way we could be highly entertained by these two teams and we're usually highly entertained by Osbourne as well.
A word about our sponsor…: Northrop Grumman is a military defense contractor that makes all sorts of high tech stuff that our military uses on a daily basis, so it really does fit as the sponsor of the Military Bowl. They make precision weapons, military aircraft and a whole host of things along those lines. Wonder if the men on these teams got a preview of any of the latest and greatest toys these guys are coming out with? That would be a hell of a treat!
San Jose State
Aces: This one could well be on the arm of JUCO transfer David Fales, who finished the year 7th in passing yards by throwing for 3,798 yards with a crazy 31TD to 9INT ratio this year. If the Spartans want a chance at winning he's got to be on because, well… running the ball isn't exactly their strong suit.
Deuces: While De'Leon Eskridge's stats may look alright (992yds, 5.1avg, 10TD's) the team rushing attack averaged a terrible 3.5 yards a carry and they average just 124.2. That's less than one yard a game more than their defense allows and that means they have a bit of trouble in short yardage situations. SJSU is only converting on 45% of their 3rd down chances and a better rushing attack would help that number out greatly.
Wildcard: As is often the case for smaller conference teams during bowl season their head coach is off to Colorado and that means an interim head coach. The Spartans will be led by defensive coordinator Kent Baer for this game and that could be a big time X-Factor as the Spartans may end up missing MacIntyre a lot more than people realize, especially in the high powered offensive attack SJSU likes to use.
Bowling Green
Aces: What makes the matchup so intriguing is seeing the Falcons defense against the Spartans passing attack. BGSU's D was the top ranked unit in the MAC this season and are only giving up 15.8 points a game. It's led by Chris Jones, a defensive tackle, and the MAC Defensive Player of the Year. Also, watch for the linebacking corp to be the keys to success on the defensive side of the football as they have three solid players at all three spots.
Deuces: It's a good thing the Falcons have a great defense as the offense is the exact opposite of that… ranking 11th in total offense in the MAC, however that could be a bit misleading at times because they are one of the more grind it out teams in an otherwise go-go-go MAC. Their glaring weakness is the fact that their QB, Matt Schilz, isn't the best decisions maker around accounting for 14TD's to 12INT's on the season.
Wildcard: Bowling Green may be very wise to keep the ball out of Schilz's hands more often than not as they run the ball pretty well and are going against a Spartans D that allows almost 124 yards rushing a game, not exactly the most stingy in that regard.
So you don't forget…: This is the first time in Military Bowl history that a team playing in the game is a ranked one. Additionally this is the first ever matchup between these two schools.
Crystal Ball: I don't see how this game becomes a high scoring affair, unless San Jose State just blows the Falcons out of the water. However, looking at the Spartans history against really good defenses leads me to lean towards Bowling Green on this one. Defense wins you championships more often than offense and in bowl games they especially have an advantage. I'll take the Falcons in a close one here.
Score: Bowling Green 27, San Jose State 21