Ask 100 people what the best show on television is and you're bound to get 100 different answers. Or at least, say, 75.
The Comeback editorial staff decided that enough is enough and we all need to come to a consensus on this as a culture. So we figured out the 64 best television shows currently broadcast in some form in America and put them up against one another, NCAA Tournament-style. We split up the shows among four regions (Network TV, Basic Cable, Pay Cable, & Streaming Services). Any series that were ongoing and had not yet been cancelled were eligible. (For a high-res version of our bracket, click here.)
From many votes, deliberations and late-night conferences, we give you the Top 64 Shows on TV. Now let's find out which one is the very best.
Network TV Region: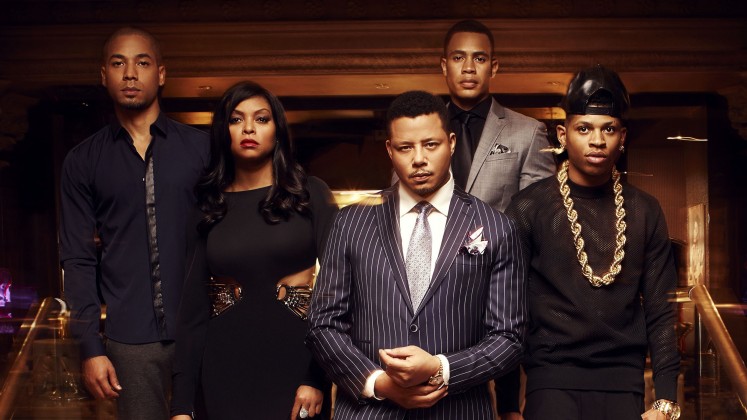 1. Empire vs. 16. The Grinder
Empire was a massive hit right out of the gate when it premiered in January 2015. Sure, you can boil it down to being a soap opera, but it's a soap opera starring Taraji P. Henson, Terrence Howard and Jussie Smollett. Ratings have come down a tad, but it's still a powerhouse for FOX. The Grinder could have been one of those shows that disappears after a handful of episodes, but the comedy chemistry of Rob Lowe and Fred Savage has helped make it a hit. Lowe was even nominated for a Golden Globe for his performance.
Nice try, The Grinder, but Empire rolls.
8. The Big Bang Theory vs. 9. The Bachelor
Two shows that peaked creatively years ago, but continue to be ratings juggernauts, thanks to predictable setups and punchlines. Also, both inspired quite a bit of hate-watching. In a way, perhaps you're voting not for the better show but for the one you hate less.
The Bachelor gets our rose.
5. Brooklyn Nine-Nine vs. 12. Madam Secretary
BNN has a lot going for it. It's a critical success and award-winner, even if the ratings aren't always quite there. The cast is more impressive, the more you dig around. Madam Secretary is also a show that boasts a solid cast pedigree. Though it doesn't get much awards love, it's a ratings hit. So the question is… what's more important in determining the best show on TV?
We think BNN is the people's choice, so we're going with that.
4. American Crime vs. 13. The Flash
If there's a sexy pick in this bracket, it's American Crime. It's one of the most acclaimed shows on television, boasted tons of award nominations and is destined to be one of those shows that gets cancelled slightly before its time and we all spend the next decade telling people you should have watched this. You know The Flash. It's big, dumb, and fun. They get bonus points for trying to get pretty intricate on the plotlines but, to be fair, there are only so many things you can do with a guy who's just really fast.
American Crime wins in a blowout and they're suddenly a very trendy pick.
6. Fresh Off The Boat vs. 11. The Good Wife
FotB is a groundbreaker as the first American television situation comedy starring an Asian-American family as protagonists in over 20 years and it looks destined to continue making people laugh for some time to come. Critics love the show and it has been renewed for a third season. The Good Wife is at the other end of the TV spectrum. The show ends its seven-season run this May, but has left a wake of great performances, memorable moments and too many awards to count.
The Good Wife had a good run but this is Fresh Off The Boat's time.
3. Black-ish vs. 14. The Goldbergs
Black-ish was one of those shows that sounded like a bad idea on paper but has actually paid off, thanks to great performances by Anthony Anderson and Tracee Ellis Ross, as well as a willingness to talk about important, touchy issues of the day.
The Goldbergs got off to a rough creative start but has found its groove and appears to be another situational comedy that should stick around for a while. If nothing else, it will take care of your 80s pop culture fix.
At their core, the two shows have some similarities, but Black-ish is just a better sitcom right now.
7. Scandal vs. 10. Jane The Virgin
A showdown of two established programs that have outlasted their initial appeal and moved into "well, we gotta keep this going" territory. Scandal's mega-soap opera stylings have made the most impossible-sounding plotlines seem… only slightly less impossible. JTV, meanwhile, has been renewed for another season and continues to do well but, as some have noted, there is probably a shelf-life approaching.
In a showdown of crazy plotlines, you can't out-crazy Scandal.
2. Modern Family vs. 15. Crazy Ex-Girlfriend
Modern Family is like the New York Yankees of network sitcoms at this point (which is saying something considering the trepidation around it's gay characters when it premiered). You know what you're getting. You either like it or you don't. Crazy Ex-Girlfriend, however, is the new kid of the block. The name of the show probably turned a lot of people off but if you're able to get past it, the show, which has been renewed for a second seascon, is much funnier and smarter than the name should allow it to be.
We've got a major upset as the Cinderella pick from The CW takes it to the old stalwart. CEG wins!
Second Round
We've picked our first-round winners, so let's see what the next round of match-ups look like.
1. Empire vs. 9. The Bachelor
Empire has so much flash and pop and sizzle, but The Bachelor wears you down with its time-tested process and go-to tropes. You don't want to pick The Bachelor and yet you find yourself doing it all the same.
4. American Crime vs. 5. Brooklyn Nine-Nine
Two shows about cops fighting crime, but in verrrrrry different ways. BNN is a solid show, but American Crime is something special.
3. Black-ish vs. 6. Fresh Off The Boat
Kinda awkward to pit these two against one another, but it just worked out that way. Believe us! We're giving the nod to Black-ish, but it came down to the buzzer.
7. Scandal vs. 15. Crazy Ex-Girlfriend
Again, never bring crazy to a Scandal fight. You'll never win.
Sweet Sixteen
4. American Crime vs. 9. The Bachelor
Much like the third-place runner-up on the show, The Bachelor had a good run and made us all think it had a shot early on. But eventually, it just wasn't getting the same anount of love as another contestant.
3. Black-ish vs. 7. Scandal
A year or two ago, Scandal might've taken this one. But Black-ish is nimbler, fresher and just in overall better shape.
Elite Eight
3. Black-ish vs. 4. American Crime
Critics love Black-ish, but critics LOOOOOOOVE American Crime. And while Black-ish is great, American Crime is the rare, successful network TV show that isn't just another procedural or wacky sitcom. It feels like the kind of show basic cable used to invest in before they had to go bigger, bloodier and sexier.
Network TV Region Final Four Representative: American Crime