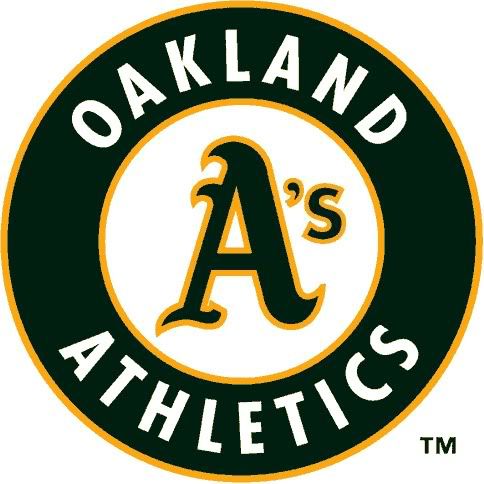 Coming into the 2011 season, many had the Oakland Athletics tabbed as a dark horse to win the American League West. Um, yeah, not so much as it turns out. The resurgence of the Oakland A's looks like it will have wait a year after a rash of bad decisions and bad luck sank Oakland's season almost from the outset of the season.
Be it injuries, disappointing performances or both, the A's roster ended up as a downright mess by the end of the year and now leaves Billy Beane with several tough decisions to make to get the franchise back on track.
Now that their season is done, let's take a look back at what exactly went right and wrong for the Oakland Athletics in 2011.
WHAT WENT RIGHT
To be honest, not very much went right for the Athletics this year.
The one obvious positive outcome was that rookie second baseman Jemile Weeks has the look of being a real keeper. The young speed demon posted a .303/.340/.421 slash line while swiping 22 bases in just 97 games. Not only did Weeks give the A's so much needed offense, but he finally gave the club some hope that they can actually develop quality position players and not just starting pitching. Weeks may never be an All-Star, but it had been quite some time since the Athletics farm system spit out any position player worth bragging about.
Thanks to that lack of offense production from the farm system, Beane had to acquire a collection of veteran bats before this season but only one of them really worked out as hoped, Josh Willingham. Sure, Willingham hit a career-low .246, but he still had a 121 OPS+ and lead Oakland in home runs with 29. That was more than enough to keep the A's happy, in fact, they were so pleased that they didn't move him at the trade deadline partly in hopes of re-signing him this off-season.
The other smart move Oakland made was landing Scott Sizemore in an early season trade, although that move was born more out of desperation than intellect. The A's were desperate for help at third after Kevin Kouzmanoff and Andy LaRoche flamed out, so they rolled the dice on Sizemore after he fell out of favor in Detroit. Sizemore stepped in at the vacant hot corner in Oakland and proceeded to post a .778 OPS, which means the A's basically just lucked into an above average starting third baseman that is under team control for four more years (or five, depending on service time).
WHAT WENT WRONG
Where do we even start?
Let's see, the jewel of the A's young rotation, Brett Anderson made it one start into June before he hurt his arm (again) and was lost for the season and ended up undergoing Tommy John surgery.
The news was slightly better for starter Dallas Braden who made three starts before he blew out his shoulder and was lost for the season. Even with the starting pitching depth that Oakland had stockpiled, losing two of the top starters is hard for any team to stomach, especially when you factor in how their injuries put both of their long-term careers in doubt.
But it wasn't just physical problems that plagued the A's, they had mental issues as well. Specifically, mental issues brough on by manager Bob Geren who ticked off many of his players, the veterans especially. The turmoil was brought to light when reliever Brian Fuentes lambasted Geren to the press due to the perceived lack of respect and strategy with which Geren handled his bullpen. That seemed like sour grapes at the time, but Huston Street, the former Athletic and current Rockie, volunteered his own anecdotes about how little he likes Geren. That episode may not have caused Geren to get fired in June, but it certainly didn't help.
SURPRISES
Even with all the young pitching Oakland's farm system has churned out over the years, they still need to luck into some talent every once in awhile. One of the reasons the Athletics didn't go completely into the tank was because Brandon McCarthy, a former top prospect with the White Sox, finally made good on some of his potential, posting a 3.32 ERA and 1.13 WHIP. But that wasn't where it ended for Oakland as they also scooped unheralded Guillermo Moscoso up off the scrap heap only to see him step into the rotation and register a 3.38 ERA and 1.09 WHIP.
That was probably the extent of the pleasant surprises though, but what else did you expect from a 74-win team?
DISAPPOINTMENTS
Forget the analysis, just look at this list:
Off-season trade acquisition David DeJesus had a slash line of .240/.323/.376
Free agent signing Hideki Matsui had a .696 OPS
Opening Day second baseman Mark Ellis was released
Opening Day third baseman Kevin Kouzmanoff was released
Openiing Day first baseman Daric Barton posted a .592 OPS before being demoted to the minors where he wrecked his shoulder
Rich Harden who is usually good when healthy pitched only 82.2 innings and posted a 4.42 ERA
How did this team even win 74 games?
2012 CHANGES
With so many impending free agents, there will be plenty of changes afoot in Oakland. The entire starting outfield of the A's (Willingham, Crisp, DeJesus) are all free agents. Their main DH Hideki Matsui is also a free agent and the team has no clear favorite to start at first base next season.
In the rotation, the A's are in better shape with Gio Gonzalez, Trevor Cahill and Moscoso, but they need to figure out if they are going to get anything from Dallas Braden or any of their younger pitchers while also trying to see if they can re-sign Brandon McCarthy.
The real question though is how will the A's go about filling out the roster. Will they rely on the farm system to plug in the team's holes in a full rebuilding effort or if they will once again try and raid the free agency and trade markets to collect reasonably priced veteran talent in hopes of regaining their AL West dark horse status.
POSITION BATTLES
With so much of the roster up in the air, it is hard to predict what the battles in Oakland will be. One likely battle will certainly be at first base where the A's still have Daric Barton, who they were very high on before the season, as well as late-season acquisition Brandon Allen and slugging prospect Chris Carter or maybe even Royals reject Kila Ka'aihue.
After that, the best battles likely to emerge will be in Oakland's rotation. Josh Outman and Tyson Ross have both shown signs of promise and deserve a shot at joining the rotation, but they'll have to fight Dallas Braden and maybe Brett Anderson, once either is healthy, for what might be just one or two spots, depending on how free agency unfolds.