The greatest month of the year is nearly upon us. No, I'm not talking about November. Sure, it is great what with Thanksgiving and, more importantly, the start of of MLB free agency. I'm talking about Movember, the month in which we celebrate the great, wondrous and manly mustache, all while raising money for a good cause.
To do our part to celebrate the Movember season, we are set to present you with something special that everyone can enjoy. Yes, women, children and folically-challenged men (such as myself) will finally get their chance to have a hand in the glory of Movember. Ladies and gentlemen, I introduce to you the Movember MLB Mustache Madness Bracket!
Throughout the month of Movember, the selection committee here at The Outside Corner has carefully selected 64 famous (and infamous) entrants for this ultimate showdown of mustachioed might. Players and other MLB-related persons from all eras and facets of baseball will be pitted against each other with you, the reader, voting to decide, as they say in the fashion magazines, who wore it better. But don't get too excited, the contest isn't beginning just yet. After all, it is still October. To hold you over until Movember 1st, here is a sneak preview of what the bracket will consist of.
The Current Player Bracket – Modern ballplayers aren't as into mustaches as their predecessors, but there are still some shining examples of 'stache stupendousnous that deserve to be honored. To make sure we get a proper representation from each part of MLB, the best two mustaches from each position on the field will do battle in our opening round.
Round 1
Relievers – Axford (84%) vs. Zavada (16%)
Starting Pitchers – Pavano (65%) vs. Holland (35%)
Catchers – Miller (88%) vs. LaRue (12%)
First Basemen – Giambi (86%) vs. Johnson (14%)
Second Basemen – Cantu (64%) vs. Punto (36%)
Shortstop – Ryan (83%) vs. Cabrera (17%)
Third Basemen – Chavez (29%) vs. Bautista (71%)
Outfield – Pierre (76%) vs. Snider (24%)
Round 2

Pitchers – Axford (95%) vs. Pavano
Catcher-Outfielder – Miller (74%) vs. Pierre
Middle Infielder – Cantu vs. Ryan (78%)
Corner Infielder – Giambi vs. Bautista (54%)
Semi-Finals
The Battery – Axford vs. Miller
The Real Position Players – Ryan vs. Bautista
The Former Player Bracket – By far the most competive bracket of them all. We've, excuse the pun, combed the annals of MLB mustache history to select the best mustaches at every position.
Round 1
Relievers – Fingers (92%) vs. Gossage
Starting Pitchers – Morris vs. Vuckovich (89%)
Catchers – Fasano (93%) vs. Piazza
First Basemen – Hernandez vs. Murray (73%)
Second Basemen – Lopes vs. Grich (53%)
Shortstop – Espinoza vs. Yount (81%)
Third Basemen – Schmidt vs. Boggs (55%)
Outfield – Henderson vs. Thompson (71%)
Round 2
Pitchers – Fingers (86%) vs. Vuckovich
Catcher-Outfielder – Fasano (70%) vs. Thompson
Middle Infielder – Grich vs. Yount (68%)
Corner Infielder – Murray (92%) vs. Boggs
Semi-Finals
The Battery – Fingers vs. Fasano
The Hitters – Murray vs. Yount

The Manager Bracket – Players get all the glory on the field, but throughout the years, managers have often sported some of the finest lip follicles the sport has ever seen.
Round 1
Current – Leyland vs. Wedge (67%)
Mustached Players Turned Clean-shaven Managers – Mattingly (67%) vs. Gibson
Old-Timers – Johnson vs. McKeon (56%)
Strategically Challenged – Bochy vs. Washington (89%)
Unceremoniously Fired – Garner vs. Brenly (73%)
Good Hires Gone Bad – Hillman (94%) vs. Randolph
Dearly Departed – Oates vs. Martin (89%)
Two-Time World Series Winners – Gaston (69%) vs. Williams
Round 2
Current Managers 1 – Wedge (63%) vs. Mattingly
Current Managers 2 – McKeon vs. Washington (86%)
Facially Follicled but Fired – Brenly vs. Hillman (75%)
Mustaches of Managers Past – Martin vs. Gaston (62%)
Semi-Finals
Active – Wedge vs. Washington
Inactive – Hillman vs. Gaston
The Wild Card Bracket – Some mustaches simply can't be categorized, but they are so special an unique, they deserve entrance to our bracket challenge. Trust me, you don't want to miss what the Wild Cards have to offer.
Round 1
Baseball Movies – Mr. Baseball vs. Major League's Manager Lou Brown (67%)
General Managers – Ned Colletti vs. Kenny Williams (80%)
Mascots – Bernie Brewer () vs. Mr. Red Legs
Baseball Media – Gammons vs. Simmons (57%)
Fake Mustaches – Valentine (83%) vs. Braden
Costume Mustaches – Cedeno vs. Ordonez (67%)
Owners – Turner vs. Moreno (83%)
Minor Leagues – Harper vs. Shoemaker (75%)
Round 2
Mustaches of the Media – The Manager from Major League (93%) vs. Bill Simmons
Front Office Facial Follicles – Arte Moreno (75%) vs. Kenny Williams
The Ultimate Fake Mustache – Bobby Valentine vs. Magglio Ordonez (79%)
Mascots and Minors – Bernie Brewer (97%) vs. Matt Shoemaker
Semi-Finals
The Real Deal – The Manager from Major League vs. Arte Moreno
Artificial Goodness – Bernie Brewer vs. Magglio Ordonez
The only rule for Mustache Madness is simple. Mustaches only. If you've got hair on your chin, you can't be in.
First round voting starts tomorrow and continues with new match-ups every weekday until we crown a champion! To help ease the burden of tracking the tournament, go ahead and bookmark this page here and we will update it daily with new matchups as well as results when they come available.
Finally, to prove to you that we are taking things seriously, here is a few mustaches you won't be seeing in the bracket: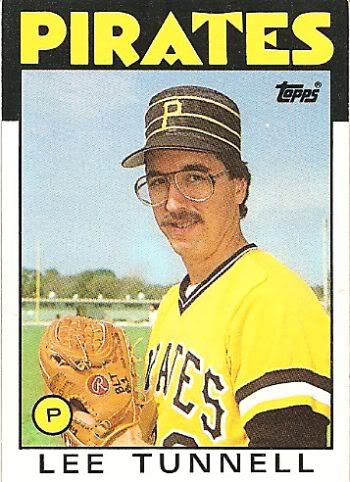 Not bad, but not great.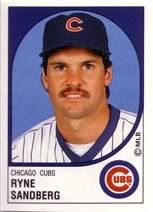 C'mon, Ryno, you're better than that!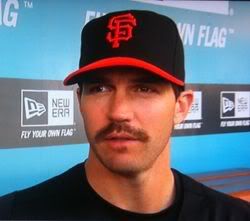 Is this some kind of joke?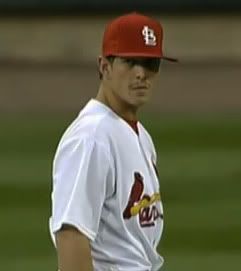 How dare you sir! I take offense!!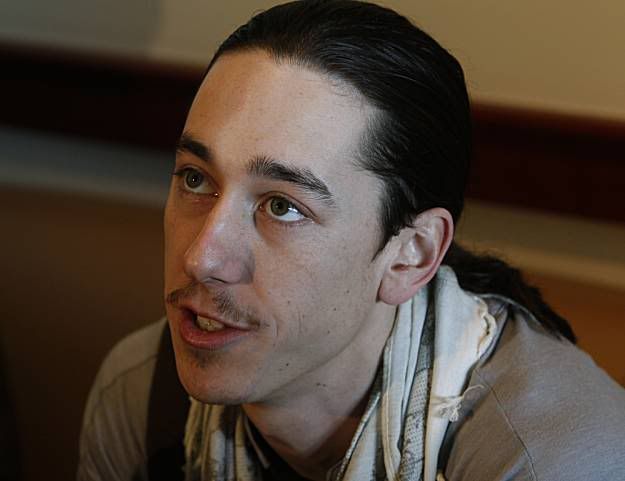 Words fail me.