The Movember MLB Mustache Madness continues. The days of Mattingly and Hernandez are long gone, but mustaches for first basemen are making a comeback in today's game. Check out or two nominees.
Jason Giambi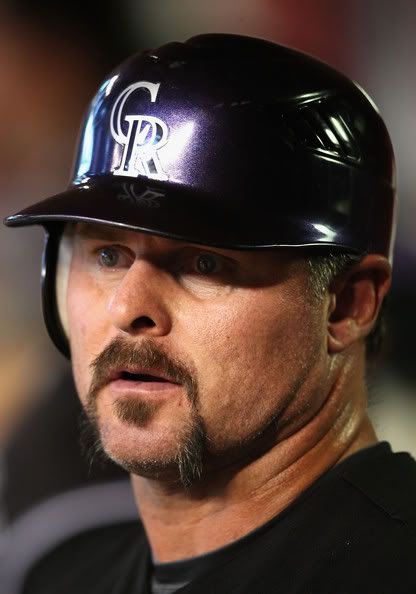 The Giambino may have seen better days as a player, but at least his mustache prowess has developed while his physical skills decline. He even offers us two very strong offerings with the classic cop mustache and the more white trash friendly horseshoe 'stache, even if it does have some flecks of gray in it. Those offerings are so strong, it is almost has if they are on steroids. Nah, couldn't be.
VS.
Nick Johnson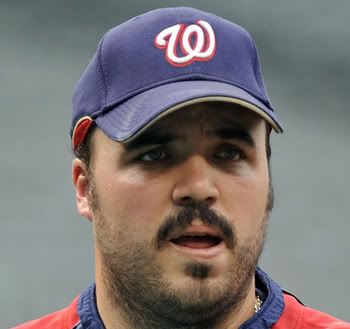 It might be a little on the wispy side, but Nick Johnson makes for a quality entry, especially when you factor into it that he probably had to serve at least two stints on the DL to get that kind of growth.
Time to vote! (one vote per matchup per day)
[polldaddy]5630813[/polldaddy]