The Movember MLB Mustache Madness continues. Once upon a time, catchers used to be a go-to source for great mustaches, but that isn't the case anymore. We had to look long and hard for these bristled backstops, but both definitely qualify as true tournament contenders.
Corky Miller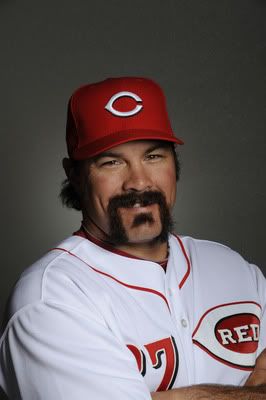 Corky Miller may be a journeyman back-up catcher with a childish sounding name, but he's got the mustache of a superstar.
VS.
Jason LaRue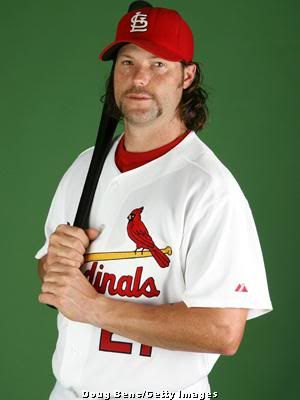 LaRue didn't play in 2011 because Johnny Cueto used his head as a soccer ball in a 2010 brawl, putting LaRue on the verge of retirement. At a minimum he deserves some sympathy votes.
Time to vote! (one vote per matchup per day)
[polldaddy]5630807[/polldaddy]