Round 2 of the Movember MLB Mustache Madness Former Player bracket is officially under way! We start things off with a clash of two mustachioed pitching titans, both of whom are coming off some of the most lopsided victories in the entire first round.
Rollie Fingers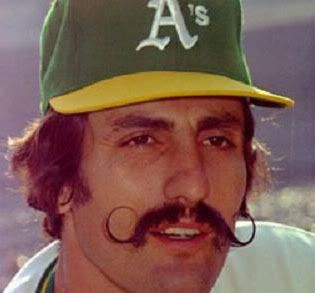 Fingers easily won the former player relief pitcher matchup by cooking Gossage's goose 92% to 8%. Now Rollie will try to keep on rolling over against his former teammate.
VS.
Pete Vuckovich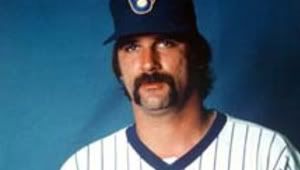 The Vuke destroyed Jack Morris by gobbling up 89% of the vote. But does his 'stache have what it takes for flatten Rollie? Either way, I'm sure Brewer fans are going to be happy.
Time to vote! (one vote per matchup per day)
[polldaddy]5650577[/polldaddy]