The Movember MLB Mustache Madness Former Player bracket marches on. Two unlikely winners give us a very intriguing corner infield mustache championship battle.
Eddie Murray

UPSET ALERT! Murry and his stache-to-sideburns combo came out of nowhere to dethrone the legendary Keith Hernandez mustache. Is this our bracket's first Cinderella story?
VS.
Wade Boggs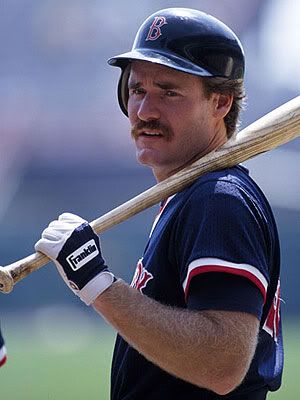 In a battle of two of the mightiest mustaches ever, Wade Boggs just squeaked past Mike Schmidt with 55% of the vote. Can his ginger-stache grind out another victory against the underdog Murray?
Time to vote! (one vote per matchup per day)
[polldaddy]5650607[/polldaddy]