Movember MLB Mustache Madness moves on now to the Former Player bracket semi-finals. We start it off with a diametrically opposed battery consisting of one of the most famous and fanciest mustaches you will ever see and one of the most anonymous and scruffiest 'staches you probably never heard of.
Rollie Fingers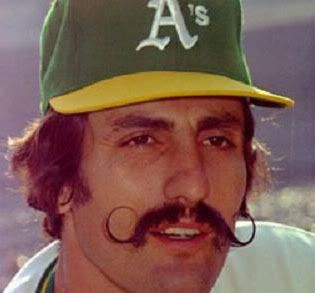 Fingers dominated his former teammate Pete Vuckovich with 86% of the vote. If he can best a friend in such dominating manner, what hope does a hump like Fasano have?
VS.
Sal Fasano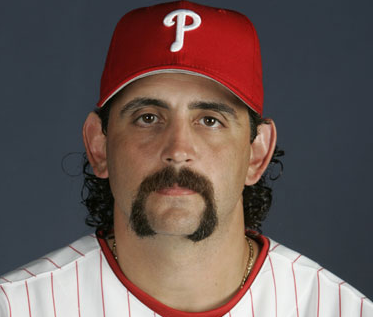 Fasano may not be as stylish as Fingers, but there is something to be said for a working man's mustache, no?
Time to vote! (one vote per matchup per day)
[polldaddy]5670951[/polldaddy]