In our next Movember MLB Mustache Madness Wild Card second round showdown, we see what happens when the guy that signs the checks is forced to go whisker-to-whisker with the guy that spends the money.
Arte Moreno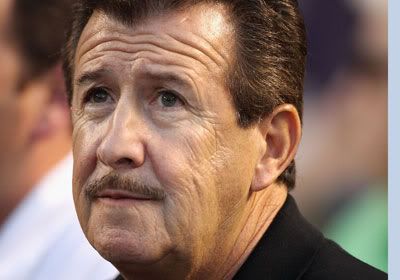 His team can't win their own division anymore, but maybe his 83% of the vote victory in the first round will help him get over spending $140 million to finish in second place.
VS.
Kenny Williams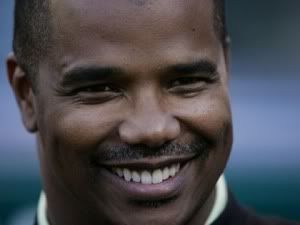 You'd be smiling too if you trounced the first round competition with 80% of the vote. Apparently he seems to have forgotten that Adam Dunn is still on his roster though.
Time to vote! (one vote per matchup per day)
[polldaddy]5657367[/polldaddy]