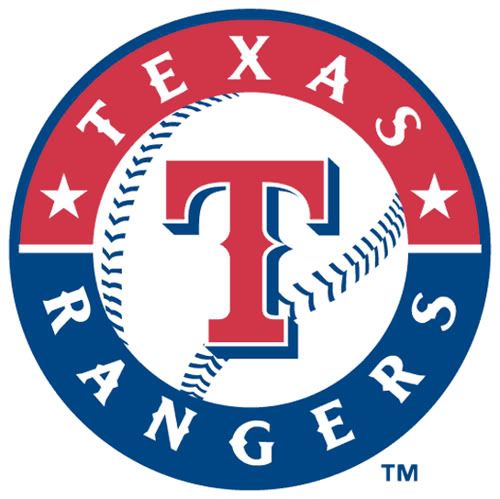 Another season another Texas Rangers AL pennant. Yeah, that's right, two straight World Series appearances for the Rangers suddenly has them looking like a potential powerhouse for years to come. The biggest difference from 2010 to this year is that losing in the World Series is now something of a disappointment for the Rangers, aka the Buffalo Bills of Major League Baseball (just kidding, settle down, Texas fans).
Now that their season is done, let's take a look back at what exactly went right and wrong for the Texas Rangers in 2011.
WHAT WENT RIGHT
Funnily enough, losing out on Cliff Lee on free agency turned out to be a blessing in disguise for the Rangers. It seemed like they were going to end up taking a step back after their first ever World Series appearance, but Texas wisely used the money they earmarked for Lee to sign Adrian Beltre who was one of the main reasons the already potent Ranger offense turned into an (almost) unstoppable juggernaut. Beltre proved his doubters wrong and put up huge numbers in a non-contract year, a true rarity for him.
Another key to that offensive step forward was the decision, or perhaps failure, to not trade Michael Young. Mr. Ranger didn't take too kindly to being asked to shift position yet again, this time for the aforementioned Beltre, and pushed for a trade before the season. Texas seemed like they were willing to oblige Young, but either never found the right deal or simply changed their mind. Eventually the two sides made their peace and Young went on to hit for a career-best .338 batting average.
WHAT WENT WRONG
Well, aside from twice coming within a strike of winning the World Series and failing to do so, not a lot went wrong for Texas. Their biggest Achilles heel most of the season was shoddy middle relief work. They did a good job of addressing that at the trade deadline by adding Mike Adams, Koji Uehara and Mike Gonzalez which suddenly turned the bullpen into a real strength for the club. More importantly it gave Ron Washington so many premium options that even he couldn't find a way to over-manage himself out of a game… at least during the regular season.
Really the only flaw in that trade plan was that Uehara didn't pan out at all. Despite being lights out before the trade, Koji arrived in Texas only to cough up five homers in just eighteen innings of work. His struggles only got worse during the post-season, ultimately forcing the team to leave them off their World Series roster. With his option for 2012 having vested, Texas is now stuck with a mildly overpriced reliever that they don't seem to really want.
SURPRISES
Texas got enough surprises to last them a lifetime this off-season. First, they had the good fortune to watch their biggest rival, the Angels, make a foolish trade for Vernon Wells. But the cherry on top was that they sent Mike Napoli to the Blue Jays who were all too eager to flip Napoli to the Rangers thereafter. Napoli was always under-appreciated in Anaheim, but nobody could've seen him coming to the Rangers and blossoming into an elite slugger and a dark horse MVP candidate. Talk about having your cake and eating it too.
As great as Napoli was, the surprise that really buoyed the Rangers' pennant run was, well, their entire starting rotation. First, they got CJ Wilson to improve upon what was already a breakout season in 2010. After Wilson though, it looked like they were going to have to fill out the rotation with several other risky starters. Matt Harrison came out of nowhere to post a sub-4.00 ERA and stabilize one rotation spot while Derek Holland finally made good on his lofty expectations by posting a similar line, and looking absolutely dominant for long stretches. But their accomplishments pale in comparison to Alexi Ogando. After Texas flirted with moving closer Neftali Feliz into the rotation, they chickened out and moved him back to the closer job. That left them with little other choice but to role the dice on converting Ogando into a starter even though he had no prior experience. Ogando took to the role so well that he made the All-Star team and looks like he has what it takes to be the staff ace for seasons to come once he gets used to the workload.
DISAPPOINTMENTS
The one starter that didn't really work out for Texas was Colby Lewis, a hero from the 2010 post-season that they probably thought they could count on. Instead, Lewis battled hip problems much of the season and it clearly limited his effectiveness.
Though it never hurt them this season, Texas took a chance on former All-Star Brandon Webb, but he never pitched a single inning. That would have hurt most teams, but it really just opened up more opportunities for their internal upgrades to step in.
After that though, the disappointments boil to mere nit-picking. Mitch Moreland started the season looking like a quality component in the first base rotation, but he tailed off badly after his hot start in April and May. Yeah, things are going pretty well for you when your part-time first baseman having a bad second half is one of your big disappointments.
2012 CHANGES
Even though the Rangers came ever so close to winning it all, they could still be in for some roster shake ups this off-season. The biggest potential change could be at the top of their rotation. CJ Wilson is currently the best starting pitcher on the free agent market, making him a strong possibility to leave even though he has professed a strong desire to stay in Texas. If he goes, don't expect the Rangers to sit back and accept losing their ace in free agency for a second straight winter. Heck, even if Wilson stays, they could make a big play for another top starter. Many consider the Rangers the favorite to lure Japanese pitcher Yu Darvish to come overseas.
Don't be shocked to see the Rangers make some kind of move to find a full-time center fielder either. They've gotten by with Josh Hamilton splitting time between left and center the last few years, but they'd like Hamilton to finally stick in one spot, so adding a strong defensive center fielder would seem to be a priority.
While the Rangers seem to have more than enough offense and almost too many options at first base, but that hasn't stopped the rumor mill from speculating that they could make a play for either Albert Pujols or Prince Fielder this off-season. That would most definitely be the rich getting richer, but with the Rangers set to have a massive TV contract kick in soon, they most likely can afford it, though the rest of the league has to be hoping they decide not to try.
POSITION BATTLES
The positions are mostly set in Texas, but there is one big battle that will be decided in Spring Training. Instead of two players battling for one position, this battle is one player competing for two positions. After flirting with moving Neftali Feliz into the rotation last spring, the team seems like they are considering giving it another try. Feliz was good but not great as closer in 2011, so the team might try and maximize his talent in the rotation. If it sticks this time, they will have to decide on who to promote to closer and then from there figure out once again how to improve their middle relief.