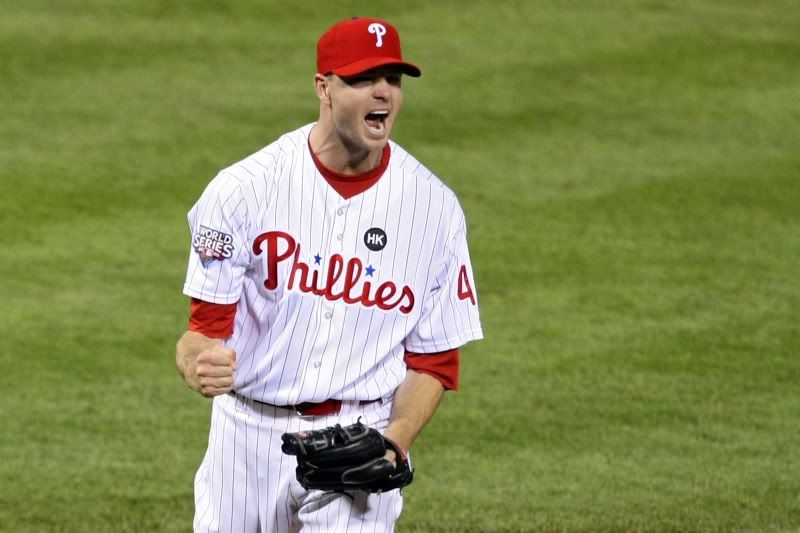 Poor Ryan Madson. When the off-season first opened, it looked like he all set to get a big fat four-year, $40 million contract from the Phillies only to have them pull it off the table right when he thought they had an agreement. Now, several weeks later, Madson finds himself jobless and waiting for a comparable offer to the one he thought he had to come along.
Waiting…
Waiting…
Waiting…
Now, for a Scott Boras client, waiting is just part of the game. Just look at Prince Fielder, one of the best hitters in the game, he too is sitting idly by waiting for a market to develop for him. Like almost all Boras clients, Prince will get his money. One can only assume that Madson will as well. Then again, you know what they say you do when you assume…
You see, where Fielder and Madson differ is that one is a prolific slugger and the other is a reliever. Teams with money love to spend on sluggers, relievers… not so much, even if said reliever has been consistently very good and is a proven closer (for whatever that is worth). Too many teams are wising up to the dangers of investing big long-term money in relievers. Just look at what happened last off-season with Rafael Soriano, another closer client of Scott Boras.
A market never really materialized for Soriano who eventually had to swallow his pride and take a job as a setup man for the Yankees. Sure, he got his money, but you know he wish he didn't have to take the demotion to get it. Based on the market that Madson is looking at right now, he'd be lucky to land such a gig.
Madson is a potentially elite reliever, he just picked the wrong off-season to hit the market. Jonathan Papelbon already took his spot in Philadelphia. Heath Bell got his payday in Miami. The Padres replaced Bell with Huston Street. The Rangers gave their closer job to Joe Nathan. Heck, even the Mets opted to go the cheaper route (can't imagine why) by signing Frank Francisco to be their closer. The free agency music is coming to a stop and there aren't a whole lot of seats left for Madson to take. And that is before even considering the likes of Andrew Bailey being shopped heavily via trade and less costly options like Francisco Cordero still available on the free agent market.
The Red Sox seem like the best option, but they continue to show reluctance to spend big for a closer. After that, well, then you have to use your imagination. Maybe Arte Moreno will find another $10 million in his couch cushions and add Madson to his already and expensive free agency haul. The Blue Jays have a bunch of money burning a hole in their pocket supposedly, but they are also a team that is supposedly shying away from Prince Fielder because of a club policy to avoid deals longer than five years on hitters. One can only imagine they find a four or even three year contract for a closer to be even less palatable, especially after their misadventure with B.J. Ryan.
Madson is right to wait for the right contract to come along, but with evidence mounting that it won't come this off-season, maybe he just needs to wait until next off-season? While the 2012 free agent class was flooded with quality relief options, the 2013 class is much thinner. As of right now, Francisco Rodriguez and Jose Valverde stand to be the class of that market. After them, the likes of Kyle Farnsworth, Brandon League and maybe Matt Capps are next. If Madson were available next off-season, he'd easily be the prized closer. He will most definitely get his rich long-term deal then.
That means assuming a one-year risk for Madson though. Instead of getting $40 million over four years, Ryan could start asking for something like $12 million for just one year. That is a much more intriguing investment for risk-averse teams that have money to spend. All Madson needs to do is stay healthy and pitch like he has for the last several years. If he survives the season intact, then the big money is his plus he has a cool $12 million already deposited in his checking account.
This sounds risky to Mad Dog, but that doesn't mean it is a crazy idea. In fact, that is essentially what the aforementioned K-Rod did by accepting arbitration from the Brewers this winter instead of hitting the open market.
Or, he can just keep waiting, wishing and hoping that some team gets desperate and gives him his mega-contract now. The choice is his: take extra money this year and try again in a better market next winter or put all his faith in Boras' mythical powers to make markets appear out of thin air.