As we approach June 1st, a certain few major league teams have taken it upon themselves to not go quietly into the basement of their respective divisions as was expected. Year in and year out, there's a surprise team that just refuses to go down without a fight, and we as fans respect them all the more for it. At the same time, there are other teams that are dominant on paper and do not break the .500 mark until shortly before the all star break. But being a game of intense statistical, strategic and historical analysis, the baseball world has no choice but to make sense of itself. When the 2011 Diamondbacks won the NL West it wasn't because of some random fluke. We as fans found ways to justify such a fantastic team making the playoffs and in pure hypocritical fashion we wonder why no one else was able to read the writing that was so clearly on the wall. The same thing happened with the 2008 Tampa Bay Rays and the same thing will happen again soon. But will 2012 be the year?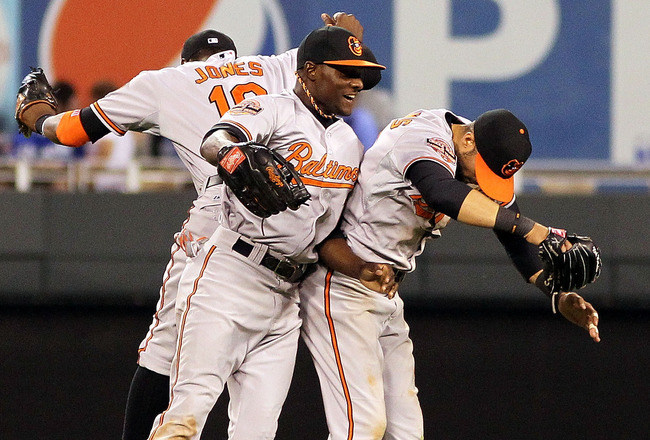 (29-19) Baltimore Orioles – The Orioles are perched atop debatably the toughest division in major league baseball right now, but can they remain there with a payroll that is dwarfed by the big spenders in their division? The answer to that question is absolutely not, at least not yet. This is a team that has picked on quite a few poor performing teams thus far in the season. It helps that the Red Sox and Blue Jays can't buy a win from the O's right now, but a large chunk of the Orioles success has come from wins against teams like the Royals, Twins, White Sox and A's. Not exactly the cream of the crop. But if Chris Davis keeps hitting the ball, they find a suitable upgrade over Wilson Betemit in LF and stumble across two more good starting pitchers by way of trade or internal development, this could be a .500 by the end of the season. But for now this is a PRETENDER.
(26-21) Cleveland Indians – Like the Orioles, the Indians stand atop their respective division almost two months into the 2012 season. Is this performance indicative of who they are as a team or the result of early season stumbles from their competitors. The answer is both. The Indians are actually a good team. With Kotchman, Kipnis, Choo and Hafner under-performing, the Indians have still managed to win games. Once those guys perform up to their capabilities, they could be a very good team. Not to mention, the Indians should get a tremendous boost later in the season if players like Grady Sizemore and Carlos Santana can come back healthy. But even without being at full strength, this is a team that has stolen series wins away from competitors like the Texas Rangers, Los Angeles Angels and Detroit Tigers. In short, this team is a CONTENDER.
(27-21) New York Mets – Let me preface this by saying that there is just something charming about a team willing to play to win and completely ignore the ongoing drama that business has brought to baseball. When you get down to the very core of it all, baseball is a game. It may be run like a business, but this is still a game and that's the way the Mets are playing right now, like they're having fun at a game. Having said that, I don't think anyone in their right mind believes this success can be sustained long term. David Wright will come back to Earth, Lucas Duda isn't a middle of the order hitter and there's something seriously wrong with Ike Davis' swing. This team has little in the way of starting pitching, a shaky bullpen and is playing in a tough division. But if you forget about the lack of prospects, the need to cut payroll and the lack of quality major league talent and just appreciate the game they're playing, it's easy to root for the Mets, even though they're most certainly a PRETENDER.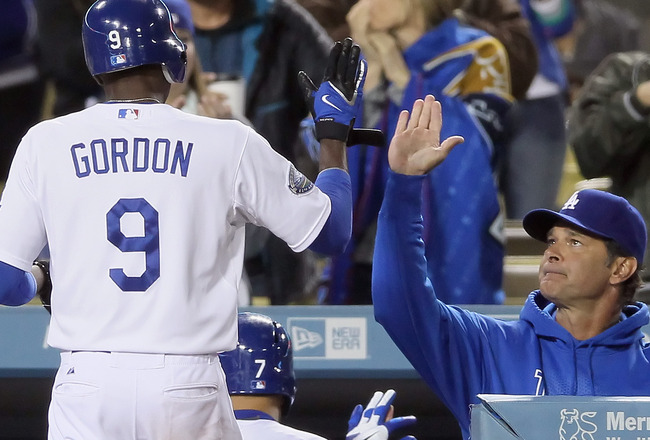 (32-15) Los Angeles Dodgers – How is this possible? The Dodgers are without Matt Kemp, have Bobby Abreu patrolling LF and have Adam Kennedy listed as their starting third baseman, yet they may be the best team in baseball right now. Well it all comes down to pitching I guess. The Dodgers have got a lot of gutsy performances from their starters so far. Kershaw and Billingsley and legitimate front of the rotation starters. Ted Lilly and Chris Capuano are pitching out of their minds right now and Aaron Harang is doing what is expected of him. The Dodger bullpen has four relievers that can't be touched and are shortening a lot of games. When you have mound presence like that, it just takes a couple Dee Gordon stolen bases, a Matt Kemp long-ball or an Andre Ethier timely gap shot to take the lead and win the game. But this success is not sustainable, at least not to the degree the Dodgers have had so far. Matt Kemp will come back and that should help the team, but Bobby Abreu is a terrible defender and isn't a .327 hitter. A.J. Ellis is a fine catcher, but I don't think he can keep that .442 OBP. Lilly and Capuano are alright pitchers, but their ERA should jump a full run before the all star break. But this is still a decent team and if the Giants or D-Backs don't play up to potential soon, they may find that 7.5 game deficit too much to overcome. This team is a PRETENDER playing in a division that makes them a CONTENDER.