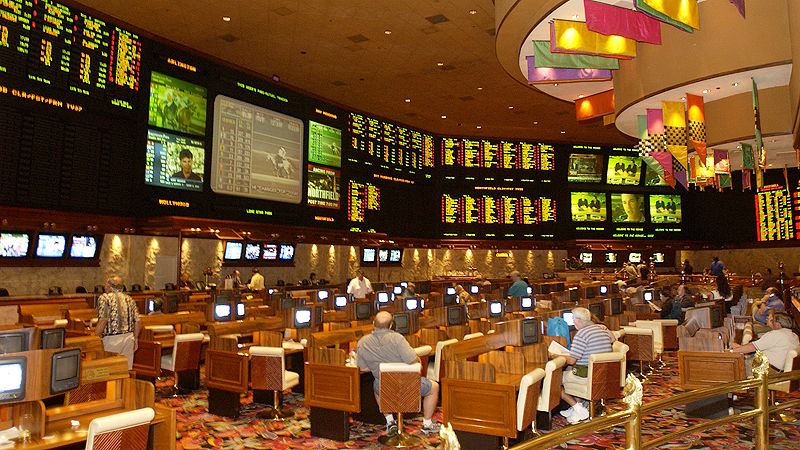 Around 2 minutes after Lawrence Tynes kicked a game winning field goal to send the Giants to the Super Bowl, the boys in Vegas had a Super Bowl line all ready to go. The line opened up at Patriots -4 or -3.5 pending on which site you use. However by Monday afternoon the line had dropped down to Patriots -3, where it currently stands.
The wise guys in Vegas expect historic betting on this game fueled by the wealth of storylines to hit the press in this rematch of 2007's championship thriller.
Here are a couple of very interesting tweets since the line has opened:
RJ Bell (@RJinVegas): Patriots/Giants Super Bowl expected to be BIGGEST bet of all-time, with over $10 Billion in action worldwide!
RJ Bell (@RJinVegas): Using LINE and TOTAL to project the Super Bowl score, Vegas expects: Patriots 29, Giants 26.
Darren Rovell (@DarrenRovell): The Las Vegas favorite has won 33 of 45 Super Bowls (via @RJinVegas)
Covers.com Team (@CoversSports): 6-figure bet comes in on Pats, but is followed by "feast of sharks" on Giants.
Judging by those early tweets, you might be under the impression that the Patriots are the smart bet for the big game. After all, the last time these two teams met with the Lombardi trophy at stake, the Pats were giving two touchdowns. Giving just a field goal this year? Easy money, right? However, that's not necessarily true.
ESPN's Colin Cowherd, who has a reputation of being a huge fan of the Vegas gambling lifestyle, had a pretty interesting take on the opening lines.
"I have been in this business 22 years," The Herd host said in the first 10 minutes of the Monday show. "I have never seen a stranger line than this. "I tried to guess the line on the Super Bowl, I had Giants about 6.5, 7 (point favorites). They've got the Patriots as a favorite? Wow!
"I do not encourage gambling, but if I lose my house in two weeks you'll know why."
Cowherd wasn't the only one a little surprised,
Former NFL player and current pro football analyst Ross Tucker (@RossTuckerNFL) tweeted: "Surprised Pats early 3-3.5 point favorites for SB, especially with Gronk injury. Feels more like a pick 'em to me."
When going down, position by position, here's how these teams break down:
QB: New England (Tom Brady with a slight edge however Eli Manning is probably playing better football.)
RB: Giants
WR: Giants
TE: New England
O Line: New England (not a huge advantage though)
D Line: Giants
Linebackers: Push (neither team is particularly strong here)
Secondary: Giants
Special Teams: Even, maybe New England edge
Coaching: New England (Similar to the QB, New England still holds the edge however I don't believe Tom Coughlin will be out coached in this game and does have a 2-0 record vs the Pats)
When you go top to bottom, comparing rosters and how the two teams have been playing it sure seems like a pick' em game to me!