It seems that there's no end to what a Florida Man can accomplish. Previously, we've seen Florida Men set a jersey they were wearing on fire after losing a bet, identify themselves as "Alice In Wonderland" and blame a "hookah-smoking caterpillar" for a forklift rampage, shoot themselves in the crotch, try to impersonate Chad Johnson to buy $18,000 in Louis Vuitton merchandise, try to jump a canal in a car, and much more. And the latest story on this front involves a Florida man throwing Molotov cocktails at his own impounded car, from The Orlando Sentinel (via the great @AP_Oddities):
Apparently upset after his car was impounded, Ayub Mule Abdulrahman did something drastic, according to the Orange County Sheriff's Office.

He threw Molotov cocktails at the vehicle, an arrest affidavit said.

Abdulrahman, 27, is charged with arson and manufacturing and transporting a firebomb.

Abdulraham arrived at Almake Auto Shop at 9661 Boyce Ave. shortly after 2:30 p.m. Saturday to pay the towing fee for his Nissan Altima, the affidavit said. When the property's owner, Darnell Maurice Adams, arrived, Abdulrahman was no longer there, the sheriff's office said.
Adams put out the fire before the fire department arrived, and no one was injured. Abdulrahman was later arrested nearby. But, for fans of NBC's The Good Place, this does bring up memories of the many, many references on that show to Florida Man (and Jacksonville Jaguars' superfan) Jason Mendoza's Molotov cocktail habit. First, his overall strategy: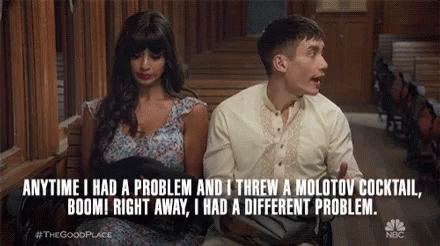 Like Abdulrahman, Mendoza also used this strategy against forms of transportation on a couple of occasions, usually while yelling "BORTLES!"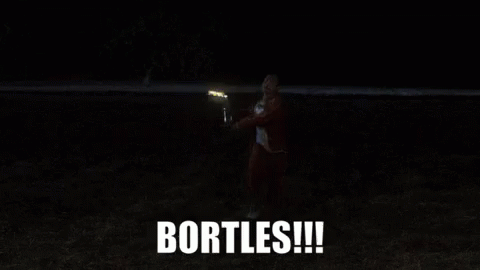 Molotovs were even part of Jason's cover story in The Bad Place:
And they later helped the group escape: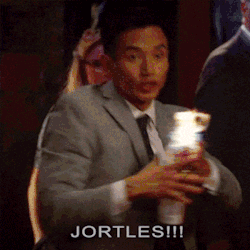 So congrats to Abdulrahman for following Jason Mendoza's life advice, and for continuing to insult former Soviet foreign minister Vyacheslav Molotov. That may not work out all that well for Abdulrahman in the end, but at least he gave us a good story.