You have probably seen lists of baseball's best players. You have also probably seen lists of baseball's most valuable players. Maybe you have even seen lists of baseball's most popular or most marketable players. Here at The Comeback, we wanted to try something different. With that in mind, we present to you, a list of baseball's most important players.
Of course, "most important" could mean different things to different people. Here's what it means to us: the players who matter most to baseball in 2018. They're the ones who dominate the headlines. The ones who will define baseball in the coming season.
For example, Joey Votto is a better player than J.D. Martinez, but given their circumstances, including the teams they play for, Martinez is likely to make a bigger impact on the 2018 season, and you're likely to hear his name much more often than Votto's. Thus, for our purposes he is considered "more important."
Putting together this list wasn't easy. The criteria are admittedly murky, and a player who feels important to one person might seem less so to another. After much deliberation, we wound up excluding undoubtedly important players such as Yasiel Puig, Zack Greinke, Carlos Carrasco, David Price, Rhys Hoskins, Yoan Moncada, Mike Moustakas and Jose Ramirez because we felt there were 50 better choices. Consider those guys honorable mentions.
Now, without further ado…
Baseball's 50 most important players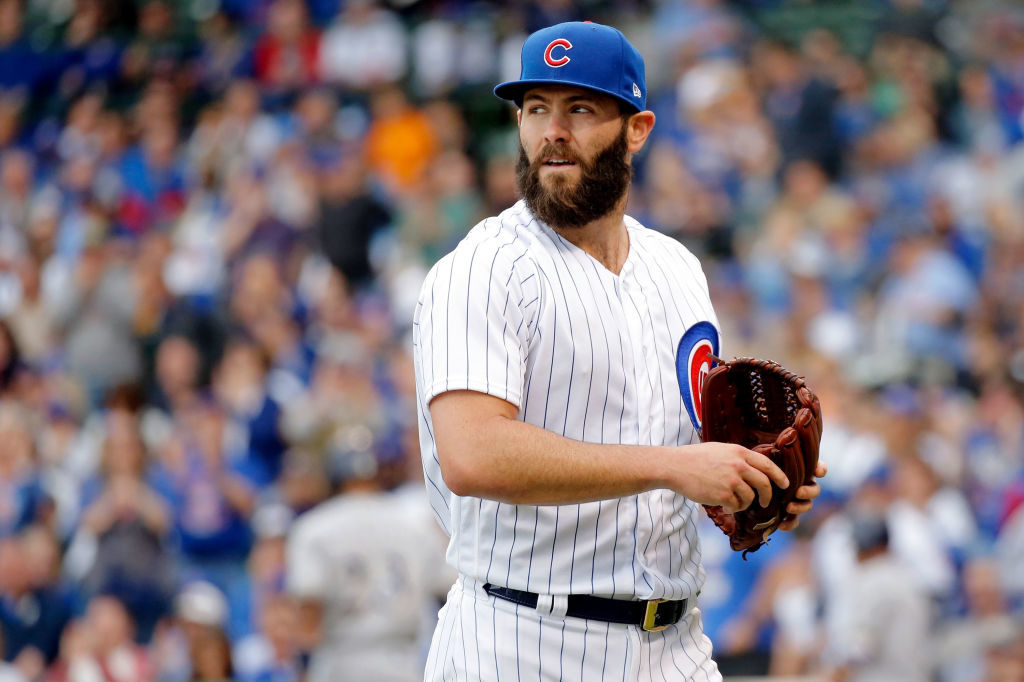 50. Jake Arrieta, free agent 
If Arrieta signs before Opening Day, he will provide a case study in how a long offseason affects performance. And if he doesn't sign before Opening Day, his name will dominate the rumor mill every time a pitcher on a contending team gets hurt.
49. Anthony Rendon, Washington Nationals
Baseball's least appreciated star finished sixth in NL MVP voting last year and could have been higher. Maybe 2018 will be the year fans and media take notice.
48. Charlie Blackmon, Colorado Rockies
Blackmon put up gaudy numbers last year for a surprising Rockies team. If he repeats that performance, his profile will soar.
47. Albert Pujols, Los Angeles Angels
Pujols was one of the worst players in baseball last season, which helps make him one of the game's most interesting players entering this season. Whether he enjoys a bounce-back or gums up the Angels' lineup, you'll hear about him.
46. Anthony Rizzo, Chicago Cubs 
At only age 28, Rizzo is the elder statesman and leader for the NL Central favorite Cubs. He's also a three-time All-Star and one of the game's steadiest stars.
45. Kenley Jansen, Los Angeles Dodgers 
The best closer in baseball has recently been one of the most outspoken about the sport's labor issues.
44. Madison Bumgarner, San Francisco Giants 
Bumgarner hurt himself in an ATV accident last spring and was barely heard from again, but he will be a centerpiece of the Giants' attempt to rebound from a down year.
43. Eric Hosmer, San Diego Padres 
Hosmer's eight-year, $144 million contract raised some eyebrows this winter. He'll be under a microscope in 2018, even on a lifeless Padres team.
42. Freddie Freeman, Atlanta Braves 
If Freeman stays healthy and the Braves take a step forward, he could get some MVP buzz. He's that good.
41. J.T. Realmuto, Miami Marlins 
Trade rumors will keep the Marlins' young catcher in the news all summer long.
40. Yoenis Cespedes, New York Mets 
Cespedes is probably the most dramatic player on probably the league's most dramatic team.
39. Justin Turner, Los Angeles Dodgers
In 2017, Turner completed his unlikely transformation from utility infielder to MVP candidate. He's a stalwart on the NL's best roster.
38. Andrew McCutchen, San Francisco Giants 
Is there any MVP form left in McCutchen's 31-year-old body? And can the outfielder unleash it after being traded from the only MLB franchise he had ever played for?
37. Robinson Cano, Seattle Mariners 
Entering his 14th MLB season, Cano remains the best player on a team desperate to snap a 16-year playoff drought.
36. Andrelton Simmons, Los Angeles Angels
The premier defensive infielder on the planet enjoyed a career-best season at the plate last year. Maybe 2018 will be the year he finally makes an All-Star Game.
35. Gary Sanchez, New York Yankees
After an incredible rookie run in 2016, Sanchez was overshadowed by Aaron Judge in 2017. Expect more people to notice him this year.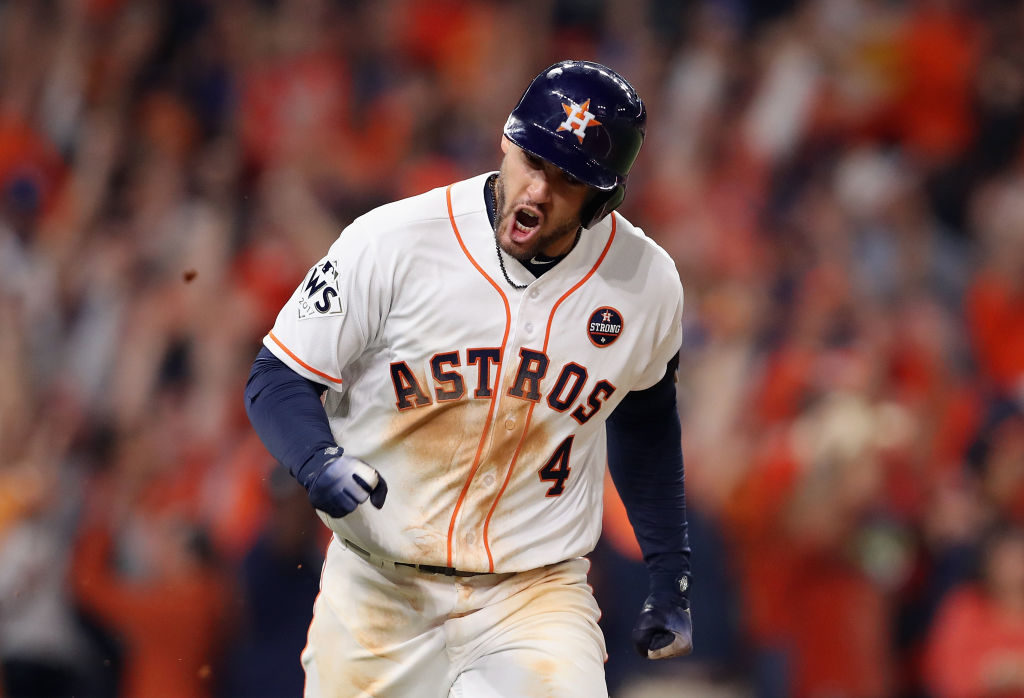 34. George Springer, Houston Astros 
The reigning World Series MVP will be back atop the lineup of the American League favorite.
33. Christian Yelich, Milwaukee Brewers
The Brewers nearly made the playoffs last year without a true star, an act that will be tough to repeat. Milwaukee could really use Yelich to fulfill his potential in a hurry.
32. Ichiro, Seattle Mariners
Expect 2018 to function like a farewell tour for the ever-incredible Ichiro, who has returned to the city where he became famous.
31. Buster Posey, San Francisco Giants
Even as the Giants struggled, Posey enjoyed a very productive season in 2017. The former MVP remains baseball's top catcher.
30. Adrian Beltre, Texas Rangers
Beltre is a future Hall of Famer, a respected elder statesman and a GIF machine. Oh and he's still an All-Star-caliber player entering his age-39 season.
29. Chris Archer, Tampa Bay Rays
Even if Archer's pitching doesn't keep him at the front of fans' minds, his presence in trade rumors should. The Rays righty should be one of the most coveted pieces on the market at July's trade deadline.
28. Byron Buxton, Minnesota Twins 
Buxton might be the best defensive outfielder in baseball. If he can maintain some of his offensive gains from the second half of 2017, he'll take his place as one of the top overall players as well.
27. Josh Donaldson, Toronto Blue Jays
Donaldson is one of the most productive third basemen around, but that won't stop the Blue Jays from shopping him if things go sour in Toronto.
26. Ronald Acuna, Atlanta Braves
Baseball's top prospect will debut in the Majors sooner than later, and when he does his every move (including how he wears his hat) will be monitored closely.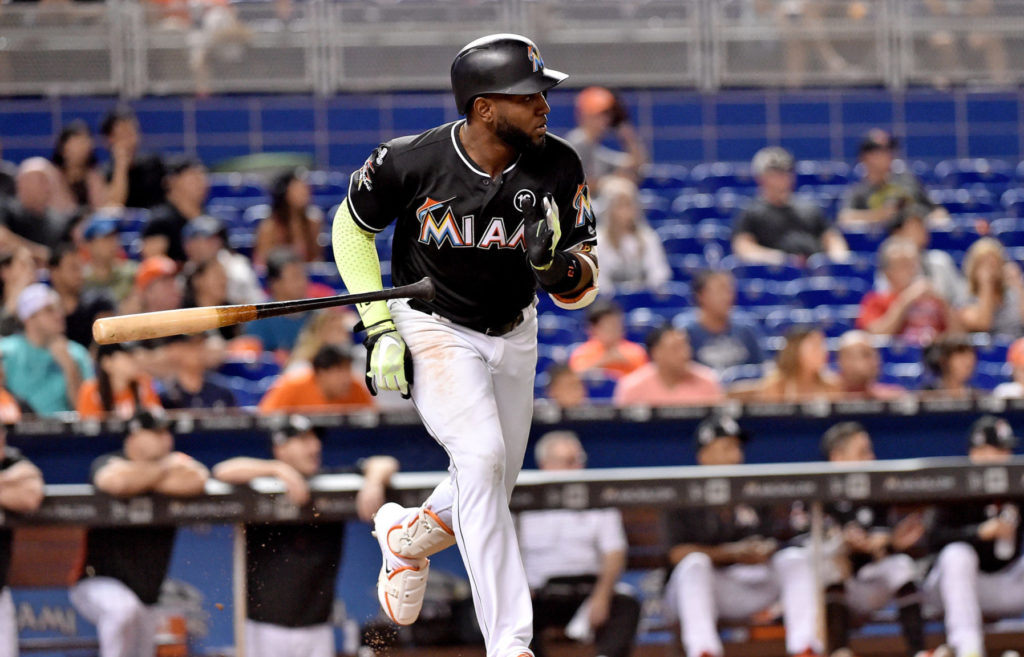 25. Marcell Ozuna, St. Louis Cardinals 
Ozuna's breakout season in Miami went largely unnoticed last year, but now that the outfielder is (arguably) the best player on a contending team, the baseball world should begin to pay attention.
24. Paul Goldschmidt, Arizona Diamondbacks
Goldschmidt might be the sport's least interesting superstar, but when you are a perennial MVP candidate and the standout player on a playoff contender, people tend to pay attention to you.
23. Noah Syndergaard, New York Mets
No one is more imposing than Thor. The hardest thrower in baseball could be a Cy Young contender if he stays healthy.
22. Cody Bellinger, Los Angeles Dodgers
Fresh off a remarkable rookie season, the 22-year-old Bellinger will settle in at first base and look to prove 2017 was no fluke.
21. Joey Votto 
Votto has the stats of an A-list superstar and the winning personality to match. What he doesn't have is the supporting cast to get him anywhere near a playoff hunt.
20. Corey Kluber, Cleveland Indians 
Kluber seems thoroughly uninterested in drawing headlines, but it's hard for him to help it when he's off winning Cy Young awards. 
19. Justin Verlander, Houston Astros
Verlander looked like a new pitcher after being traded to Houston last summer, and he emerged as a postseason hero in the ALCS. Now he'll attempt to maintain that performance over a full season.
18. J.D. Martinez, Boston Red Sox
Martinez quietly blasted 45 home runs last season between the Tigers and Diamondbacks. No matter what he does this year in Boston, there won't be anything quiet about it.
17. Mookie Betts, Boston Red Sox 
Martinez's teammate Betts managed to disappoint Red Sox fans in 2017 despite finishing sixth in MVP voting and winning a Gold Glove. He remains one of baseball's elite players.
16. Corey Seager, Los Angeles Dodgers
Seager has a lower-key personality than some of baseball's other great young shortstops, but he is every bit as talented and productive.
15. Yu Darvish, Chicago Cubs
Darvish will try to put a disastrous World Series behind him and live up to a massive new contract, while acquitting himself with a new team. 
14. Max Scherzer, Washington Nationals
Scherzer just won his third career Cy Young award, vaulting him into historic company. He's a no-hit threat every single time out and is the most fun-to-watch pitcher around.
13. Francisco Lindor, Cleveland Indians
Lindor has become widely popular not only for his broad smile and infectious energy but also for his slick glove and surprisingly powerful bat.
12. Kris Bryant, Chicago Cubs
Bryant is about as good as baseball players come, and he's also the marquee player on one of the sport's very best teams.
11. Carlos Correa, Houston Astros
Nothing turns you into a superstar quite like tearing through the playoffs then proposing amid the post-World Series celebration.
10. Manny Machado, Baltimore Orioles
Machado looks to rebound from a disappointing season as his team weighs whether to trade him before he hits free agency.
9. Chris Sale, Boston Red Sox
Sale is an incredible pitcher who happens to be simply intoxicating to watch. It seemed possible that, given pitch-counts and innings limits, no one would ever again strike out 300 batters in a season. Then the Red Sox lefty went and fanned 308 last season.
8. Nolan Arenado, Colorado Rockies 
Everything about Arenado is flashy, from his incredible glovework to his (somewhat Coors-inflated) power numbers. That's why he has become a household name despite playing for an under-the-radar franchise.
7. Aaron Judge, New York Yankees 
If Judge whacks another 50 home runs while leading the Yankees back to the playoffs, he'll be pretty much the king of baseball.
6. Jose Altuve, Houston Astros
The novelty of a 5-foot-6-inch star has largely worn off. What's left is an exceptional player at the heart of the defending champs. 
5. Clayton Kershaw, Los Angeles Dodgers 
Can the best pitcher working stay healthy for a full season? Does it even really matter? Regardless, all eyes will again turn to Kershaw once the calendar hits October. 
4. Bryce Harper, Washington Nationals
Harper's impending free agency will be a dominant storyline all season long, especially if he replicates the numbers he was putting up last year before an untimely knee injury. 
3. Shohei Ohtani, Los Angeles Angels
Baseball's mystery man will have a sport's attention on him with every swing and every pitch. Whether or not Ohtani can pull off the two-way-player gamPbit might be the season's most enticing storyline. 
2. Mike Trout, Los Angeles Angels
For the first time in four years, the best player in baseball is surrounded by teammates worthy of him. With assistance from Ohtani, Simmons, Justin Upton and others, this could be the year that Trout jumps from baseball-nerd hero to crossover star. 
1. Giancarlo Stanton, New York Yankees
All signs point to Stanton as baseball's most important/interesting/newsworthy player in 2018. He's joining a new team — more specifically, the most famous team in American sports. He's pairing with Judge to form a super-duo the likes of which we haven't seen in decades. After hitting 59 home runs last year in cavernous Marlins Park, he could threaten records at Yankee Stadium.
Stanton will be everywhere this season, particularly if he repeats his 2017 performance and particularly if the Yankees are as dangerous and as evil as they are expected to be.