20. David Glass, Kansas City Royals
The championship helps, but it doesn't change the fact that for the majority of his time as owner Glass lined his pockets with revenue sharing checks and put a terrible product on the field. Years of drafting high paid off for the Royals, but the real test will happen when their core hits free agency. They were able to keep Alex Gordon, but will Glass open his wallet to keep the likes of Eric Hosmer and Lorenzo Cain? Time will tell, but his track record would suggest he won't.
19. Ted Lerner, Nationals
The Bud Black debacle made the Nationals look silly, and even though Lerner has spent big on free agents in the past it gave the impression that they're not willing to pay for the best staff. And while the Nats have had success during Lerner's tenure, they've never lived up to their preseason hype.
18. Nintendo, Seattle Mariners
Seriously Nintendo, you have to buy a new 3DS in order to play SNES games? What about those of us who already have a 3DS XL? Awful. On the baseball side of things, Nintendo takes a hands-off approach with the M's, content with the annual profits the team provides and seemingly lacking a sense of urgency to get significantly better. Not bad owners, but not necessarily great ones either.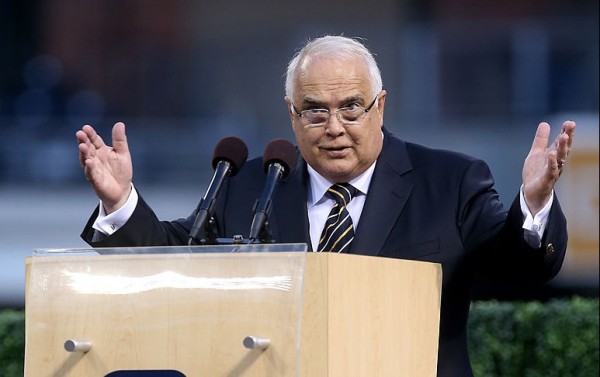 17. Ron Fowler, San Diego Padres
He's willing to spend money and has a real desire to win, but the Padres were an unmitigated disaster last year after their big offseason moves blew up in their faces. Fowler and the Padres took the opposite course this winter, and the team seems far, far away from contention in a top heavy division. The desire is there, but it remains to be seen whether or not Fowler knows the right moves to make.
16. Jim Pohlad, Minnesota Twins
The Twins have a beautiful outdoor ballpark and a competitive team, two things that looked like pipe dreams for years in Minnesota. Like other small market owners, Pohlad's test will come when it's time to spend more money to put the Twins over the top. But for now, Minnesota fans have to be happy with the state of their franchise.
15. Jim Crane, Houston Astros
He stripped the Astros down to nothing, built through the draft and some savvy signings, and turned his team into a young, exciting contender in just five years. Another owner whose future popularity hinges on whether or not he spends to keep the team together, but Crane is definitely on the right track.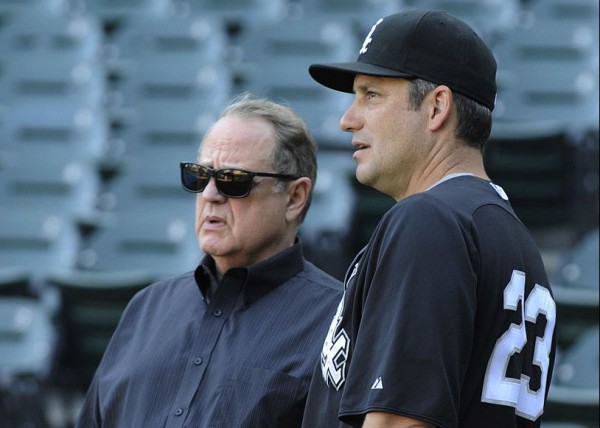 14. Jerry Reinsdorf, Chicago White Sox
He's not averse to spending money and his teams have won during his tenure, which makes Reinsdorf a pretty good owner. The Sox consistently field a strong team and are usually active in the offseason when it's clear changes need to be made. You can't ask for much more than that.
13. Bob Castellini, Cincinnati Reds
He brought the Reds back to relevance and he's willing to spend money on his roster. Plus, he seems to have a desire to win. What else do you want? A championship, probably, and the Reds seem to be pretty far away from contending for one right now. But Castellini has shown he's not afraid to make the necessary moves to get to that level.
12. David Montgomery, Philadelphia Phillies
He built the Phillies into a powerhouse, a perennial World Series contender that shelled out big money for big stars. Time caught up with the Phillies and the on field product suffered, but they've started a rebuild that could have them back in contention in the next few years. Montgomery probably stuck with Ruben Amaro for too long, but at least he recognized a change needed to be made and has shown a commitment to winning.
11. Tom Ricketts, Chicago Cubs
The rooftop businesses may disagree, but Ricketts has been great for the Cubs. They've become a powerhouse, a legitimate World Series contender, and look to stay that way for the foreseeable future thanks to a young, talented core. He's also renovated Wrigley Field and brought the old park into this century with a number of upgrades.