On Thursday afternoon, Ken Rosenthal of The Athletic reported that the Detroit Tigers will hire former Twins manager and Diamondbacks bench coach Ron Gardenhire to be their new skipper.
The hire was not exactly met warmly by Tigers fans. Gardenhire is known as an old-school manager, fond of small ball and conventional closer usage and all the other things that were en vogue in 2006 but not as much anymore. In his final four years in Minnesota, the Twins averaged 96 losses a year, and that kind of stink is going to rub off on any manager. If it were Game 7 of the World Series, Gardenhire is probably not the guy you'd want calling the shots.
And yet, this hire makes a whole lot of sense for Detroit. Because the undeniable truth is that the Tigers won't find themselves in Game 7 of the World Series anytime soon. They probably won't find themselves at .500 anytime soon, either. Coming off a 64-98 season in which they traded Justin Verlander, Justin Upton, J.D. Martinez, the Tigers are now in the early stages of what could be a very long rebuild. By the time the Tigers return to contention, Gardenhire could very well be long gone.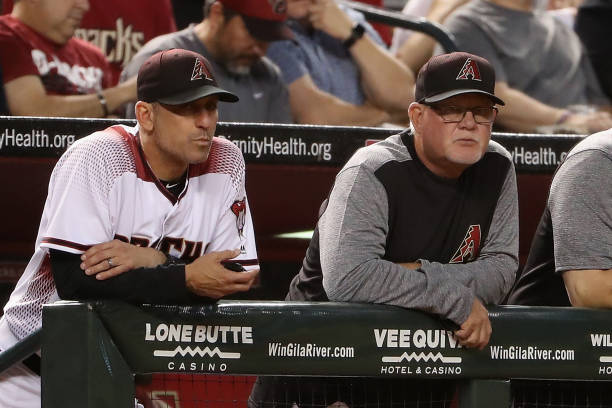 With this hire, the Tigers needed someone to clean up a stormy clubhouse, provide solid leadership and bring along the young players Detroit will hopefully develop in the next few years. That's presumably why, according to Rosenthal, they all along hoped to hire someone with prior managerial experience. Gardenhire may not know the win expectancy tables for when to call for a sacrifice, but he knows how to handle the ups and downs of a season. He has managed egos and dealt with the media and balanced obligations to veterans against the need to play young players. That's what matters for the Tigers right now.
Plus, it's quite possible that Gardenhire is not the caveman some fans and analysts presume him to be. After all, he just spent a season as the bench coach to Arzona's Torey Lovullo, under highly progressive general manager Mike Hazen. He presumably understands a bit of how the modern league works. Gardenhire will likely never be the sabermetrician's hero, but it's more than possible he will adjust to the responsibilities of a 2017 manager just fine.
All fans hope their teams will make the home-run hire, unearthing the next managerial superstar. But sometimes, in the right circumstances, all you need is a steady hand. And Gardenhire is the exact kind of safe pick that makes sense for a rebuilding team that won't be any good no matter who is filling out the lineup cards.