With the World Series behind us and all those opt outs and qualifying offers mostly sorted out, it's time for MLB free agency. And although this winter's free agent class seems like a mere appetizer to next year's group (Harper! Machado! Donaldson! Blackmon! Kershaw! Keuchel!), it's not a bad bunch in its own right.
To help you prepare for Hot Stove season, we present to you The Comeback's top 10 free agents, along with where we expect them to end up.
1. J.D. Martinez, 30 — 4.2 WAR in 2017
Martinez hits free agency at the right time, coming off 29 home runs in 62 games for the Diamondbacks. Quietly, the outfielder has been one of the best hitters in baseball over the past four seasons, hitting .300/.362/.574, with a 148 wRC+ that trails only Mike Trout, Joey Votto, Giancarlo Stanton and Bryce Harper.
Scott Boras reportedly hopes to find Martinez a $200 million deal, and though that might be ambitious given that J.D. is on the wrong side of 30 and is a liability in the field, he will surely get paid handsomely.
Our prediction: Philadelphia Phillies — seven years, $161 million
2. Yu Darvish, 31 — 3.9 WAR
World Series performance aside, Darvish is front-of-the-rotation starting pitcher coming off a season that was poor by his own standards but still plenty valuable. For his career, the 31-year-old Darvish has a 3.42 ERA (3.30 FIP) and 11 strikeouts per nine innings. His numbers since returning from Tommy John surgery in 2016 have slipped a bit (3.70 ERA, 3.57 FIP), but he's still fanning as many batters as ever.
Darvish is not young, and he carries some durability question marks, but bona fide No. 2 starters are not easy to come by, and any contending team would love to wind up with the veteran righty.
Our prediction: Chicago Cubs — six years, $150 million
3. Shohei Otani, 23
Otani's situation is quite complicated, but here's the gist: MLB's new collective bargaining agreement drastically tamps down how much money the two-way Japanese star will make. On the open market, Otani would easily command nine figures. He's a potential No. 1 starter who could legitimately become the first player since Babe Ruth (or at least Wes Ferrell) to make a real difference both at the plate and on the mound. Given that Otani will get a signing bonus in the range of $3 million, then a normal pre-arb contract, he could be one of the biggest bargains in free agent history. That is, if he actually decides to come over from Japan.
Our prediction: New York Yankees — $3.25 million signing bonus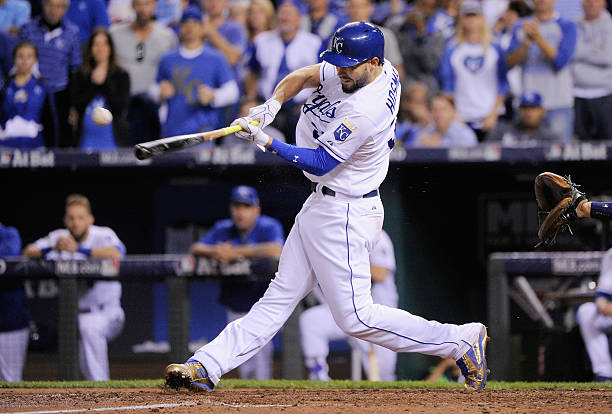 4. Eric Hosmer, 28 — 4.0 WAR
After years of flirting with stardom but never quite posting the numbers, Hosmer broke through in 2017, batting .318/.385/.498 in his contract year, while winning his fourth Gold Glove. Though it feels as if Hosmer has been in baseball forever, he remains only 28 years old, meaning the team that signs him can hope for two or three more years of near-prime performance. Kansas City will surely seek to re-sign the face of their franchise, but the price tag might be too hefty.
Our prediction — Seattle Mariners — six years, $126 million
5. Jake Arrieta, 31 — 1.9 WAR
Arrieta is the biggest mystery on the market not named Otani. A Cy Young winner in 2015, the righty has since been both brilliant and pedestrian for extended spells. The 3.53 ERA he posted last season was his worst since 2013, and his 4.16 FIP suggests things could have been worse. Two years ago, Arrieta might have commanded $200 million on the open market. Now, he'll be lucky to get half that.
Our prediction: Los Angeles Dodgers — four years, $90 million
6 Lorenzo Cain, 31 — 5.3 WAR
Cain might be one of the least heralded stars in baseball. He gets on base (.363 OBP last season), hits for some power (47 extra-base hits), runs well (26 stolen bases) and plays strong defense (just ask around). A late start to his MLB career means he's a bit old for a free agent, but his strong 2017 campaign should sooth some doubts.
Our prediction: Texas Rangers — four years, $80 million
7. Mike Moustakas, 29 — 1.8 WAR
Moustakas hit a Royals-record 38 home runs last season, but he didn't do too much else. Despite his substantial power, his value is weighed down by a reluctance to walk, a proclivity toward double plays and a glove that is only so-so. Still, his age, position and raw tools make him an appealing free agent target.
Our prediction: Kansas City Royals — four years, $76 million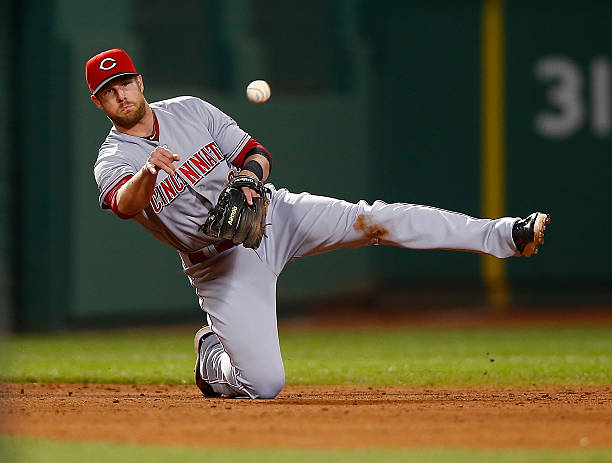 8. Zack Cozart, 32 — 4.9 WAR
Cozart has two things going for him in free agency: 1) He's coming off the best season of his career, in which he batted .297/.385/.548 and started the All-Star Game. 2) Unlike every other player on this list who was eligible for a qualifying offer, Cozart did not receive one. That means teams can sign him without forfeiting a draft pick in return.
Our prediction: New York Mets — three years, $54 million
9. Lance Lynn, 30 — 3.1 WAR
Whenever you want to doubt that Lynn is a formidable MLB starter, he seems to prove himself anew. Coming off Tommy John surgery, the righty posted a 3.43 ERA in 2017, while lasting the entire season without the slightest injury. The problem? Lynn's 4.82 FIP suggests major regression is coming.
Our prediction: St. Louis Cardinals — three years, $48 million
10. Wade Davis, 32 — 3.4 WAR
Davis is not quite as fearsome as he was during his prime in Kansas City, but he's still a solid closer, and he benefits from being the best relief pitcher on the market. Even in a strikeout-wild era, it's not too easy to find guys capable of fanning 32.6 percent of the batters they face, as Davis did last year.
Our prediction: Chicago Cubs — three years, $45 million
Honorable mention: Carlos Santana, Greg Holland, Alex Cobb, Jay Bruce