Big Baller Brand is mostly known for three things: LaVar Ball, its shoe line, and how expensive those shoes are. Seriously, the first edition of Lonzo Ball's signature sneakers were $495.
But those ZO2 shoes aren't going to see the light of day. Or at least those who ordered them won't be getting a pair. According to Slam magazine, BBB completely scrapped the original Lonzo Ball shoe in favor of a completely new design. No difference in price, though. The new version of the ZO2 will still be $495.
I guess BBB finally caught wind of people hating on the look of the first Lonzo Ball shoe.
Customer- "You guys got lonzo Ball's shoe ?!?"
Me- pic.twitter.com/IAS12GjMIR

— Ashley (@ashleyminano) August 10, 2017
BBB had actually already unveiled the ZO2 only to go back and redo the shoe almost entirely. Slam published a video on Thursday showing off what the new version of the Lonzo Ball shoes will look like.
Notably in the promotional video, Lonzo calls his new and improved ZO2 "the lightest basketball shoe ever made." Despite this fact, they still look pretty bland.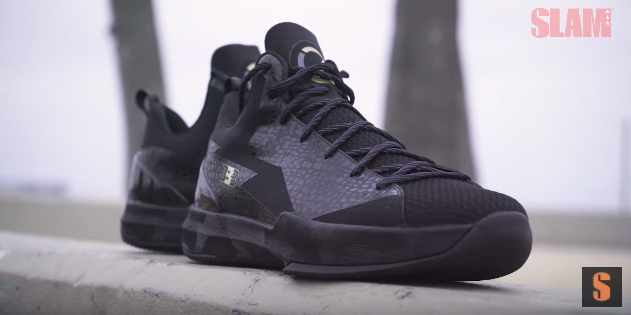 And pretty similar to the first ones.
It seems like the biggest difference between the two shoes is less grey and more patterns, but that's just what I see.
Style aside, another reason why Lonzo and company may have decided to remake the ZO2 could be due to the fit and how they feel when you play in them.
As Slam points out, Lonzo wore the first edition of the ZO2 Prime during his first two Summer League games. Notably, Ball stopped wearing them after that and began wearing other basketball shoes such as Nike and Adidas. In fact, Lonzo hasn't been seen wearing the original ZO2s in a game since July 8. So maybe it was the fit and performance on the court that made BBB switch it up?
Whatever the main reason is, I doubt LaVar Ball will come out and openly admit the first version of the ZO2 was bad.
Due to the change in style, new orders of the ZO2 won't be packaged and shipped until late January 2018. If you did make a preorder, however, you may get your shoes as early as late November. New orders can be made on the BBB website.
[SLAM]