The New Orleans Pelicans are hosting the Indiana Pacers tonight, or at least they'd like to be. A leak in the roof of the Smoothie King Center placed the game in jeopardy, resulting in a rare NBA rain delay.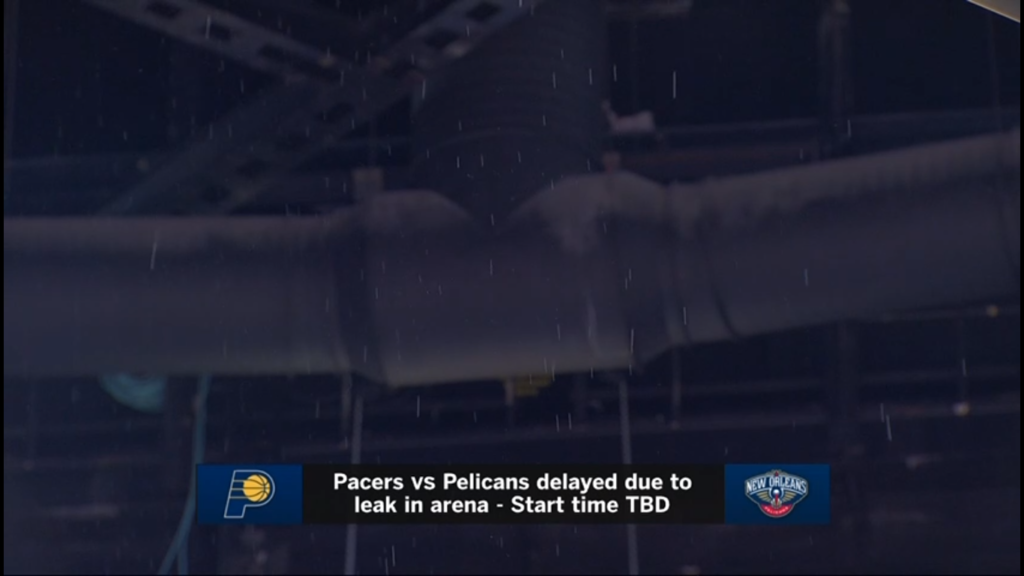 That made for some fun/unusual pre-game sights:
In the end, the rain bong was the best short-term solution the Pelicans and their stadium operations team could come up with:
Is it important to point out that tonight was Mardi Gras Madness at the Smoothie King Center?
Yes. Yes it is important.
The delay stretched over an hour, with both coaches and officials from both teams concerned as to the state of the floor where the leak had fallen; the boards were reportedly damp enough to potentially render them unplayable.
The NBA, of course, doesn't have the same rain delay protocols baseball has; it's an indoor sport, after all. Still, we have to commend the rain bong. That's a solid short-term strategy, whether or not it actually ends up allowing the game to be played.
(Images via Fox Sports Indiana)
UPDATE:
The game was postponed.
The @NBA has postponed tonight's game. We will offer info on refunds once available

— New Orleans Pelicans (@PelicansNBA) February 8, 2018