This weekend when Boise State take son Colorado State, they will be wearing a helmet similar to the ones worn 10 seasons ago when the Broncos stunned Oklahoma in an all-time memorable Fiesta Bowl.
Boise State's helmets this weekend will take a page from the 2006 style book with a retro lid sure to please Broncos fans. To honor the 10-year anniversary of the biggest win in school history, the Broncos will wear a helmet similar to the uniform worn in the 2007 Fiesta Bowl. The Boise State logo is slapped back on the blue helmet mimicking those worn during the 2006 season, when Boise State pulled off the ultimate Cinderella story in college football.
The helmet itself looks similar but now comes with a chrome face mask for a more modern touch. The helmets from the 2006 season used a white face mask, which you can see in an image down below.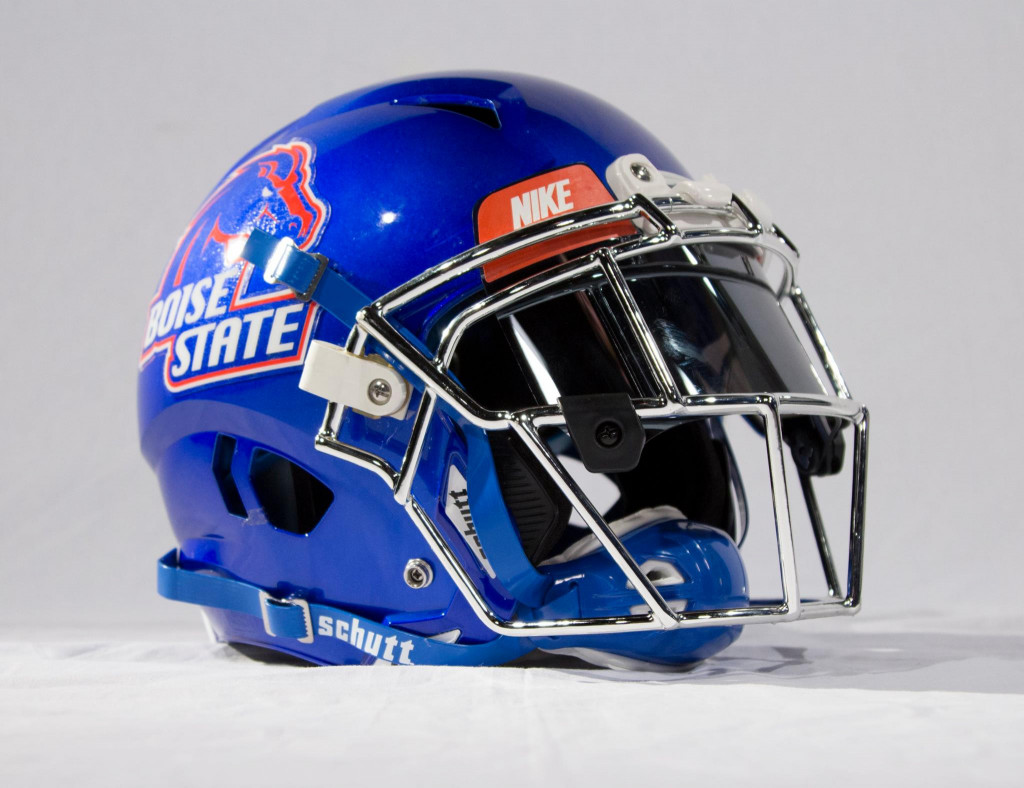 Unfortunately, Boise State will stick to their current day uniforms instead of going with a full throwback model. Credit the Broncos for sticking with the right color scheme from the monumental Fiesta Bowl, however.
It would have been awesome to see Boise State bust out the old number style, complete with orange side piping on the jerseys for this occasion…
Maybe next time.
[Photos: Boise State Facebook]