This Sunday we are privileged to witness the climax of the NFL season — the game to end all games — the Pro Bowl! Feel the excitement!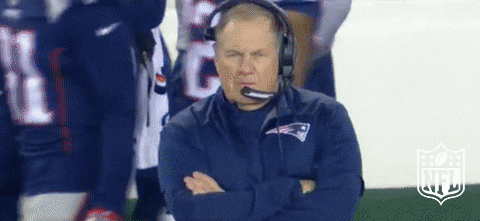 Yes, you've been waiting all season to see the eighth-best players at their positions compete in a meaningless exhibition game because the top seven players at their position couldn't be bothered to play. You've marked your calendars and set reminders on your smartphone for whatever time the game actually kicks off in whatever city they're actually playing in this year. (A quick Google search tells me it's at 8 p.m. ET in Orlando.)
And you bet your bottom dollar you'll be cheering on your favorite Pro Bowl side, which is… what, Team Rice? Team Deion? Team USA? (Another Google search tells me it's back to the traditional AFC-NFC format this year.)
All right, so maybe we have to come to grips with the fact that the Pro Bowl is a terrible waste of time and energy that nobody outside football addicts and compulsive gamblers actually care about. Even though last year's viewership of eight million viewers was the lowest in almost a decade, that's still a lot of football addicts and compulsive gamblers.
We're here to help because there are so many more interesting things the NFL can do during the week between the AFC and NFC Championship Games and the Super Bowl. Here are five suggestions we're sure the NFL league office will take us up on…
1) Celebrity Boxing: NFL Commissioner Edition
OK, maybe the league office wouldn't be too excited about this, but America would watch in record numbers. The pitch: Roger Goodell has to step into the ring for three rounds with a player of the NFLPA's choosing! What better way to work out the differences between the commish and the players than by having one of them getting to step into the ring with him?
Imagine what kind of ratings Goodell stepping into the ring with Tom Brady would be able to pull? Forget about it — the Super Bowl would be the appetizer to the boxing match!
The NFL's all about making money, so put it on pay-per-view, charge $100 a pop, and you're looking at hundreds of millions of dollars in revenue. Sure, Goodell would have to sacrifice some pride and physical well-being, but it would be worth it. At least for everyone watching.
2) The Promotion-Relegation Game
"Could Alabama beat the Cleveland Browns?" It's a question that's been hotly debated over the last several years with some people thinking they might have a chance and most thinking it's ridiculous to even ask the question. Why leave it to rhetorical debate and snarky tweets? Why not actually play the game and find out for sure!
Every year, the NFL's worst team could have the opportunity to play college football's national champion. And sure, maybe it can't be a soccer-like "promotion-relegation game" with minor complications like NCAA eligibility and the whole professional/amateur dynamic going on. But it sure could be a deterrent from tanking and being the NFL's worst team to avoid the public shame of having to suit up and play a college team.
Maybe we could even find a way to see the college team gets paid for their extra game as well. Pure fantasy, I know.
3) Battle for the No. 1 Pick
So maybe the above example isn't too realistic, but something along similar lines could bring an entirely new dynamic and energy around the week between the Championship Games and Super Bowl.
Teams should actually get a chance to earn their picks in the draft instead of just awarding it to who had the worst season time and time again.
It'd be pretty difficult to do the old Bill Simmons idea of having a single-elimination tournament with all of the non-playoff teams in one day and the draft order being based on the tournament's results. This is football, not basketball and adding four or more games onto the end of the season for non-playoff teams is probably not something anyone is truly enthusiastic about.
In more positive Browns news, Terrelle Pryor turned Artie Burns into burnt toast with this double move pic.twitter.com/7rF7bXGMpF

— Jordan Zirm (@clevezirm) January 2, 2017
However, there's still a creative way to get this done and make the Sunday between the Championship Games and the Super Bowl meaningful. Bring representatives of the teams together for a skills competition that decides the No. 1 overall pick. Let Terrelle Pryor match up with any one of the cornerbacks that he angered this season in a one-on-one duel to decide who gets rewarded with the top pick.
It's not perfect, but at least it would actually mean something and fans of that team could actually feel good about earning something that has long been a symbol of depression and tanking.
4) Family Feud: Super Bowl Edition
You want to remove any kind of "this time it counts" meaning from the day? Fine. Let's just go all-in on the entertainment side of things and make the two teams playing in the Super Bowl compete in a game of Family Feud.
Think of all the new fans that could be reached in the lead-up to the big game. You're telling me you wouldn't want to see Steve Harvey yuk it up with Bill Belichick over crude double entendre jokes? It would be television history, I tell you!
5) Nothing
You know, we could just take a week off from football…