Just like that, the first week of the 2017 NFL season is over and done with. Some felt that this year's Week 1 was a little less exciting than ones from the recent past, but there were still plenty of things to talk about during the Monday morning water cooler session. 
We had everything from the rebirth of Beast Mode, to crazy behind-the-back catches, to the mighty Patriots getting upset during last Thursday's kickoff game.
What kind of excitement will Week 2 bring? Well, for starters, there will not be any games cancelled due to any rude hurricanes.
Thursday, September 14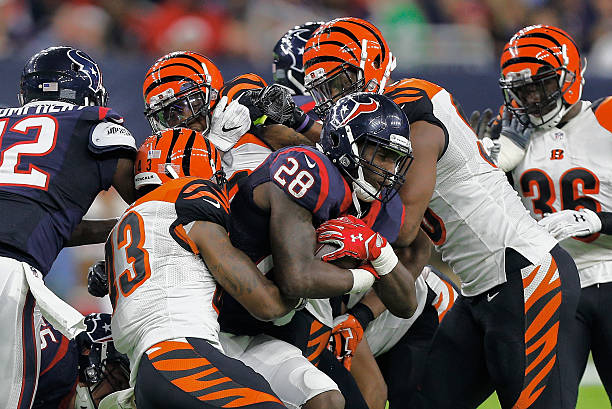 Houston Texans (0-1) at Cincinnati Bengals (0-1) – 8:25pm ET, NFL Network
These two teams combined for a total of seven points in Week 1. And by combined, I mean the Texans scored all seven points as the Bengals were shutout by the Baltimore Ravens.
Should be a classic underwhelming Thursday Night Football matchup.
Player to Watch: Deshaun Watson, QB (Houston Texans)
Sunday, September 17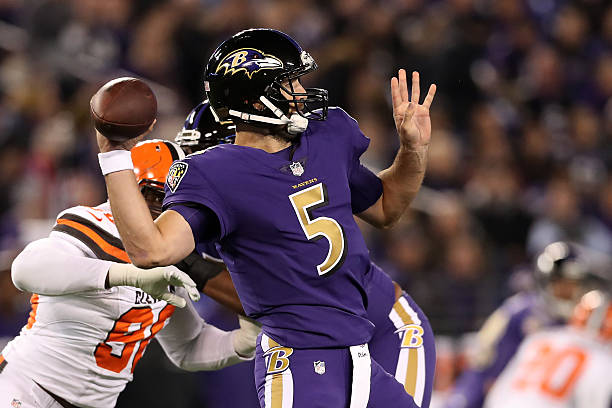 Cleveland Browns (0-1) at Baltimore Ravens (1-0) – 1:00pm ET, CBS
The Browns almost pulled off the upset last week against the Pittsburgh Steelers. But unfortunately for Cleveland. they came up just short.
Although rookie quarterback DeShone Kizer did look abnormally poised in his first NFL game with the Browns. He and Cleveland will have another tough test this week against a Ravens defense that has not allowed a single point yet this season.
Player to Watch: Kenny Britt, WR (Cleveland Browns)
Chicago Bears (0-1) at Tampa Bay Buccaneers (0-0) – 1:00pm ET, FOX
Thanks to their game being cancelled by a hurricane in Week 1, the Bucs now get to play all 16 games without a bye this season. (Sounds safe.)
Their first game of the year will come against a Bears team that almost knocked off the defending NFC champion Atlanta Falcons last week. Tampa Bay is supposedly improved this year, but it would not be a total shock if Chicago came out with a win on Sunday either.
Player to Watch: DeSean Jackson, WR (Tampa Bay Buccaneers)
Minnesota Vikings (1-0) at Pittsburgh Steelers (1-0) – 1:00pm ET, FOX
The Steelers' 2017 home opener on Sunday comes against a Vikings team that had itself an offensive explosion in Week 1. 
Minnesota quarterback Sam Bradford was named the NFC's Player of the Week after throwing for 346 yards and three touchdowns last Monday. Oh, and Vikings rookie running back Dalvin Cook also rushed for 127 yards last week, so Pittsburgh's defense has themselves a bit of a tough task on Sunday.
The matchup definitely has the potential to be one of the most exciting games of Week 2.
Player to Watch: Le'Veon Bell, RB (Pittsburgh Steelers)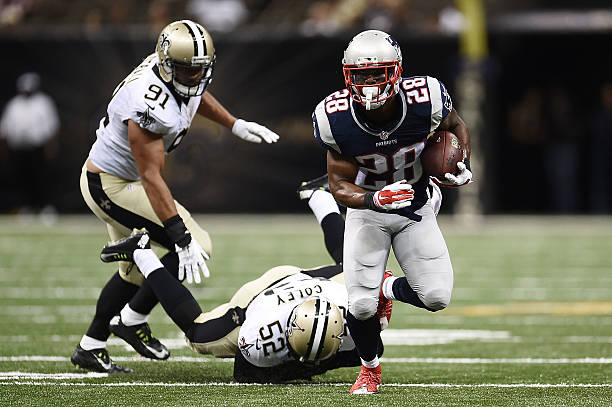 New England Patriots (0-1) at New Orleans Saints (0-1) – 1:00pm ET, CBS
Who saw the Patriots getting upset last week? Not even the majority of Kansas City Chiefs fans predicted that to happen.
New England has a good chance to rebound this Sunday, though, as they will face a Saints team whose defense looked pretty pitiful in Week 1. But with Tom Brady and Drew Brees leading the offenses for their respective teams on Sunday, this game certainly has the potential to be a shootout.
Player to Watch: James White, RB (New England Patriots)
Philadelphia Eagles (1-0) at Kansas City Chiefs (1-0) – 1:00pm ET, FOX
Chiefs head coach Andy Reid welcomes his old team into his new squad's house this week. 
Both are coming off big wins in Week 1, but Kansas City has to prove their victory over the Patriots last Thursday was no fluke. Of course, they won't be facing Tom Brady this week, so their defense should have a little easier of a time against second-year Eagles quarterback Carson Wentz.
Player to Watch: Kareem Hunt, RB (Kansas City Chiefs)
Tennessee Titans (0-1) at Jacksonville Jaguars (1-0) – 1:00pm ET, CBS
If the Jaguars did not have Blake Bortles as their quarterback this year, then people might actually take them a little more seriously as a potential contender. But Bortles is their guy and not even a 10-sack performance from their defense in Week 1 has people fighting for a spot on their bandwagon yet.
A win over the Titans this Sunday might cause a few more eyebrows to raise, though.
Player to Watch: Calais Campbell, DL (Jacksonville Jaguars)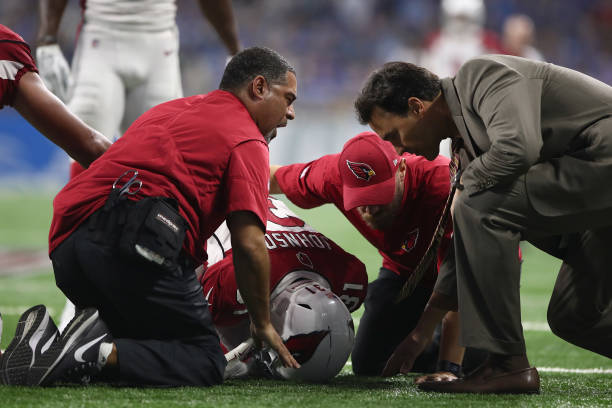 Arizona Cardinals (0-1) at Indianapolis Colts (0-1) – 1:00pm ET, FOX
With completely healthy rosters, this game likely would have been the best of the week. But Colts quarterback Andrew Luck and Cardinals running back David Johnson will not be playing and this matchup features less excitement than a rerun of The Nanny.
If being completely honest, though, Arizona should not have much trouble coming out with a win on Sunday.
Player to Watch: Jacoby Brissett, QB (Indianapolis Colts)
Buffalo Bills (1-0) at Carolina Panthers (1-0) – 1:00pm ET, CBS
The Panthers won last Sunday, but it was definitely one of the most underwhelming victories of the week. Playing against the Bills should be a better gauge to see how good Carolina could possibly be this year.
Buffalo did not look amazing last week in their win either, but they at least have more talent than the 49ers team the Panthers beat last Sunday.
Player to Watch: Russell Shepard, WR (Carolina Panthers)
New York Jets (0-1) at Oakland Raiders (1-0) – 4:05pm ET, CBS
Last Sunday, the Jets held their own against the Bills. They did not get the win, but they were not embarrassed by Buffalo either.
However, New York has a much tougher matchup against the Raiders this week. Oakland has the potential to hand the Jets the embarrassing loss which they missed out on last Sunday.
Player to Watch: Giorgio Tavecchio, K (Oakland Raiders)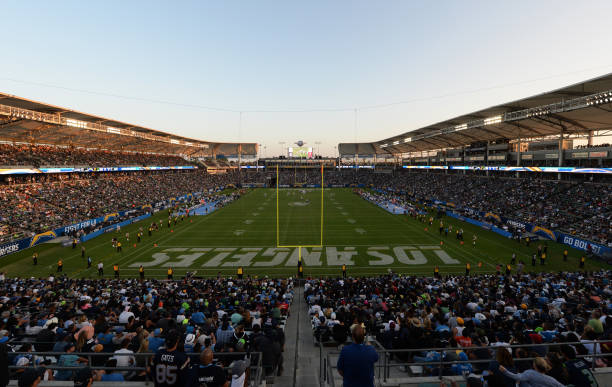 Miami Dolphins (0-0) at Los Angeles Chargers (0-1) – 4:05pm ET, CBS
Like Tampa Bay, the Dolphins will be beginning their 2017 NFL season in Week 2, thanks to a hurricane.
They will be heading across the country to face a Chargers team that will be playing a regular season home game in Los Angeles for the first time since 1960. No word yet on if there will be enough tickets sold to fill the Chargers' new 27,000 home stadium. (Probably not.)
Player to Watch: Jay Cutler, QB (Miami Dolphins)
San Francisco 49ers (0-1) at Seattle Seahawks (0-1) – 4:25pm ET, FOX
It is a little crazy how this matchup used to be one of the NFL's best as recently as 2014. Now, the 49ers are on their fourth different head coach in the last four years and surprisingly, they are not that good these days.
The Seahawks should not have any difficulty getting a win on Sunday (especially at home), but stranger things have happened before.
Player to Watch: Eddie Lacy, RB (Seattle Seahawks)
Washington Redskins (0-1) at Los Angeles Rams (1-0) – 4:25pm ET, FOX
New Rams head coach Sean McVay has probably been game-planning for this matchup since he first saw it on his team's schedule. Of course, McVay was the Redskins' offensive coordinator in 2016 and now he would like to show his old squad what they cannot have anymore (he's basically a hot ex-girlfriend)
Los Angeles did put up a ton of points (46) last Sunday, so it will be interesting to see if they can continue to score at will this week.
Player to Watch: Jared Goff, QB (Los Angeles Rams)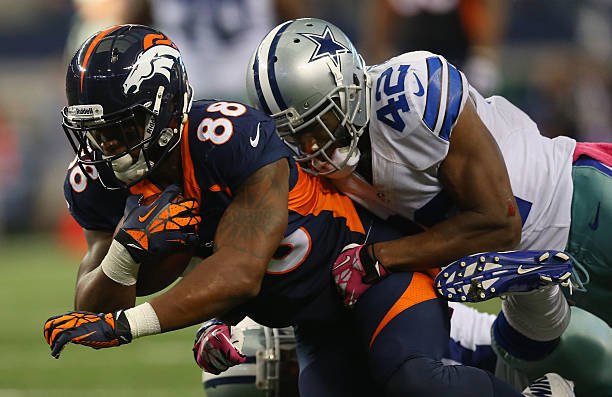 Dallas Cowboys (1-0) at Denver Broncos (1-0) – 4:25pm ET, FOX
Easily one of the top matchups of the week and maybe even a possible Super Bowl 52 preview? Well, okay — let's not get too carried away since it is only Week 2.
But still, it should be exciting to watch the Cowboys' talented offense go up against the Broncos' frightening defense. Do you think any of the announcers will mention the altitude in Denver being a factor for Sunday?
Player to Watch: Von Miller, LB (Denver Broncos)
Green Bay Packers (1-0) at Atlanta Falcons (1-0) – 8:30pm ET, NBC
This week's Sunday night matchup will feature the regular season grand opening of the NFL's latest palace, Atlanta's Mercedes-Benz Stadium. The Falcons will be attempting to prevent the pesky Packers from spoiling their housewarming party this week. 
After their win over Seattle last Sunday, it seems like Green Bay apparently spent some much needed time on improving their defense this offseason. Aaron Rodgers has only been asking for this to happen for the last six years.
Player to Watch: Taylor Gabriel, WR (Atlanta Falcons)
Monday, September 18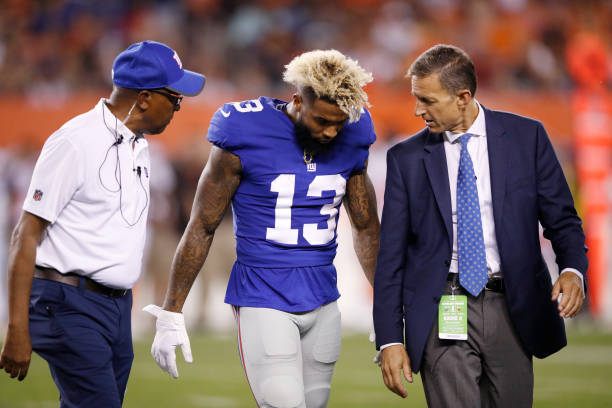 Detroit Lions (1-0) at New York Giants (0-1) – 8:30pm ET, ESPN
All eyes will be on the injury report for this game, as the Giants' offense was clearly hurting for playmaking last week without wide receiver Odell Beckham Jr. out on the field. 
If Beckham plays, then New York has a good shot to win on Monday. If not, then the Lions should come out victorious unless they squeeze in a few boneheaded moments that their franchise has been known for since its existence.
Player to Watch: Kenny Golladay, WR (Detroit Lions)