After the events that went down in the NFL, both on the field and off the field last week, Week 6 has a lot to live up to. But this week has a more than decent chance to be just as entertaining. Even the Thursday Night Football game is a good one.
Unfortunately, Vice President Mike Pence won't be pretending to care about football this week, so here are some things to try and stay excited about when it comes to Week 6 of the 2017 NFL season.
Thursday, October 12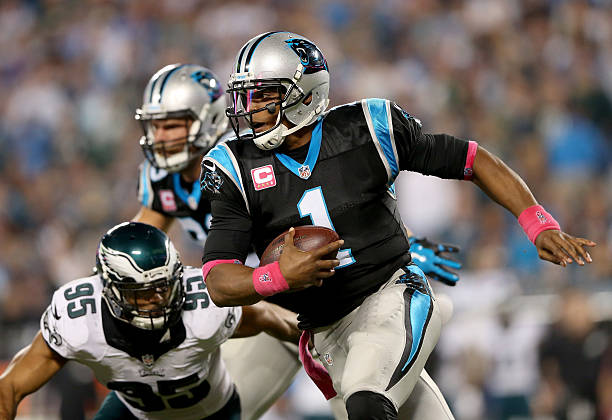 Philadelphia Eagles (4-1) at Carolina Panthers (4-1) – 8:25pm ET, CBS
Eagles notes – For the second time in four years, Philadelphia has begun their season 4-1. Their impressive start has a lot to do with a well-balanced offense (third in total yards per game) and a talented run defense (second in rushing yards allowed per game).
Panthers notes – After experiencing a bit of a Super Bowl hangover last season, Carolina is playing this year like the team that won the NFC Championship back in 2015. Defense is normally what leads the Panthers to success, but recently it has been the offense earning the victories. Over the last two weeks, Carolina's offense is averaging 30 points per game while their defense is allowing an abnormal average of 27 points per contest.
Sunday, October 15
Chicago Bears (1-4) at Baltimore Ravens (3-2) – 1:00pm ET, FOX
Bears notes – In his NFL regular season debut last Monday, Chicago's Mitchell Trubisky showed signs that he could possibly be a suitable quarterback for the franchise in the near future. Despite just throwing for 128 yards, the rookie was able to toss his first career touchdown pass and he even scrambled for 22 yards on the ground.
Ravens notes – Baltimore is one of the oddest teams in the NFL this year. During their three wins, the Ravens have defeated their opponents by an average of 16 points. While in their two losses, Baltimore has fallen to the opposing team by an average margin of 27 points.
Cleveland Browns (0-5) at Houston Texans (2-3) – 1:00pm ET, CBS
Browns notes – Kevin Hogan has been announced as the starting quarterback for Cleveland this week. In his second season out of Stanford, Hogan will be the 28th quarterback to start for the Browns since 1999.
Texans notes – What is normally a strength for them, Houston's defense is giving up a ton of points this season. Currently ranked 28th in the NFL with 26 points allowed per game, the Texans have not finished a year ranked worse than 24th in points allowed since 2010.
Green Bay Packers (4-1) at Minnesota Vikings (3-2) – 1:00pm ET, FOX
Packers notes – After putting up a cool 35 points in a win over the Dallas Cowboys last Sunday, Green Bay has now scored at least 21 points in 18 of their last 19 games (including the playoffs). Their record in these games? An impressive 14-5.
Vikings notes – Getting at least 300 total yards on offense seems to be the key to Minnesota winning this season. In their three wins this year, the Vikings' offense has finished with at least 300 total yards, While in both of their losses this season, Minnesota failed to gain even 285 total yards of offense.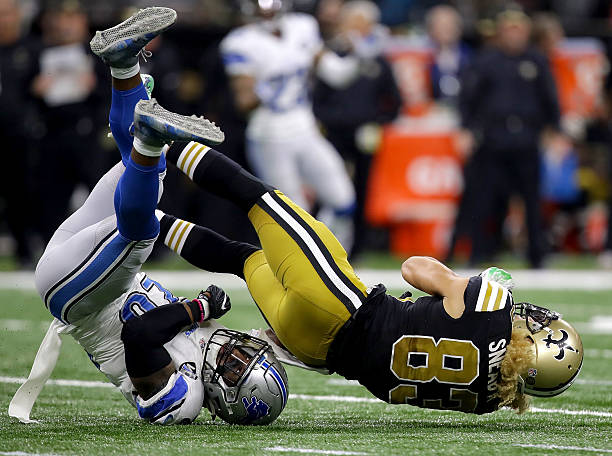 Detroit Lions (3-2) at New Orleans Saints (2-2) – 1:00pm ET, FOX
Lions notes – After beginning this year 2-0, Detroit has lost two of their last three games. It likely has something to do with the Lions' offensive line allowing 18 sacks this season, including 12 in the last two weeks.
Saints notes – Well rested after getting a week off, New Orleans will now get to play three of their next four games in their home stadium. Saints quarterback Drew Brees has also yet to throw an interception this year. However, he will be facing a Detroit defense that has four so far this season.
Miami Dolphins (2-2) at Atlanta Falcons (3-1) – 1:00pm ET, CBS
Dolphins notes – Somehow, Miami was able to get a victory last week despite quarterback Jay Cutler throwing for just 92 yards. Surprisingly, Cutler's lack of passing yards last Sunday was only the fifth-lowest amount ever by a Dolphins quarterback who attempted at least 25 passes in a game. Cutler is also the only Miami signal caller to come out of one of these particular games with a win.
Falcons notes – Atlanta better make the most of their home game against the Dolphins this week, as four of their next five matchups after this Sunday will be on the road. Included among those four road games are matchups against the New England Patriots, Carolina Panthers, and Seattle Seahawks.
New England Patriots (3-2) at New York Jets (3-2) – 1:00pm ET, CBS
Patriots notes – New England's defense has allowed at least 400 total yards to each opposing offense this season, but they should catch a break this week against New York. The Jets have only gained 400 yards or more of total offense twice in their last 19 games dating back to last season. The Patriots' 10-2 record against New York since 2011 should help their chances too this week.
Jets notes – Not even New York likely saw them being 3-2 at this point in the season. The Jets are already just two victories away from matching last year's win total. Their defense has played a big part in their success over the last three weeks. New York has generated six turnovers since Week 3 after only coming up with one during their first two games of the season.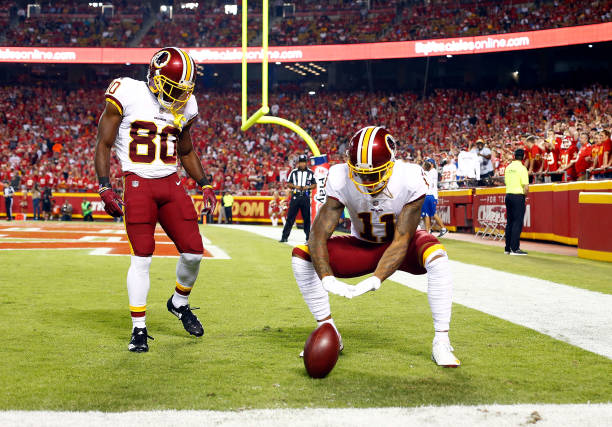 San Francisco 49ers (0-5) at Washington Redskins (2-2) – 1:00pm ET, FOX
49ers notes – For a franchise that has won five Super Bowls since 1982, success has not really been a word used to describe San Francisco recently. Despite having a new head coach in Kyle Shanahan leading the way this year, the 49ers have now begun the last three seasons with at least four losses in their first five games.
Redskins notes – Sunday will be Washington's first game without Josh Norman on the field since signing the cornerback last year. Norman suffered a rib injury in Week 4 and is expected to be out of action for at least the team's next three games. It will be interesting to see how much his absence impacts the Redskins on Sunday as their pass defense has been one of the NFL's most improved so far this season.
Tampa Bay Buccaneers (2-2) at Arizona Cardinals (2-3) – 4:05pm ET, FOX
Bucs notes – If Tampa Bay wants to prove that they are a legit contender this year, they will have to survive playing six of their next eight games on the road. The Bucs did have a 5-3 record away from home last season, so maybe mostly playing on the road for the next few weeks will be good for them.
Cardinals notes – After having one of the NFL's top scoring offenses in the last two years, Arizona is struggling to put points up on the board this season. Obviously the absence of running back David Johnson has a lot to do with their struggles, but apparently his loss has made even more of an impact than some could have predicted.
Los Angeles Rams (3-2) at Jacksonville Jaguars (3-2) – 4:05pm ET, FOX
Rams notes – Todd Gurley had a bit of a sophomore slump for Los Angeles in 2016. But through five games this season, the Rams running back has already scored more touchdowns (seven) than he had all of last year (six) and he is averaging 53.5 more total yards per game.
Jaguars notes – New Jacksonville head coach Doug Marrone has his team off to a 3-2 start this season, thanks to using an old school philosophy out on the field. On offense, the Jaguars have been grounding and pounding with their run game (currently first in the NFL). And on defense, Jacksonville has already forced a league-high 15 turnovers while also sacking opposing quarterbacks 20 times so far this year.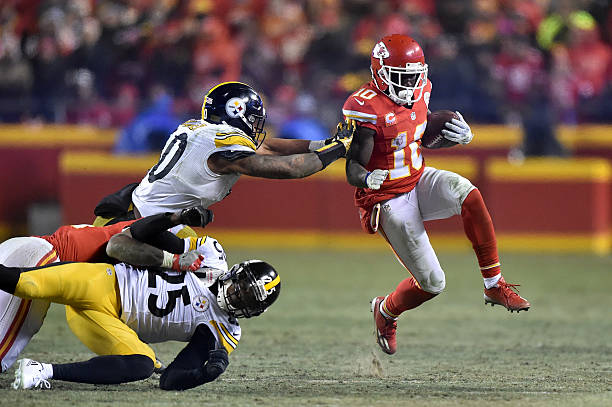 Pittsburgh Steelers (3-2) at Kansas City Chiefs (5-0) – 4:25pm ET, CBS
Steelers notes – Running back Le'Veon Bell was vocal last week about Pittsburgh needing to run the ball more this season and there is a lot to back his case. During the games in which the Steelers have gained 100 or more rushing yards this year, they are 2-0. But in the weeks where Pittsburgh's offense has failed to run for at least 100 yards, their record is just 1-2.
Chiefs notes – Kansas City has been on fire so far this season, but they could be without their leading receiver on Sunday. Tight end Travis Kelce suffered a concussion last week against the Houston Texans and his status for Week 6 is up in the air.
Los Angeles Chargers (1–4) at Oakland Raiders (2-3) – 4:25pm ET, CBS
Chargers notes – Los Angeles will be hoping quarterback Philip Rivers continues his streak of having good games in Oakland. In his last three games on the road against the Raiders, Rivers has averaged 316 passing yards while throwing eight touchdowns and just two interceptions.
Raiders notes – The Marshawn Lynch experiment in Oakland is not going as well as the team envisioned before the start of the 2017 season. After running for 76 yards in Week 1, Lynch is averaging just 30 rushing yards per game and three yards per carry over the last four weeks for the Raiders.
New York Giants (0-5) at Denver Broncos (3-1) – 8:30pm ET, NBC
Giants notes – New York is bad this year, like really bad. It is very surprising that head coach Ben McAdoo even still has his job, to be quite honest. And now he gets to go out this week and try to lead the Giants to an actual win without the services of Odell Beckham Jr. (injury), Brandon Marshall (injury), and Dominique Rodgers-Cromartie (suspension). Good luck, coach.
Broncos notes – Denver quarterback Trevor Siemian will be looking for his first career Sunday Night Football win this week. Despite the Broncos playing in three Sunday night games last season with Siemian starting under center, they managed to lose each and every one.
Monday, October 16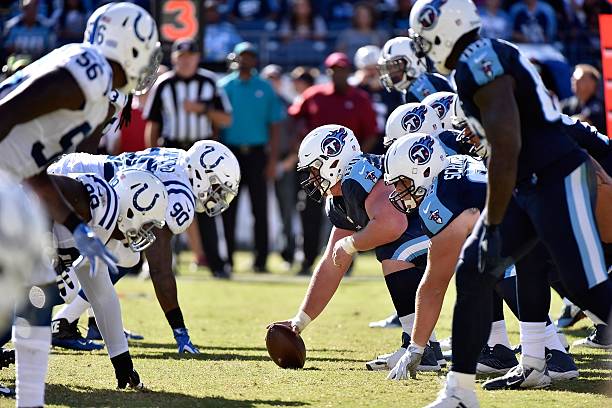 Indianapolis Colts (2-3) at Tennessee Titans (2-3) – 8:30pm ET, ESPN
Colts notes – Indianapolis has only managed to get victories this year against teams that are winless (Browns and 49ers), so their outlook does not look too great for this week. However, the Colts have not lost to the Titans since 2011, so maybe don't count them out of this one after all.
Titans notes – Currently dealing with a hamstring injury, Tennessee quarterback Marcus Mariota is practicing this week and hoping to play on Monday. And after the Titans had to go with underwhelming backup Matt Cassel during last week's loss to the Dolphins, the team would love to see Mariota back on the field even if he is not 100 percent healthy.
** Bye week: Buffalo Bills, Cincinnati Bengals, Dallas Cowboys, Seattle Seahawks