Fifteeen years after the 2002 NFL Draft, just two players from that class are still preparing to play in the upcoming 2017 football season.
One is future Hall of Fame defensive end Julius Peppers, who is back with the Carolina Panthers (the team that drafted him in 2002) after spending the last three seasons with the Green Bay Packers. The other remaining member of the 2002 draft class is a quarterback by the name of Josh McCown.
At 38 years old, McCown will be playing for the New York Jets this season, the eighth team of his professional football career. Not only is McCown still on an actual NFL roster in 2017, the Jets have even named him as their starter for their upcoming Week 1 match-up against the Buffalo Bills.
With just 18 career wins during his 14 seasons in the league, how does McCown continue to land starting jobs in the NFL? Are teams desperate or is McCown just smart when it comes to the teams he signs with?
The quarterback has never led a franchise to the playoffs and he has started nine games or less in all but two of his 14 NFL seasons. Among his single-season career-highs are 2,511 passing yards, 13 touchdowns, and 14 interceptions.
Yet the Jets saw enough from McCown this offseason to make him their starting quarterback. They opted to go with the continuously unsuccessful veteran signal-caller, rather than one who stands up for basic human rights and donates hundreds of thousands of dollars to various charities across the United States. (This guy also had a 90.7 QB rating in 2016.)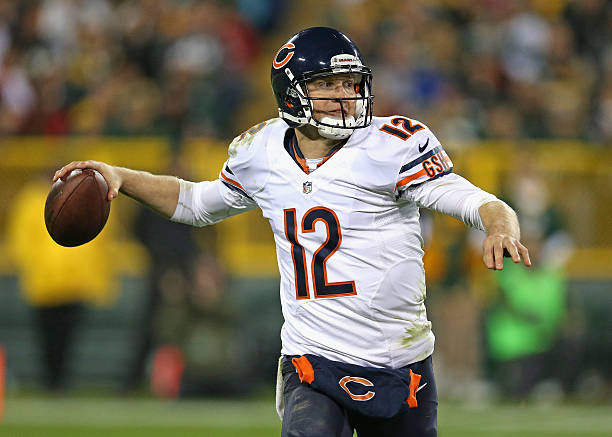 If not for McCown's performance during a four-game stretch with the Chicago Bears in 2013, his career may already be over. From Week 10 to 13 in the 2013 season, McCown led the Bears to a 2-2 record while completing 70 percent of this passes for 1,271 yards, nine touchdowns, and just one interception.
His play during that string of games led to the Tampa Bay Buccaneers signing the quarterback to a two-year, $10 million deal.
But McCown could not even last in Tampa Bay for the entire length of his short contract. He won just one game in 11 starts for the Buccaneers and the team decided to release him during the 2015 offseason.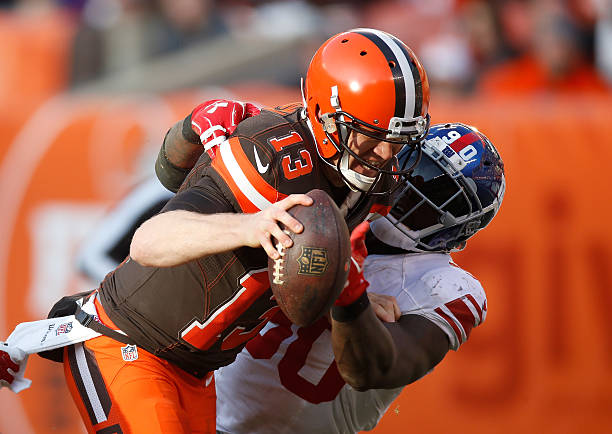 Despite his performance with Tampa Bay, McCown was still able to land a three-year contract (three years!?) with the lowly Cleveland Browns just weeks after the Buccaneers let him go. In his two seasons with the Browns, the quarterback managed to lead the team to one win in his 11 starts. Put another way, in his last 22 starts as an NFL quarterback, McCown's team has been on the losing end 20 times.
Why do teams keep wasting their money on this guy? He has proven time and time again that he is not capable of leading an offense to any type of success, yet here we are and McCown is still a starting quarterback in the NFL.
Perhaps it has to do with the types of teams that end up signing him? Look at the last three teams that have given McCown actual American money.
In 2014, Tampa Bay had a new head coach in Lovie Smith and they were coming off of a 4-12 season. Their other option at quarterback was Mike Glennon (let's not get started on this guy). so McCown basically seemed like the second coming of Joe Montana to them.
When Cleveland added him to their roster in 2015, they had just finished their 12th straight year without a trip to the playoffs and were desperate to find another quarterback not named Johnny Manziel.
That brings us to McCown's arrival in New York. The Jets finished 5-11 in 2016 and a quarterback group featuring Bryce Petty and Christian Hackenberg would leave any team scrambling for someone with working eyes and limbs.
From his last three NFL contracts, one could make the assumption that McCown has been able to keep his career going by joining the team with the absolute worst quarterback situation in the league at the time.
If that is actually the case, good for Josh McCown. He has successfully found a way to extend a completely unimpressive career in the NFL and make over $30 million doing so.