Compared to the first two weeks, Week 3 has easily been the most eventful of the 2017 NFL season so far. A number of games went down to the wire and national anthem protests gave non-football fans a reason to watch.
Of course, there are always going to be plenty of overreactions to what happened during each week's slate of games. So what could people possibly be freaking out about after this week's action?
The Jaguars should just move to London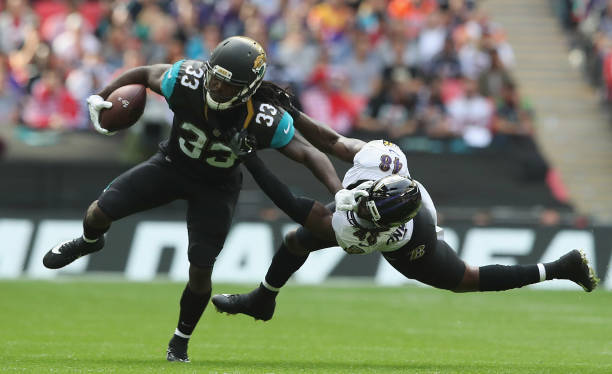 For the past five years, the Jacksonville Jaguars have played a regular season game in London, England. On Sunday, they blew out the Baltimore Ravens 44-7 in front of a sold-out crowd of more than 80,000 at Wembley Stadium.
In the team's last two games across the pond, Jaguars quarterback Blake Bortles has thrown for a combined 451 yards, six touchdowns, and zero interceptions. It's like he's a totally different passer when he gets to play in London.
But as much as Jaguars fans over in England (and Bortles) would like the team to permanently move to their country, that does not seem very possible at this moment in time. Travel time alone should eliminate an NFL team from relocating to London anytime soon.
Until someone figures out a way to fly from England to Los Angeles in four to five hours, no team is going to be switching their hometown to London anytime soon.
More like the Legion of Bums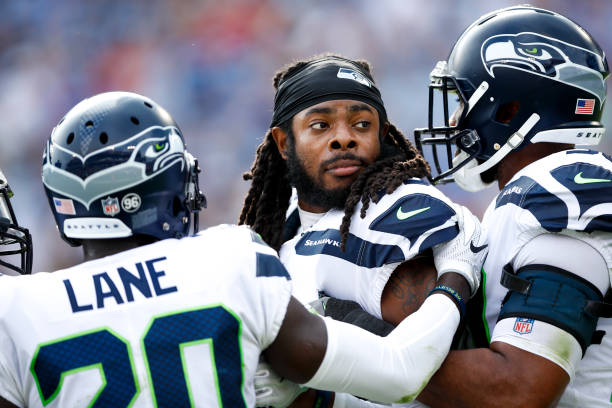 Over the past few years, the Seattle Seahawks defense has been widely feared among their opponents. But that was not the case on Sunday.
The Tennessee Titans handed the Seahawks their second loss of the season and they did it by racking up 420 yards of total offense. Seattle was gashed by a Titans rushing attack that ended Sunday with 195 yards on the ground.
This is now the second straight week that the Seahawks' defense has allowed the opposing offense to finish a game with more than 150 rushing yards. The last time a Seattle defense gave up that many yards on the ground in back-to-back weeks was during the 2013 season.
Oh, and at the end of that season, the Seahawks ended up winning the Super Bowl. So do not panic just yet.
Could the Bears be a sneaky-good team this year?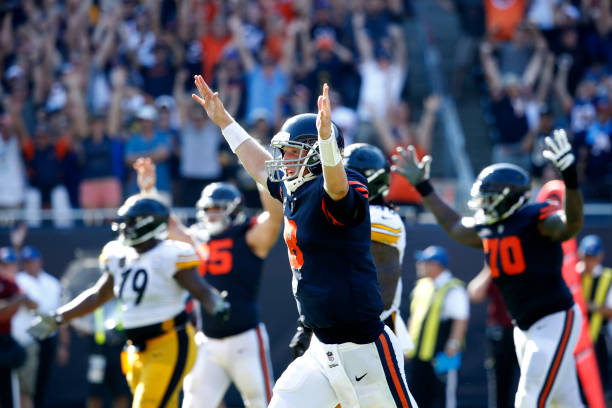 Chicago did just get their first win of the season on Sunday, but they almost defeated the defending NFC champion Atlanta Falcons back in Week 1 as well. So could they be on the verge of something good.
Going to go out on a limb here, but let's go with no on that one.
The Bears could possibly be a team to watch during the 2018 season. But it could be hard for Chicago to have success this year with quarterback Mike Glennon throwing for an average of 205 yards per game.
Case Keenum could be the Vikings' answer
After all of Minnesota was sulking following their team's loss to the Pittsburgh Steelers in Week 2, Vikings fans were not really looking forward to another start for Case Keenum at quarterback this Sunday.
But then Keenum came out of nowhere and had the game of his life in Week 3. Minnesota defeated the Tampa Bay Buccaneers and improved to 2-1 on the season thanks to their quarterback throwing for 369 yards and three touchdowns.
Should the Vikings worry about when Sam Bradford will be healthy enough to play again this year? Yes, of course they should.
While Keenum did have a great game on Sunday, he did it against a Buccaneers team that was basically missing half of their starting defense to injuries. If he starts next week in Minnesota's matchup with the Detroit Lions and has another great game, then the quarterback might have a "case" to remain the team's starter for the rest of the 2017 season.
J.J. Watt is done being a monster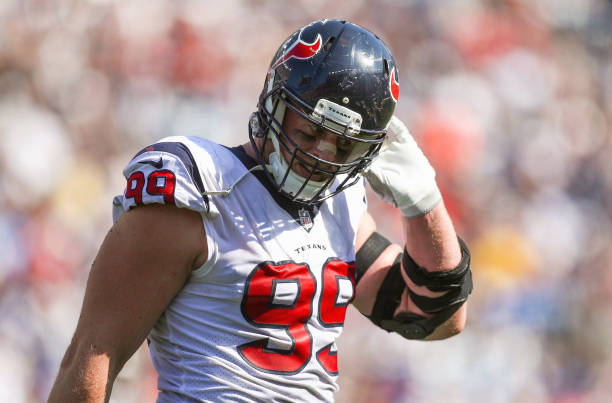 Watt has been more known for his greatness off the field in 2017 rather than his performance on the field.
After finishing with more than 17 sacks during a season in three of his first six years in the NFL, Watt has yet to bring down an opposing quarterback in 2017. Has the league's former defensive player of the year lost his mojo?
Although that could be possible, it does not seem likely at this point. Watt continues to draw plenty of attention from opposing blockers and despite this being true again in Week 3 against the New England Patriots, he still finished the game with six tackles.
Plus, he gets to face the Tennessee Titans next week, a team that Watt has 15.5 total sacks against in 10 career games.