If someone from the future were to ask for one week of games that best describes the 2017 NFL season, Week 7 should not be used as the example. Turns out that Thursday's thriller between the Kansas City Chiefs and Oakland Raiders was just a big giant tease for the rest of this week's games.
Of Sunday's 13 matchups, three teams were held completely scoreless and eight games were decided by 14 points or more. Not exactly what one would call "exciting football."
But outside of the main headlines and blowout scores, what were some of the moments from around the NFL that did not gain as much attention on Sunday?
Jacksonville has (another) sack party in Indianapolis
During their first game this season, the Jacksonville Jaguars defense put on an amazing display, ending their day with an astonishing 10 sacks against the Houston Texans. Obviously, it was a number that the Jaguars would not be able to match again in 2017, right?
Well, funny story, Jacksonville's defense ended up with 10 sacks yet again on Sunday, this time against the Indianapolis Colts. They now have a total of 33 sacks this season and are on pace to break the NFL's all-time single-season record set by the 1984 Chicago Bears when they finished with 72 sacks.
Wait, who's kicking for the Cowboys?
Midway through the first half of their matchup with the San Francisco 49ers on Sunday, Dallas Cowboys kicker Dan Bailey was lost for the rest of the day with a groin injury. Since just about every team keeps only one active kicker on their roster, the Cowboys had to scramble and find someone to take over their placekicking duties for the remainder of their game against the 49ers.
Without many options, Dallas opted to give safety Jeff Heath a shot as their kicker. Heath actually ended up making two of his three extra point attempts and even booted the football out of the opposing end zone on a kickoff for a touchback.
Jeff Heath with the extra point, kisses the goalpost as it goes thru, Cowboys take a 27-3 lead after Zeke's 3rd TD of the day. pic.twitter.com/Sfp02CPzrW

— Cowboys Nation (@CowboysNation) October 22, 2017
Luckily, the Cowboys had zero difficulty in defeating San Francisco on Sunday or else their kicking situation could have turned into a legit fiasco.
Vikings and Ravens combine for nine field goals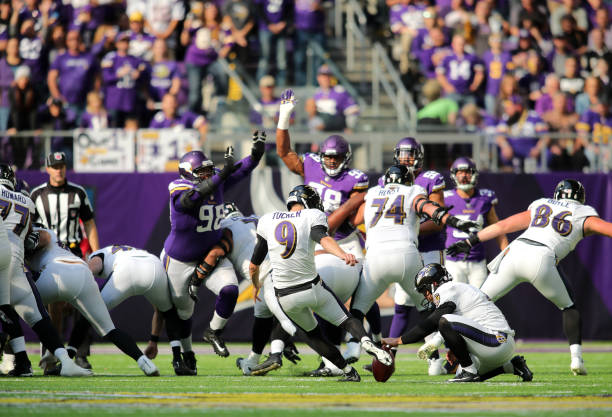 Speaking of kicking, the Minnesota Vikings and Baltimore Ravens put on quite the display during their game on Sunday.
Ravens kicker Justin Tucker and Vikings kicker Kai Forbath combined for nine field goals during their Week 7 matchup. Forbath finished the day with six made field goals, while Tucker had a measly three.
For those who love kicking, this was a dream game. For the other 98 percent of football fans, a nice afternoon nap would have probably been a better choice than tuning into this matchup.
That's three wins in a row for the Chargers now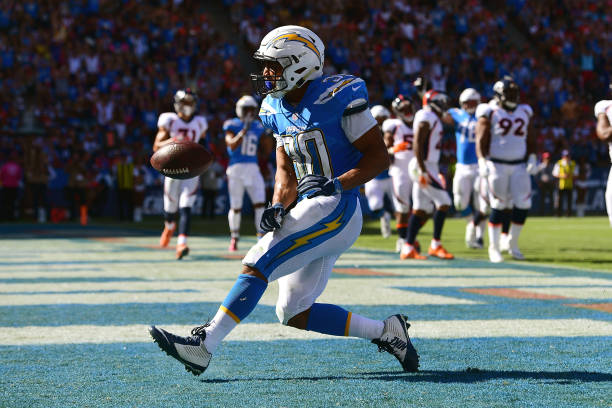 After losing their first four games of the season by an average of five points, the Los Angeles Chargers seem to be getting a hang of this whole winning thing now.
Their 21-0 blowout victory over the Denver Broncos on Sunday is the latest win for the team that was once a laughing stock of the NFL just three weeks ago. Now if they could only find some people to attend their games who are actually fans of the Chargers, then some real progress would be made.
A rookie emerges as the top running back for Green Bay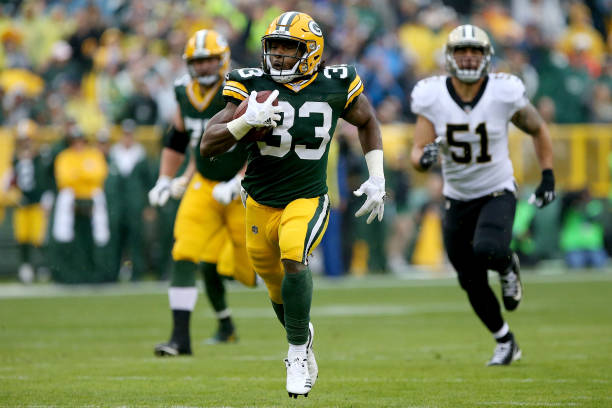 This week's loss to the New Orleans Saints proved that the Green Bay Packers don't have much to look forward to for the rest of 2017 without Aaron Rodgers playing. However, the Packers might have found their future long-term running back in rookie Aaron Jones.
Against the Saints on Sunday, Jones finished with 131 rushing yards and one touchdown on 17 carries. For the rookie, it is his second game during the last three weeks in which he has gained at least 100 yards or more on the ground.
Considering Green Bay quarterback Brett Hundley passed for an embarrassing 87 yards this week, it may be a better idea for the Packers to have a more run-centric offensive game plan for their next few matchups.