Oh man, what a wonderful Sunday of football we had this week. After most of the games from last week's schedule turned out to be duds, many matchups featured in Week 8 did not disappoint those fans who tuned in.
From the thriller between the Houston Texans and the Seattle Seahawks, to the Dallas Cowboys grinding out a win over the rival Washington Redskins, to the Philadelphia Eagles continuing to play unstoppable football, the NFL got back to looking like its old self on Sunday.
Aside from the notable headlines, what were some of the lesser known moments from Week 8 of the 2017 NFL season?
The Buccaneers must have scurvy, right?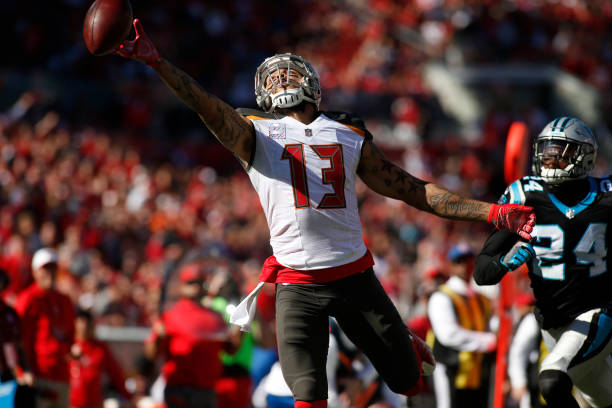 Has the curse of Hard Knocks struck again? Well, it's sure looking that way for the Tampa Bay Buccaneers this season.
The Bucs lost again on Sunday, this time to the Carolina Panthers. After getting whooped 17-3 by the Panthers, Tampa Bay has now lost five of their last six games and do not resemble the under-the-radar team that some thought they could possibly be this year.
With four of their next five matchups on the road, the Buccaneers might just be ready to pack this season up and walk the plank until next year.
Adam Thielen, the best receiver in the NFC?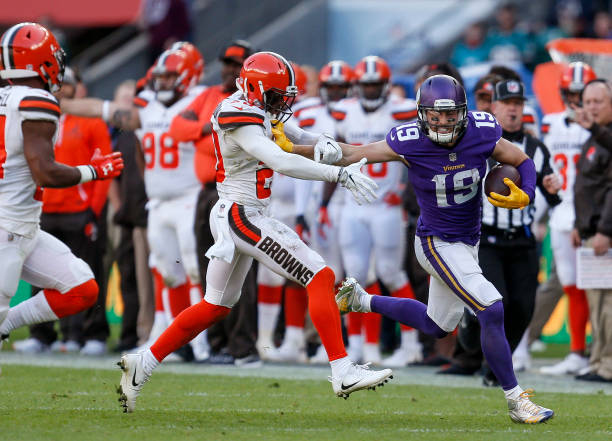 Many casual NFL fans have probably never heard of him, but after eight weeks this season, Minnesota Vikings wide receiver Adam Thielen is leading every NFC player in his position group in catches and yards.
Thielen has hauled in at least five or more passes in every game so far this year and is currently on pace to end the season with around 95 catches. His current total of 627 receiving yards also has him on pace to finish with over 1,200 yards for the year and become the first Vikings pass-catcher to gain 1,000 or more receiving yards in a season since 2009.
During Minnesota's win over the Cleveland Browns on Sunday in London, England, Thielen finally scored his first touchdown of the year and proceeded to celebrate like he was playing a different kind of football.
Adam Thielen in soccer style celebration ?#NFLUK #Skol #MINvsCLE #Touchdown#ranNFL #ranNFLsuechtig pic.twitter.com/BXVAq0Xu7b

— ? Rainbowcave ⛺️ (@RNBWCV) October 29, 2017
Hey, Atlanta finally remembered how that whole winning thing works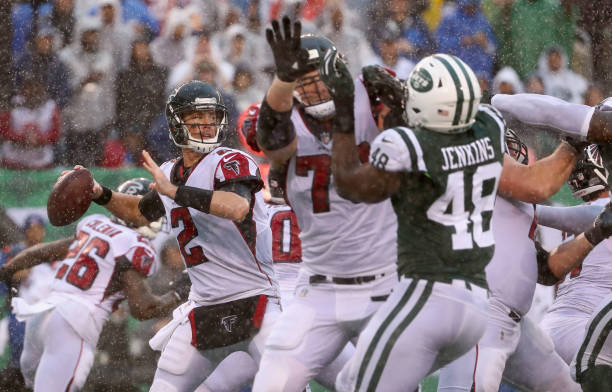 After beginning the season 3-0, the Atlanta Falcons finally won a game for the first time in four weeks when they edged the New York Jets on Sunday, 25-20.
It did not look good at first as the Falcons found themselves down 17-7 midway through the second quarter to the 3-4 Jets. However, Atlanta was able to overcome the monsoon-like conditions and outscore New York 18-3 during the remainder of the game.
Falcons quarterback Matt Ryan did throw two touchdown passes, but Atlanta kicker Matt Bryant was the team's true hero of the day. Bryant converted on all four of his field goal attempts on Sunday, including a 29-yarder to put the Falcons up by five points with less than six minutes remaining.
Despite opening up a brand new stadium this year, only one of Atlanta's three losses this season has come on the road. We will see if their success away from home continues next week when they travel to Carolina for a matchup with the Panthers.
Jack Doyle sounds like the name of a movie character played by Mark Wahlberg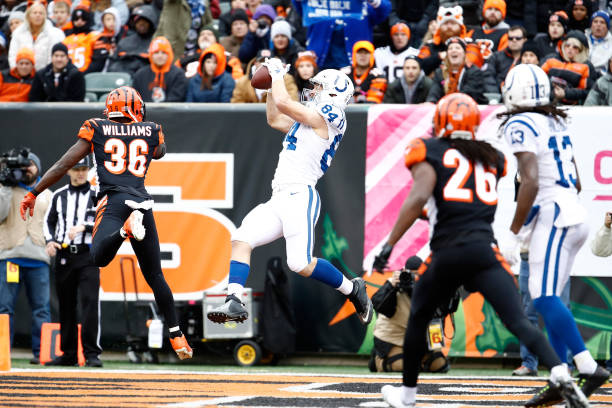 Yeah, so the Indianapolis Colts are pretty bad this season and suffered another loss on Sunday to the Cincinnati Bengals. And with a 2-6 record now, the Colts don't really have much to play for this year besides a top draft pick.
Despite his team's lack of success this season, Indianapolis Colts tight end Jack Doyle is having himself a career year.
Doyle currently leads all Colts players in catches this season with 42 and this week against the Bengals, the tight end ended his day with an impressive 12 receptions for 121 yards and one touchdown.
With not much for Indianapolis to be excited about in 2017, at least Doyle has provided the team with some actual production on offense this year.