One of Marvel Comics' most popular characters from the late 1980s through the mid-1990s is reportedly getting a show on Netflix.
The Punisher will be featured on season two of Daredevil, with Jon Bernthal (The Walking Dead) playing former cop Frank Castle, who becomes a lethal vigilante after his family is murdered by the mob. According to TVLine's Michael Ausiello, Netflix is impressed enough with the character and Bernthal's performance that the network wants to spin him off into his own series.
"There are things you can identify with and get behind, and there are things when the character pushes it and you can't get behind him anymore," Bernthal explained to Entertainment Weekly's James Hibberd. "And that's what I want. I think that's the nature of the character. This is a guy who pushes the envelope. He's brutal, but he's coming from a place of unbelievable hurt. And the best thing about the character is he just doesn't care. It's a highly personal mission he's on and if he offends you, it's completely unimportant to him."
Netflix's original plan with Marvel was to produce four shows — Daredevil, Jessica Jones, Luke Cage and Iron Fist — and then combine the four into an Avengers-style team-up miniseries called The Defenders. The network is about halfway through executing that plan, with Daredevil and Jessica Jones already having their first seasons and Luke Cage set to premiere later this year (probably in the fall).
No word yet on whether The Punisher will be folded into this first slate of shows, or if it will be part of a "Phase Two," similar to what Marvel has done with its movies. But with Daredevil's second season about two months away, and no currently announced plans for a Jessica Jones season two or the first season of Iron Fist (though that series recently hired a showrunner), it's possible that Netflix's development slate for these shows is more fluid than originally believed. (Neither Netflix or Marvel commented on Ausiello's report.)
We haven't seen any of the Punisher in the promotional materials for Daredevil season two yet. Rather, we haven't seen any glimpses of Bernthal as Frank Castle. The Punisher is clearly a presence for the upcoming season, as the character's infamous skull logo is subtly, yet prominently featured.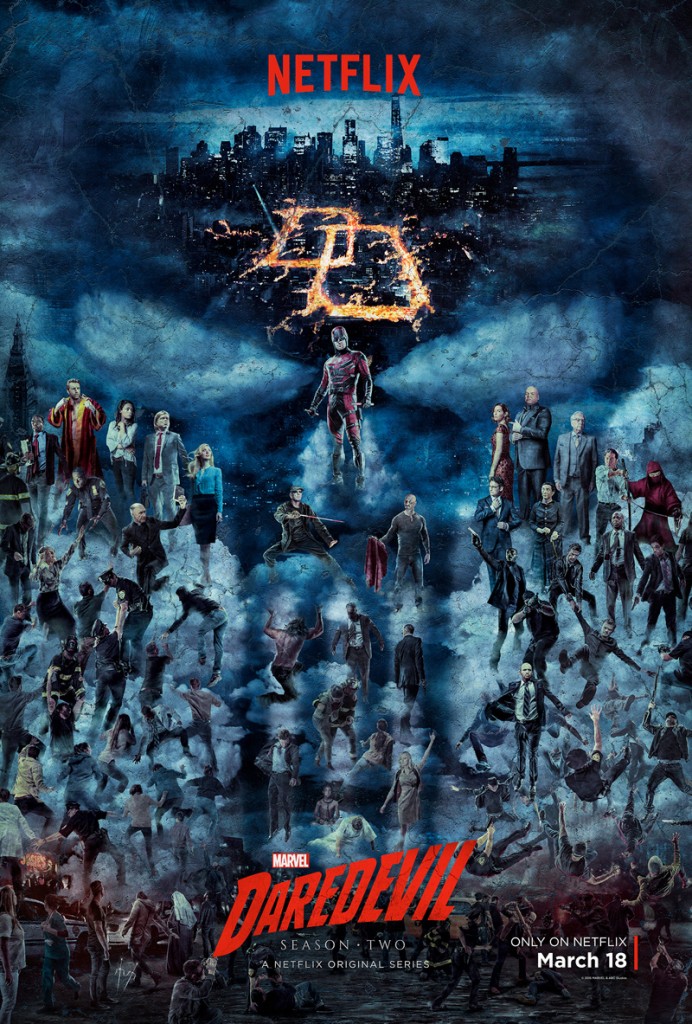 Bernthal will be the fourth actor to portray the Punisher on screen. The character has been adapted for three movies, neither of which was particularly successful. Dolph Lundgren played the character in a 1989 straight-to-video movie. In 2004, with comic book movies becoming increasingly popular, a new version was made starring Thomas Jane. Four years later, a sequel —Punisher: War Zone — was released in theaters, with Ray Stevenson cast as the vigilante, but that was a huge flop.
As with Daredevil, the Punisher seems better suited to television, where a story can be told over a longer span of multiple episodes, adding complexity to the narrative (especially when dealing with issues of vigilantism) and depth to a greater cast of characters.
Season two of Daredevil debuts on Netflix March 18.
[TVLine]