Who is the best female performer in World Wrestling Entertainment? It's a question that could provide many answers because there really isn't a clear answer among WWE's talented group of female grapplers.
The WWE Women's division has undergone a major overhaul in the last year. Last summer they called up Charlotte, Sasha Banks and Becky Lynch from NXT to spark what they called the "Divas Revolution." It was a significant move because it led to longer matches on television and there was a sense that WWE actually cared about women's wrestling. There were some issues along the way such as never ending diva team feuds that went on for way too long, but for the most part they were headed in the right direction.
Earlier this year they made more changes around WrestleMania. Gone is the term "divas" as the company realized (after 15 years) that calling your female talent "women" is the right term. They also dumped the Divas Title, which may be the ugliest looking championship in WWE history. It was a pink and silver butterfly that was way too big. In its place is the WWE Women's Title that is basically the same thing as the WWE World Heavyweight Title except it's red (or dark pink) and white.
At last month's WrestleMania event in Dallas, Charlotte became the first holder of the new Women's Championship after defeating Becky Lynch and Sasha Banks in a triple threat. It was one of the best women's matches in WWE history that was also, in my opinion, the best match at a subpar WrestleMania. They were all given great entrances, they went nearly 20 minutes in the match, had a lot of cool moments and a memorable finish with Charlotte winning by submission.
In terms of personnel, there have been some changes among the women's division as well. The Bella Twins – fixtures in the company for nearly a decade – are out of the picture since Brie retired and Nikki is dealing with a major neck injury that required surgery. She may be back later this year, but it's not a sure thing. They've also called up female performers from the company's NXT brand, which is where most of the current main roster came from.
The current group of women performers in WWE is a good mix of wrestlers that had experience prior to WWE, others that the company trained after signing them due to an athletic background and even a Japanese import. Give the talent relations department, which is run by Triple H, credit for picking up talent from all kinds of different backgrounds. The days of doing bikini model searches seem to be over. Sorry Kelly Kelly fans.
Who are the best female performers in WWE right now? It's not easy to rank them, but I'll do my best based on criteria that includes in-ring talent, promo ability, charisma and a connection with the audience. For this list, I'll be looking at women on both WWE's main roster as well as on NXT because even those on NXT get a lot of exposure and usually get more time to have matches too.
Please note that this isn't about Stephanie McMahon, who is phenomenal as an evil boss. It's also not going to be about broadcaster Renee Young. The focus will be on in-ring performers as well as managers.
Power Ranking WWE's Best Women Performers
10. Naomi
A case can be made for Naomi being the best women's wrestler in WWE that hasn't held the Women's or Divas Title. She came close a few times, yet was never able to overcome the dreaded Bella Twins. It seemed as if they would book her to be outsmarted by them all the time. Now she's out of action for a few months with an ankle injury.
It's tough to know why WWE didn't get behind her as much as they should have. She came up through their system, she improved in every way and the crowd liked her as a face. As a heel, she just seems out of place a lot of the time. Hopefully, WWE can find the right role for her so they can tap into her potential.
9. Alicia Fox
Fox has been one of WWE's most consistent women's wrestlers since she debuted as a wedding planner (yes, it's true) eight years ago. For most of her career, she's been in a supporting role. She held the Divas Title once, although it was pretty forgettable. The most significant thing she's done in the last few years was when she had a gimmick where she freaked out after a loss by annoying people at ringside.
She's a solid performer that is good to have on the roster. I just don't think WWE will ever push her to the top again with the women they currently have.
8. Emma
The gorgeous Aussie trained by Lance Storm started off as a smiling babyface that got really excited around bubbles – yes, it was stupid, but it worked for a year. Over the last year, she transformed into a confident heel who hated what she did in the past and learned from her mistakes.
She was one of the founders of WWE's current era of women's wrestlers because in 2013/14, it was her and Paige that really had a hot rivalry. It's a shame that her main roster run hasn't gone as well. Hopefully, she and Paige can help each other out with a hot feud down the road at some point.
7. Asuka
In terms of pure in-ring performance, perhaps a case could be made for Asuka being number one on a list like this. She's very good in the ring and has quickly become a force in NXT, where she holds the Women's Title. Where she's lacking is in the promo department. It's not like she can't talk because she speaks English pretty well for somebody who is Japanese. It's just that WWE usually doesn't let her talk much.
Will she "graduate" from NXT to the main roster this year? I'm not sure. They might want to keep her where she is for a while because the younger talent will benefit from working with her, since she's in her mid-30s with over a decade of experience. Still, it would be a shame if she isn't on the main roster.
6. Becky Lynch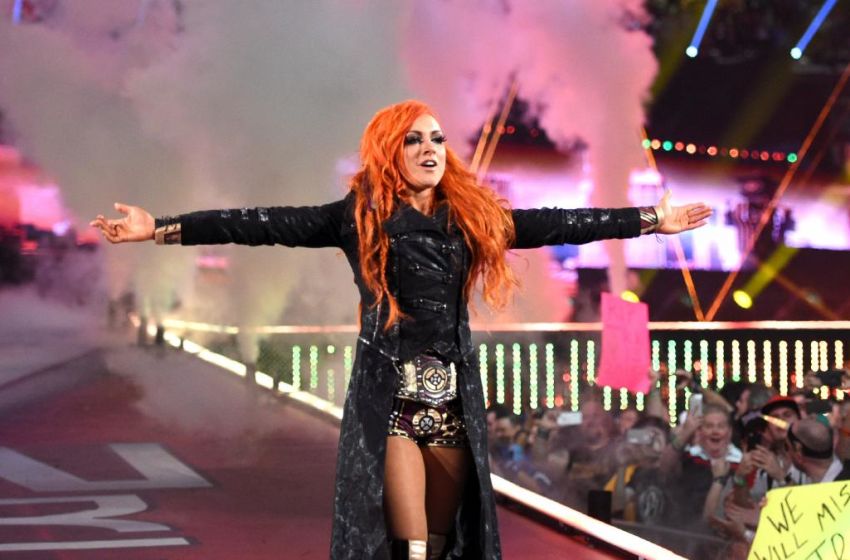 Lynch is the only woman in the top six that hasn't won a title in WWE. In NXT, she grew from being an ally of others to a legit NXT Title contender that wasn't able to win it from Banks. Then on the main roster, she had numerous shots at Charlotte and failed to get the win. I think all of this should lead to a triumphant story for her either later this year or early next year.
She's a pure babyface that's easy to like because of the energy she brings to the table. If she were to turn heel, it probably wouldn't work that well because she really comes across as a nice girl. To her credit, she's able to become serious when needed as well. She has a lot of potential to improve and I feel like in a year's time, she'll probably have some gold around her waist.
5. Paige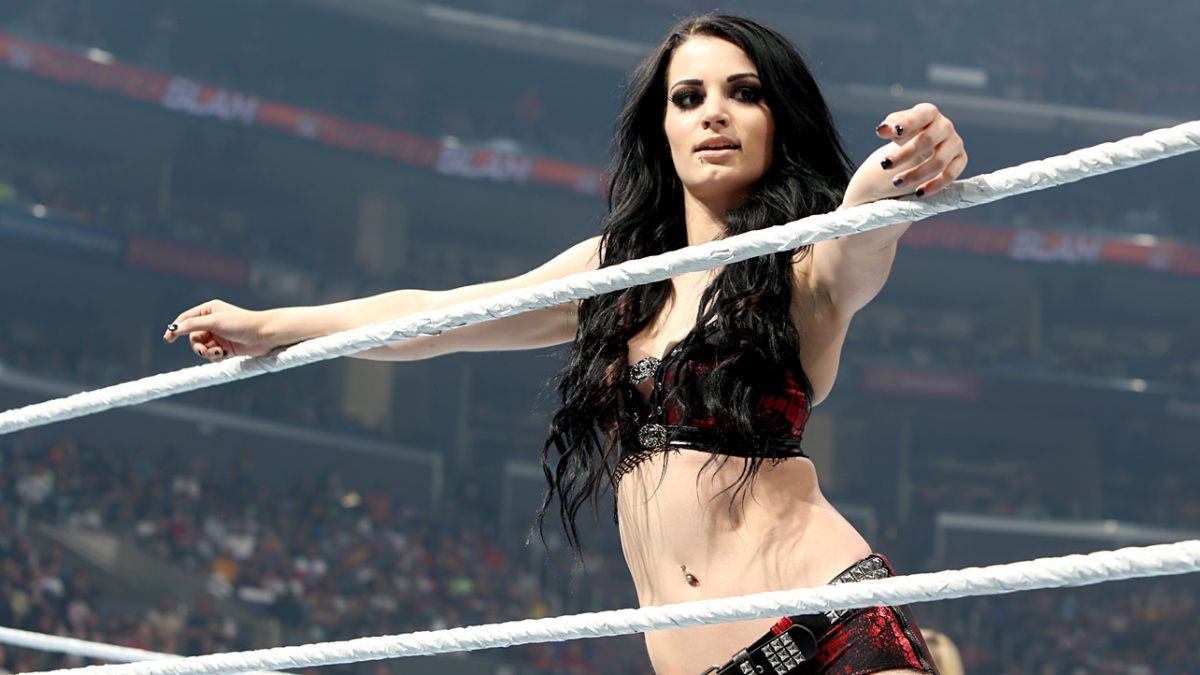 Paige is a consistently good performer that is capable in the ring, very competent on the microphone and has a uniqueness about her that makes her stand out. The all-black outfits with the Doc Marten shoes is different than anybody else. Plus, she yells "this is my house" multiple times every match. I think we know by now. She's feuded with most of the women on this list, but has also fallen victim to WWE's inability to do more than one or two women's stories at once. She just seems lost in the shuffle right now.
One of the things that has hurt Paige a lot is inconsistent booking. She's been on the main roster for over two years, yet has turned between being a face and a heel about five times already. It seems like the fans want to cheer her because she's got this cool look about her. But if you watch her perform, she appears to be much more comfortable in a heel role. It's something she'll have to adapt to as she gets older. Considering she's the youngest woman on the main roster at 23 years of age, she has plenty of time to get better.
4. Natalya
Natalya has been in WWE for nearly a decade and wrestled for several years before that. In terms of technical wrestling, none of the other women can really touch her. Her promos are okay. She's definitely improved in the last couple of years. What's hurt her a lot is that her character is very basic because she just smiles all the time and there's not much substance there. It also didn't help that they booked her to have a farting problem, while also pairing her with Great Khali as a comedy buddy team.
Despite being in WWE for almost 10 years, she only held the Divas Title once, back in 2010. It doesn't seem like WWE wants to put the Women's Title on her, so she'll have to keep moving forward as the veteran wrestler that helps others get better.
3. Bayley
Even though she's still in NXT for what has seemed like forever, in terms of being an overall talent, I think Bayley's top three right now. She's got this connection with the crowd that nobody else has. Her hugging gimmick could be considered cheesy at times, but the fact that it brings together males, females and kids shows that she is doing something right in terms of building relationships with the audience. Wrestlers dream of having Bayley's skills in terms of getting reactions from the crowd.
When she gets to the main roster, which is probably happening later this year, the hope is that she can continue doing the same gimmick. It works, so why not? What they can do is have her try to earn her spot, so to speak, because when you're ridiculously nice like her, it's easy to look past that. Over the last year, she's become better in the ring, more confident on the microphone and even more popular. Much like Banks, she's a trained wrestler that WWE signed who got better in developmental.
2. Charlotte
The daughter of the "Nature Boy" Ric Flair has really shown a lot of growth from when she won the NXT Title two years ago to debuting on the main roster last year, and now cementing herself as the long term Women's Champion. She won the Divas Title last September, which became the Women's Title in April. She might hold the gold for nearly a year, which is a smart booking strategy because it makes her look like a star.
Charlotte's unlike the other girls because she's taller, she's got an athletic background as a collegiate volleyball player, and she does things like moonsaults off the top rope to the floor that look so easy. As a character, she's improved a lot as a snobby heel that relies on her legendary father to help her get victories. When she was a face, she just didn't look comfortable. In the heel role she's in now, she feels a lot more natural. That SummerSlam match with Sasha Banks could be amazing if they build it up the right way.
1. Sasha Banks
The woman that calls herself "The Boss" is the best women's wrestler in WWE. Not only is she very skilled in the ring, but she's also got the star power that WWE wants in any wrestler, whether it's a guy or a girl. She has the kind of star power that could lead to her becoming a crossover star in Hollywood one day. Watch her two NXT Takeover matches with Bayley last year. She proved how good she was in those matches.
It's disappointing that she hasn't been used much since WrestleMania, but that's likely a temporary thing because there are rumors that she'll probably win the Women's Title around SummerSlam. As good as she already is, she's only 24 years old. She's going to carry the women's division for the next five to 10 years. I think she's better as a heel than as a face, but the fans love her too much right now, so it's smart to keep her in a face role.
Best Of The Rest
Here are some quick thoughts on the rest of the women in WWE.
Nikki Bella – A neck injury has sidelined her since late last year. She has been pretty active on social media, saying she'll be back one day. If she does, she may not be a full-timer anymore, but her star power is an asset to the women's division. If healthy she would probably be in the 4-6 range in the list.
Dana Brooke – She's a star on the rise who just made her main roster debut this week. As the buddy of Emma, she's positioned well as part of a heel pairing. Her promo skills are better than in-ring right now, but the former bodybuilder is working hard to improve.
Maryse – The wife of The Miz has been awesome since returning to WWE post-WrestleMania. She's exactly what a heel women's manager should be. It doesn't appear as though she wants to wrestle again. However, as a former Divas Champion, she's certainly capable.
Lana – She has wrestled a bit in the last couple of months, but it doesn't seem like she'll be used as a full-]time wrestler. That's okay, because she does a great job of working with her fiancé Rusev. It may not be a bad thing if she dumps the fake Russian accent too.
Summer Rae – It's been a tough couple of years for her because they paired her up with Fandango, Rusev and Tyler Breeze at various points in her main roster career, but it never worked out. Perhaps she has a future as a wrestler. It just doesn't seem like WWE wants to push her in a serious manner. She has a good on-screen presence. There just isn't a role for her right now.
Nia Jax – As the cousin of The Rock, wrestling is in her bloodlines. She's also one of the most unique women performers in WWE history because she's over six feet tall and over 250 pounds. They should book her as a dominant heel champion in NXT before putting her on the main roster. Bright future for sure.
Eva Marie – Eva was hired over three years ago because of her looks. They put her on Total Divas right away. She didn't really want to wrestle until last year. To her credit, she's done a pretty good job in limited action and keeps improving. As soon as she gets better, WWE will push her because they see her as a superstar.
Tamina – She's out with a knee injury and is the oldest woman on the roster at 38 years of age. It wouldn't shock me if she retires soon.
Alexa Bliss – A rising star in NXT that is currently in a heel role even though she's one of the shortest women in WWE history. When somebody is that size, it's easy to tell the story with her as an underdog. Why not go in that direction? She's showing a lot of personality as a heel at least.
Carmella – It was pretty telling that WWE called up Enzo & Cass to the main roster post-WrestleMania, yet Carmella stayed behind. It shows that management thinks she has work to do and they're right. She's improving in the ring. I think she'd be better off as a manager long-term, but in today's WWE, they want most of their women wrestling.
Rosa Mendes – Currently on the sidelines following the birth of her daughter a few months ago. She was never that good in the ring and it's amazing that she's lasted in WWE for 10 years. Who would have thought?
Billie Kay – She's a talented Aussie that is just getting started in her WWE career. She'll get more chances soon.
Peyton Royce – Another talented woman from Australia. Much like with Kay, we just haven't seen enough to form a strong opinion.
That's it as far as active WWE women go who have been featured on television.
In Closing
The current WWE roster is loaded with talent on the men's side, but they are pretty stacked in terms of having a women's division as well. While there may not be as much depth, they have all they need. It's frustrating at times when they can't find time for the ladies in five hours of weekly television (three hours of Raw and two hours of Smackdown), but that's just how it is right now. Sadly, all we can do is accept it… or complain about it online.
During the Raw episode that followed WrestleMania, a "women's wrestling" chant broke out. Here's hoping that chant becomes the norm because WWE deserves a lot of credit for bringing "women's wrestling" back to the forefront. Now it's up to these talented ladies to live up to the hype. Chances are good that they will.