For some, it may seem like the 2017 NFL season just started, but here we are at Week 7 and the year is almost halfway finished.
There are a number or intriguing storylines and matchups to pay attention to this week, including a Super Bowl 51 rematch between the New England Patriots and Atlanta Falcons, the Green Bay Packers taking the field without Aaron Rodgers as their starting quarterback, and the Washington Redskins and Philadelphia Eagles facing off in a battle for first place in the NFC East on Monday night.
What else can NFL fans look forward to this week?
Thursday, October 19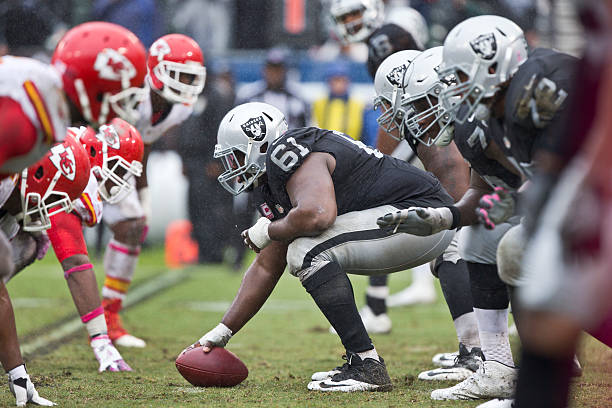 Kansas City Chiefs (5-1) at Oakland Raiders (2-4) – 8:25pm ET, CBS
Chiefs notes – After being the last unbeaten team in the NFL this season, Kansas City finally suffered a loss last week at the hands of the Pittsburgh Steelers. Another one may be on the way this week as the Chiefs are just 1-12 in games after their first loss of the season since 2004.
Raiders notes – Oakland cannot seem to figure out how to win a game lately. Now losers of four in a row, the Raiders have not lost five games in a row since 2014 when they began the year 0-10.
Sunday, October 22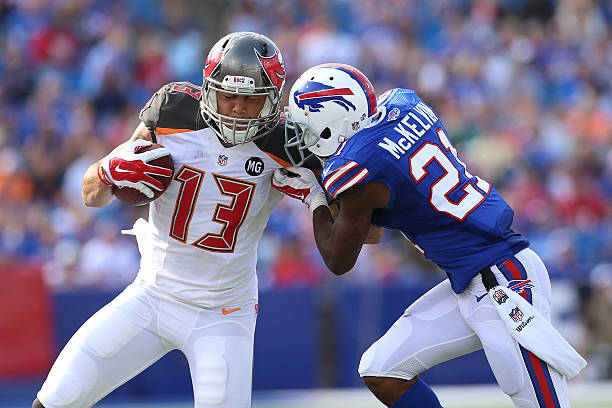 Tampa Bay Buccaneers (2-3) at Buffalo Bills (3-2) – 1:00pm ET, FOX
Bucs notes – For the first time since 2014, Tampa Bay may be without James Winston starting under center on Sunday. The quarterback has never missed a game since his rookie debut in 2015, but his status for this week is in question after suffering a sprained AC joint in his throwing shoulder last Sunday against the Arizona Cardinals.
Bills notes – Buffalo should be well rested for Sunday's matchup after having their bye last week. In the last two years, the Bills are 2-0 in games during the week after their bye and they obviously hope that trend continues this Sunday.
Baltimore Ravens (3-3) at Minnesota Vikings (4-2) – 1:00pm ET, CBS
Ravens notes – Last week, Baltimore lost to a Chicago Bears team whose quarterback, Mitchell Trubisky, completed just eight passes. However, the Ravens allowing the Bears to rush for 231 yards likely had a little more to do with their loss. Chicago's final total rushing yards last Sunday was the most ever given up by a Baltimore defense in the team's entire history.
Vikings notes – Minnesota has already rushed for 100 yards or more in four of their six games this season. In 2016, the Vikings rushing attack eclipsed the 100-yard mark just twice.
New York Jets (3-3) at Miami Dolphins (3-2) – 1:00pm ET, FOX
Jets notes – After lighting up the New England Patriots defense last week for 354 passing yards, New York quarterback Josh McCown is now on pace to throw for more than 3,000 yards in a season for the first time since he entered the NFL in 2002. To put that in perspective, 286 quarterbacks have thrown for 3,000 or more yards in a season since McCown's NFL career began.
Dolphins notes – The formula to win seems pretty simple for Miami in 2017. Rush for 100 yards or more and get a victory (3-0 in these games this season). Rush for less than 100 yards in a game and lose (0-2 in these scenarios this year). One of those teams to hold the Dolphins to under 100 yards on the ground this year? Their opponent this week in the New York Jets.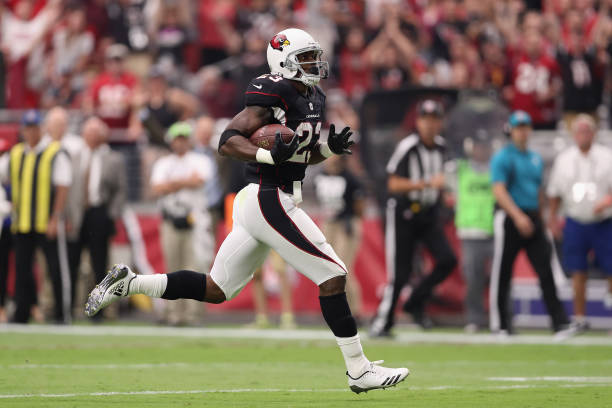 Arizona Cardinals (3-3) at Los Angeles Rams (4-2) – 1:00pm ET, FOX
Cardinals notes – In his debut with Arizona last week, running back Adrian Peterson finished his day with an impressive 134 rushing yards and two touchdowns. For Peterson, it was the most yards on the ground he had gained in a game since Week 12 of the 2015 season.
Rams notes – During Los Angeles' first three games this year, wide receiver Sammy Watkins had already caught 13 passes for 194 yards and two touchdowns. But since then, Watkins has only two catches for 28 yards and no touchdowns. He gets a matchup with the Cardinals' 22nd ranked pass defense and a hobbled Patrick Peterson this week.
Jacksonville Jaguars (3-3) at Indianapolis Colts (2-4) – 1:00pm ET, CBS
Jaguars notes – After missing four field goal attempts and two extra-point attempts this season, Jacksonville decided to part ways with kicker Jason Myers this week. In his place will be former Los Angeles Chargers kicker Josh Lambo, who brings an 81.3 percent field goal accuracy with him.
Colts notes – After adding seven more receptions to his season total last Monday, Indianapolis tight end Jack Doyle is currently second on the team this year with 24 catches. If Doyle is somehow able to emerge as the Colts' leader in receptions when the season comes to a close, he will be the first tight end to finish the year as the team's leading pass-catcher since 2009 when Dallas Clark led Indianapolis with 100 catches.
New Orleans Saints (3-2) at Green Bay Packers (4-2) – 1:00pm ET, FOX
Saints notes – With their win over the Detroit Lions last Sunday, New Orleans has a record over .500 during a season for the first time since 2013. Now the Saints get to head to a place in Green Bay's Lambeau Field where they are 1-9 in their last 10 games.
Packers notes – This week against New Orleans will be the first game for Green Bay without Aaron Rodgers as their starting quarterback since Week 10 of the 2013 season. Despite Rodgers missing seven games, the Packers were still able to make the playoffs that year and they hope the same comes true for them this season.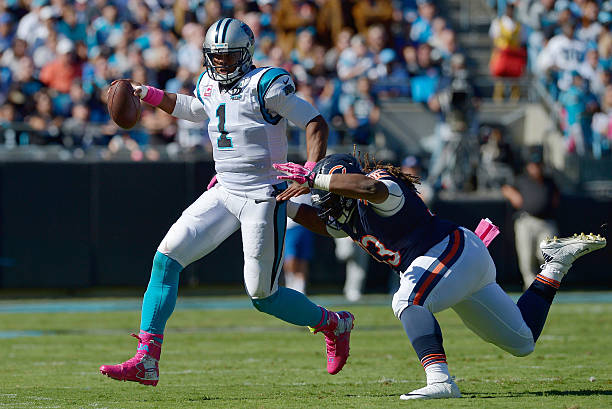 Carolina Panthers (4-2) at Chicago Bears (2-4) – 1:00pm ET, CBS
Panthers notes – Carolina's offensive line has already given up an astonishing 17 sacks this season. Their current pace puts them on pace to give up a total of 45 sacks this year, the most allowed by a Panthers offensive line since 2010 when they gave up 50.
Bears notes – Sunday will be just the second time Chicago head coach John Fox will face Carolina since being fired by the team after the 2010 season. His 73 wins from 2002 to 2010 are still the most by a head coach in Panthers team history.
Tennessee Titans (3-3) at Cleveland Browns (0-6) – 1:00pm ET, CBS
Titans notes – In each of their three wins this season, Tennessee has scored at least 33 points per game. During their three losses this year, the Titans have not managed to put up more than 16 points against an opponent. Chances seem high for a Tennessee victory this week, considering the Browns have allowed an average of 28 points to opposing offenses in their last four games.
Browns notes – As bad as Cleveland has been since their rebirth in 1999 (88-294 record), they have never been as bad as they currently are with Hue Jackson as their head coach (one win in 22 games). Do not be surprised if the Browns' front office decides to leave Jackson behind after their trip to London in Week 8.
Dallas Cowboys (2-3) at San Francisco 49ers (0-6) – 4:05pm ET, FOX
Cowboys notes – After a week off, Dallas now gets to face a 49ers team who has yet to win a game this season. This matchup used to be one of the NFL's best back in the mid-90s, but recently it has resulted in the Cowboys getting the best of San Francisco as Dallas has won four of the last five meetings between these two teams.
49ers notes – With their season already in the dumpster, San Francisco is already beginning to make some big changes to their lineup this year. After benching starting quarterback Brian Hoyer during last week's game in favor of rookie C.J. Beathard, 49ers head coach Kyle Shanahan has decided to keep Hoyer on the bench and start Beathard under center this Sunday against the Cowboys.
Denver Broncos (3-2) at Los Angeles Chargers (2-4) – 4:25pm ET, CBS
Broncos notes – Denver might have dodged a bullet this week when an MRI revealed that the shoulder injury sustained by Trevor Siemian last Sunday is only minor. Siemian should be able to start this week against the Chargers, but the Broncos quarterback will have try and have a good performance on Sunday without one of his top wide receivers in Emmanuel Sanders, who is out for at least a week with a sprained ankle.
Chargers notes – Don't look now, but Los Angeles has now won two games in a row after beginning the season 0-4. Thanks to their pass defense (fourth-best in the NFL), the Chargers have been able to keep games close this year as five of their first six matchups this season have been decided by five points or less.
Cincinnati Bengals (2–3) at Pittsburgh Steelers (4-2) – 4:25pm ET, CBS
Bengals notes – After having a breakout season that saw him catch 13 touchdowns in 2015, Cincinnati tight end Tyler Eifert has not been able to stay healthy. The Bengals' 2013 first-round pick only played in eight games last year and he will now be out for the rest of the 2017 season after undergoing back surgery last week.
Steelers notes – Despite the fact that many like to portray Pittsburgh's annual matchups with the Bengals as some sort of rivalry, it is actually far from it. In the last eight meetings between the two teams, the Steelers have won seven times with their only loss coming during a game in 2015 when Pittsburgh running back Le'Veon Bell tore his MCL.
Seattle Seahawks (3–2) at New York Giants (1-5) – 4:25pm ET, CBS
Seahawks notes – It is not a place they travel to often, but any time Seattle has had to play a game in New York's MetLife Stadium, they have come out victorious. At the venue, the Seahawks have won both matchups with the Giants, one game against the Jets, and their Super Bowl showdown with the Denver Broncos in 2014.
Giants notes – Even though their offense threw for just 118 yards, New York was able to get their first win of the season last week over the Denver Broncos. The Giants' victory had a lot to do with the performance of their defense, which generated four sacks and three turnovers.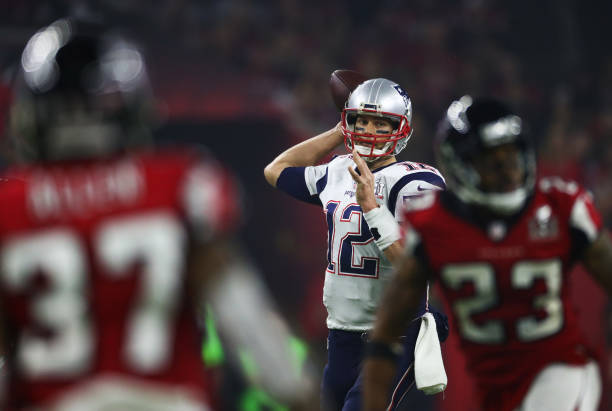 Atlanta Falcons (3-2) at New England Patriots (3-1) – 8:30pm ET, NBC
Falcons notes – In his seventh year with Atlanta, wide receiver Julio Jones is possibly off to his worst start as a pro this season. Jones has yet to catch a touchdown this year and his 73.4 receiving yards per game is the lowest it has ever been during his NFL career. Perhaps his matchup with the league's worst pass defense this week will get the receiver back on the right track.
Patriots notes – No one has been slinging the ball around the field like Tom Brady has been this season. He currently leads all NFL quarterbacks in 2017 with 1,959 passing yards and the 40-year-old as a legitimate chance to surpass his career high of 5,235 yards he threw for back in 2011.
Monday, October 23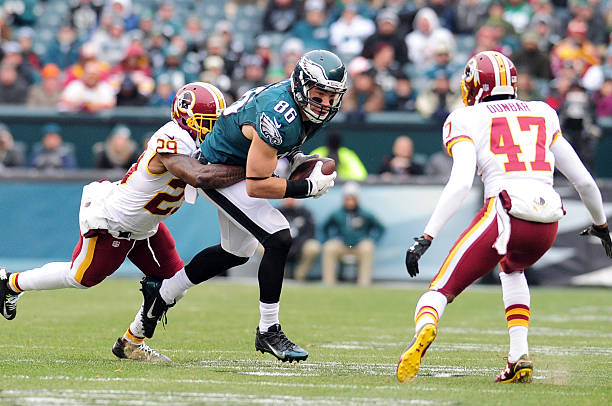 Washington Redskins (3-2) at Philadelphia Eagles (5-1) – 8:30pm ET, ESPN
Redskins notes – Even though he is not the team's starter, running back Chris Thompson may be the most important player on the Washington's offense this season. In the league since 2013, Thompson is on pace to become just the fourth running back in NFL history to finish a year with at least 100 carries and 1,000 receiving yards.
Eagles notes – A big reason for Philadelphia's success in 2017 has been the play of quarterback Carson Wentz. With 13 touchdown passes already, Wentz is on pace to throw for at least 34 scores this year, which would be the most ever by an Eagles quarterback playing in their second NFL season.
(Bye week: Detroit Lions, Houston Texans)