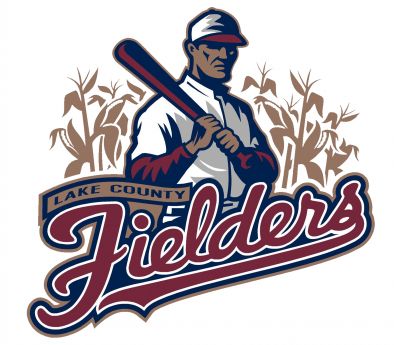 The second act for the Lake County Fielders, an independent minor league baseball team purportedly partially owned by actor Kevin Costner has gone from comic to tragic in a heartbeat.
Although if you believe people now formerly associated with the organization, Costner himself has never really had any involvement with the team and is likely unaware of what's unfolding in Zion, Ill. Which is good because it is…to say the least a mess, more of a Waterworld than a Field of Dreams, if you will. Even still, that's not stopping the team from promoting his involvement all over their website. But I digress.
On Saturday, Fielders Manager Tim Johnson – who at one point managed the Toronto Blue Jays – and a number of his players quit half an hour before a game against Jose Canseco's Yuma Scorpions alleging that Fielders managing partner Rich Ehrenreich had failed to pay them.
What unfolded after was one of the most bizarre baseball games on any level. Acting Fielders manager Pete LaCock put out a sort of opposite day lineup, with pitchers playing in the field and position players pitching. Canseco responded in kind, wanting to level the playing field and leaving his team with a battery consisting of himself on the hill and former Rays outfield prospect Joey Gathright playing catcher for the first time in his life. LaCock's debut as Fielders manager would prove to be his swan song as well, as he wound up quitting himself following the game due to the payroll dispute.
In a testament to just how strange this game actually was, Canseco pitched more like former teammate Dave Stewart than he did when he made his Major League pitching debut for the Texas Rangers, a start that ended in an arm injury requiring Tommy John surgery. Canseco used a knuckleball to hold the Fielders' makeshift lineup to one run en route to an 8-3 victory before a reported crowd of several thousand surely bewildered fans.
This isn't the first time the Fielders have run into problems, nor is it the first time Ehrenreich has been accused of not paying people on time.
His Schaumburg Flyers, formerly of the Northern League, were evicted from Alexian Field after racking up over $900,000 in unpaid rent and fees. The Fielders themselves were supposed to be playing in a gleaming new taxpayer-funded jewel of a baseball village by now. I know this because Ehrenreich told me all about it himself last summer before the team's inaugural campaign.
That of course didn't happen. Instead, funding and site issues with their new stadium forced the team to play their first season in a temporary stadium. Here's what it looked like from the outside.

As you can see, Wrigley Field this is not. Inside was basically a bunch of bleachers, port-a-potties and trailers set up around a diamond, a temporary facility that was supposed to tide them through that year until the permanent facility could be built.
Of course, the second season has rolled around a permanent stadium still is not in place. Once again, due to funding issues, the team is playing in similarly constructed temporary facility, and even had to play the first month and a half of the season on the road so that construction crews could put it all together.
Right now though, there's not much left of a team to play there.
Reports out of Zion today say that the entire roster has been dismantled. Nine players have been traded, the other fourteen have been released. In addition to Johnson and LaCock, the team's pitching coach has been jettisoned as well.
It's a situation that's expected to get worse before it gets better. In a scathing interview with the Waukegan News-Sun today, LaCock mentions that players have contacted the Illinois Department of Labor about the situation. As of right now, the team doesn't have a manager, coaches, or even players.
This wouldn't be a problem if we were still in the offseason, but the team is scheduled to play a home game tonight at 7:30, leaving the front office in the unenviable position of trying to field an entire roster of players and coaches in time to simply put them on the field and not forfeit.
Fielders GM Mike Kardamis for his part told Chicago Sun-Times reporter Dave Hoekstra that the players have in fact been paid and that the team wanted to "start fresh" with players who want to be there.
Whether he can find 27 guys fitting that description before this evening after all that's gone down in the past 96 hours remains to be seen.