Up next in Movember MLB Mustache Madness is the catcher matchup of our Former Player bracket. All I can say about this showdown is that while both backstops are Italian, they couldn't possibly be more opposite otherwise.
Sal Fasano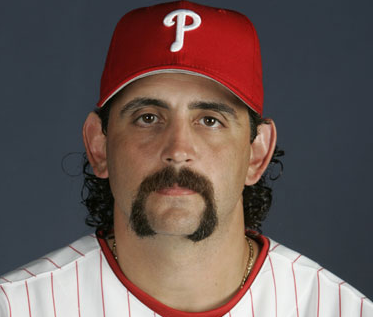 The best part of finding pictures for Sal Fasano for this contest is that he has the EXACT same facial expression in every single pitcher. Clearly this guy is a walking party, but at least his mustache hides a significant amount of his ever-dreary visage.
VS.
Mike Piazza

Can you believe that Mike Piazza's career was plagued by rumors that he was actually gay? Yeah, I don't see it at all.
Time to vote! (one vote per matchup per day)
[polldaddy]5633854[/polldaddy]