In our final contest of the Movember MLB Mustache Madness regional semi-finals, the Wild Card bracket gives a pair of big fake artifical ones… mustaches I mean. What did you think I was talking about?
Bernie Brewer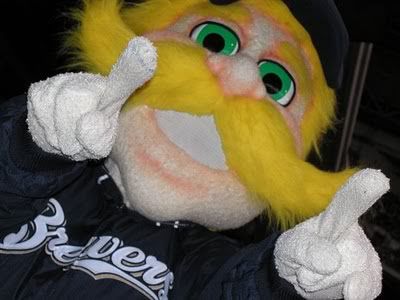 Considering the great legacy of Brewer mustaches it is only fair that their mascot boast one of the best in the mascot business, but is it good enough to beat out the fake mustache of a real MLB player?
VS.
Magglio Ordonez

I still can't believe Maggs took out Bobby Valentine, but he did, and handily so. In fact, I'm a little worried that the combination of this Conquistador-esque look and his winning ways might prompt him to try and re-conquer the Aztec Empire.
Time to vote! (one vote per matchup per day)
[polldaddy]5677844[/polldaddy]