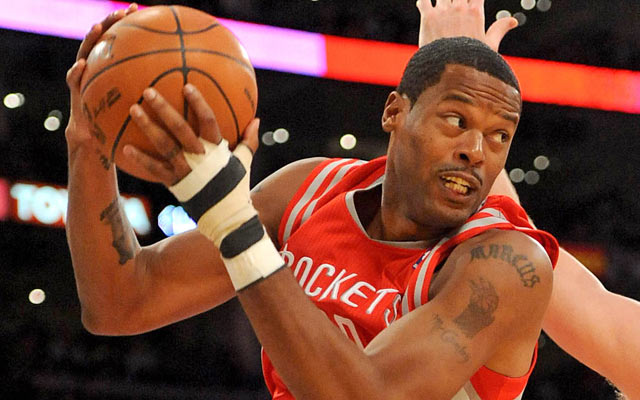 For a guy who has never won an NBA title in his 16-year career, it must be awfully tempting to join the defending champs.
Veteran center Marcus Camby had offers from the Miami Heat to come join the team, but he said because of the rivalry he has built with them over the years he just could not do it.
"I knew that it would have been very hard for me to put on that Miami Heat uniform, especially all the battles we used to have back in the days with Houston and those guys," Camby said. "I'm happy things worked out."
The 38-year-old Camby decided to join the New York Knicks instead, who are a title contender on paper, but they surely do not have the odds to win it all that the Heat do.
I always like to see true veteran guys give it one last hurrah with a title contender, like Steve Nash is doing with the Los Angeles Lakers. However, I really have to respect Camby's conviction to stay away from the Heat. I am a die-hard New York Giants fan, and if I played football, no amount of money or promise of championships could make me play for the Dallas Cowboys.
For years, Marcus Camby has been adding depth at the center spot for teams in need of a shot blocker and rebounder. You know what you are getting from him and what to expect. He is not going to lead the team in scoring or pile on the points when you are behind. He is there for defense.
Is he the piece that the New York Knicks have been missing? Probably not, but he could fit well into the system that Knicks coach Mike Woodson is trying to install. He is a disciplined guy that will provide a lot of leadership to an immature team.
You probably expect this to be Marcus Camby's last chance. We'll see if his determination to stay out of a Heat uniform keeps him from finally landing a championship.
Image: CBSSports.com, The Great Mambino