It all comes down to this. The MLB Movember Mustache Madness bracket has finally reached its final matchup. As Brent Musburger would probably say, this one is for all the mustache wax. We've combed through the whiskers of players past and present. We've trimmed away the mustaches of managers, movie stars and mascots alike. Now just two follicled foes remain to do battle against one another to determine who has the greatest mustache in the history of baseball.
Rollie Fingers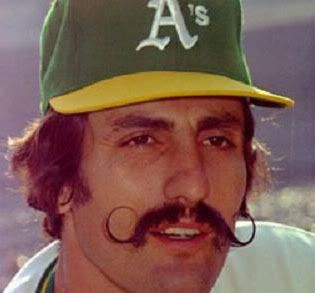 Down goes Frazier! Err, I mean Axford! In one of the most shocking developments of the entire bracket, Fingers not only defeated everyone's odds-on favorite, John Axford, but he completely and totally dominated him. It really wasn't even close. Clearly Fingers' longer, more robust history of facial hair work by way of his timeless and always perfectly manicured handlebar mustache took precedence over Axford's impressive but oft-changing facial hair styles. Now the question is if Rollie can roll all the way to the Movember Mustache Madness crown.
VS.
The Manager from Major League, Lou Brown (aka James Gammon)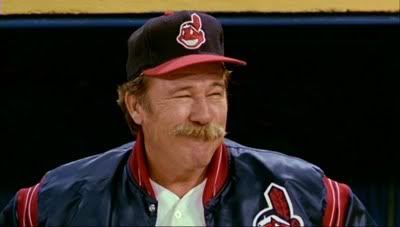 He may not be a real MLB manager, but the legend of Lou Brown proved too much for Eric Wedge who was handily defeated by the impressive upper lip broom bristles off veteran actor James Gammon. Even though he has made it this far, could this finally be the round in which Lou Brown's fictional nature finally catches up with him? Or will he make like his big screen team and pull of an improbably upset with a little silver screen magic?
[polldaddy]5710736[/polldaddy]