After unveiling the Current Player side of our Movember MLB Mustache Madness bracket, we move on to the former player side. And let's be honest, there have been some truly stellar mustaches thoughout the various eras of Major League Baseball. To start things off for the former players, we turn to the always mustache-rich reliever position and two of the most famous mustaches in the history of baseball, nay, the history of history!
All apologies to other legendary mustached relievers like Al Hrabosky, Todd Jones, Rod Beck, John Franco and Dennis Eckersley. This was easily the most crowded position in the bracket and cutting all of those guys was truly heart-breaking.
Rollie Fingers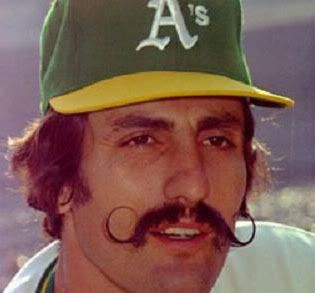 If you think about baseball mustaches, there is little doubt that Rollie Fingers will be the first name that comes to most of our mind. Calling his trademark handlebar mustache iconic doesn't even begin to describe it.
VS.
Goose Gossage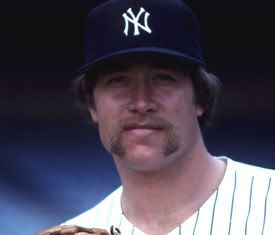 Not quite as famous as Fingers, Gossage was also renowned for his stellar 'stache with the added bonus that his is more of a tough guy look as opposed to Rollie's fancypants facial hair. This matchup could come down to a mere matter of personal taste.
Time to vote! (one vote per matchup per day)
[polldaddy]5633197[/polldaddy]